Tue Jun 1, 2021, 08:54 AM
Roisin Ni Fiachra (1,834 posts)
McConnell returns as Senate 'grim reaper'
Senate GOP Leader Mitch McConnell (Ky.) is keeping his Republican conference largely unified, and it's creating major obstacles to President Biden's legislative agenda.
McConnell has maintained the loyalty of his fellow GOP senators despite repeated attacks by former President Trump, who has called on Senate Republicans to oust him as their leader.
And it was McConnell's opposition to a House-passed bill establishing a bipartisan Jan. 6 commission that snuffed out the legislation in the Senate on Friday.
One GOP senator said the measure would have garnered enough votes to pass the chamber and eventually land on Biden's desk had McConnell not gotten involved.
https://thehill.com/homenews/senate/555877-mcconnell-returns-as-senate-grim-reaper
June 28, 2019
WASHINGTON (AP) — Senate Majority Leader Mitch McConnell calls himself the Grim Reaper — the one who holds the scythe leading to the chamber where the desires of Speaker Nancy Pelosi's House majority go to die.
It is a role that can bring a pursed smile to his face. This week, he had many reasons to.
snip----
Rarely has a political figure pinned his fortunes on accomplishing so little. McConnell has made a career out of stopping things — first Barack Obama's agenda (underscored by his unsuccessful vow to make him a "one-term" president), now Pelosi's — taking pride in what has come to be known as the Senate graveyard.
snip----
Said Bennet, "Gridlock will not magically disappear as long as Mitch McConnell is there."
https://apnews.com/article/c842a0bcecc840628a991092da3e7ce3
Joe Manchin "very disappointed" after Republicans use filibuster to kill Capitol riot commission
Sen. Joe Manchin, the West Virginia Democrat who has positioned himself as a fulcrum of power in the evenly divided Senate, expressed disappointment on Friday after Senate Republicans predictably used the filibuster — which he supports — to block a bipartisan commission to investigate the Jan. 6 Capitol riot.
snip----
The defeat was almost inevitable after Senate Minority Leader Mitch McConnell, R-Ky., came out against the commission, reportedly because Republicans are worried it will make them look bad ahead of next year's midterm elections. But the majority support for the resolution left all eyes on the two major defenders of the filibuster in the Senate Democratic caucus: Manchin and Sen. Kyrsten Sinema of Arizona, who did not even show up for Friday's vote.
snip---
But many of Manchin's critics on the left are pointing out that he continues to oppose Democratic calls to eliminate the filibuster so the Senate can pass legislation with a simple majority vote. Just one day before the vote, Manchin vowed that he was "not willing to destroy our government" by eliminating the filibuster.
snip----
"You have it completely backwards, [Sen. Manchin] — the *filibuster* is what's destroying our government," Princeton historian Kevin Kruse wrote on Twitter. "It distorts the founders' vision in which a simple majority would control the Senate and lets a spiteful minority hold the government hostage to its whims. End it now."
https://www.salon.com/2021/05/28/joe-manchin-very-disappointed-after-republicans-use-filibuster-to-kill-capitol-riot-commission/
End it Now.
2022
: Republicans win House and Senate. Manchin and Sinema defend stances on filibuster.
In a joint statement, Manchin and Sinema said, "The system worked. The filibuster did exactly what it was designed to do."
2 replies, 723 views
Replies to this discussion thread
| | | | |
| --- | --- | --- | --- |
| 2 replies | Author | Time | Post |
| McConnell returns as Senate 'grim reaper' (Original post) | Roisin Ni Fiachra | Jun 2021 | OP |
| | OrlandoDem2 | Jun 2021 | #1 |
| | Blue Owl | Jun 2021 | #2 |
---
Response to Roisin Ni Fiachra (Original post)
Tue Jun 1, 2021, 09:09 AM
OrlandoDem2 (1,630 posts)
1. Manchin is not listening. We need to take to the streets. It's time to kill the filibuster.
It won't happen unless we put maximum pressure on lawmakers. I fear we are already settling in after the 3 day Memorial Day weekend and have already forgotten. That's what Manchin's ilk is depending on.
---
Response to Roisin Ni Fiachra (Original post)
Tue Jun 1, 2021, 12:39 PM
Blue Owl (37,575 posts)
2. Soon it may be Mitch's time to face the real reaper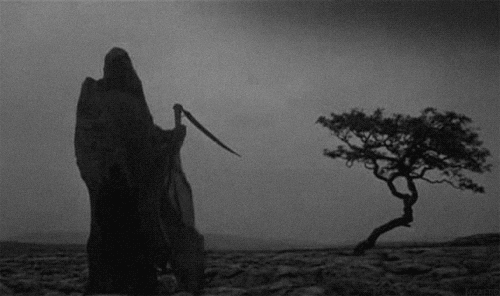 He's waiting, Mitch... waiting for you...