Fri May 27, 2022, 01:55 PM
Jilly_in_VA (6,158 posts)
Russian Defense Insider Finally Admits Ukraine F*ck Up
Russian State Duma Deputy Defense Committee Chairman Vladimir Shamanov has admitted in an interview that the most glaring mistake of the Russian war in Ukraine was that the Kremlin expected Ukrainians to greet the Russian military with open arms.
Going in to Ukraine in February, expecting to "be greeted with flowers," was a big mistake, Shamanov said in an interview with journalist Oksana Kravtsova.
"Those who expected that we [in Ukraine] would be met with flowers, this is one of the main mistakes that we felt very keenly in the first five days," he said, according to RBC.
The Kremlin and Russian officials have framed the invasion into Ukraine as a "special military operation" designed as a peacekeeping mission to save Ukrainians from alleged Nazis and genocide, people who the Kremlin insisted desperately wanted the Russian government's help—claims that are not based in reality.
"The purpose of this operation is to protect people who, for eight years now, have been facing humiliation and genocide perpetrated by the Kyiv regime," Putin said on the eve of the invasion on Feb. 24. "To this end, we will seek to demilitarize and denazify Ukraine."
For years, Putin has repeated baseless claims that Ukrainians have been persecuting Russians and Russian-speaking citizens. The United States has repeatedly said that Russia was likely using claims of genocide to justify an invasion into Ukraine.
https://www.thedailybeast.com/vladimir-shamanov-russian-defense-insider-finally-admits-ukraine-fck-up-as-putins-war-bogs-down?ref=home
3 replies, 575 views
Replies to this discussion thread
| | | | |
| --- | --- | --- | --- |
| 3 replies | Author | Time | Post |
| Russian Defense Insider Finally Admits Ukraine F*ck Up (Original post) | Jilly_in_VA | May 27 | OP |
| | TheBlackAdder | May 27 | #1 |
| | TheBlackAdder | May 27 | #2 |
| | samsingh | May 27 | #3 |
---
Response to Jilly_in_VA (Original post)
Fri May 27, 2022, 01:59 PM
TheBlackAdder (23,739 posts)
1. Where have we heard this before?
.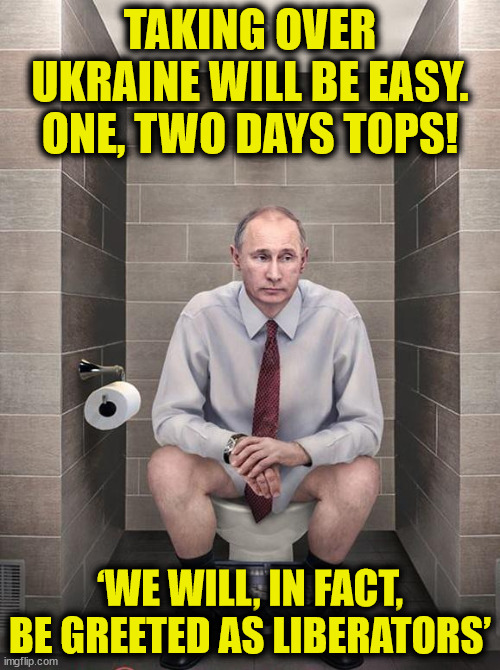 .
---
Response to Jilly_in_VA (Original post)
Fri May 27, 2022, 02:01 PM
TheBlackAdder (23,739 posts)
2. oops.
.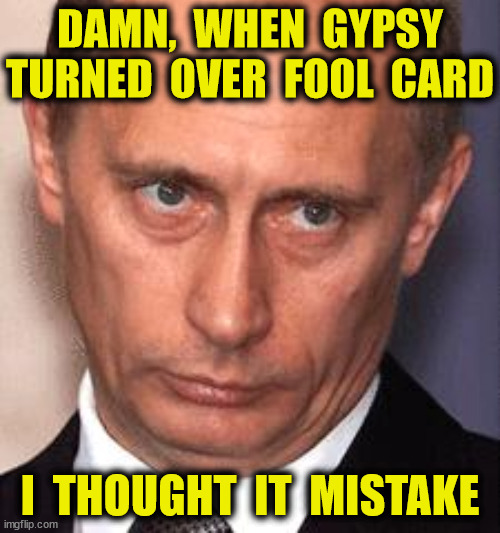 .
---
Response to Jilly_in_VA (Original post)
Fri May 27, 2022, 02:04 PM
samsingh (16,874 posts)
3. the republicans, fox, putin, the saudis, north korea, and china all lie about everything