Thu Oct 1, 2015, 11:36 AM
HughBeaumont (24,461 posts)
I finally watched "Game Change" from beginning to end . . .
Sigh.

I gotta tell you . . . . I'm well aware that there are people on my FB feed and in real life that think Barack Obama is the biggest piece of Stalinist Leninist Marxtits Communist Fascist Nazi (insert racial slur here) shit walking the Earth. Even though we all know that, as a moderate, he's neither here nor there but the country is glacially pulling itself out of the Bush morass despite the inequality and no Universal Health Care. You mention his name and people's nostrils flare and their faces get all fucking red; like you're mentioning Castro or Khrushchev or O'Saddama Bin Laden or someone like that. I know, because in the past month, I actually saw it happen. It's frightening stuff, to be frank.

This movie though, it just pains me to think to this day that FIFTY SEVEN MILLION PEOPLE thought that putting this stunningly inept and dilettante person one bad heartbeat away from The Presidency of the United States . . . .was a good idea. Furthermore, one cannot claim "liberal bias", because much of what's portrayed in this movie actually happened according to the Republican staffers that were part of the campaign.

I don't think the antagonist of this movie was McCain (who should thank Ed Harris for making him look better than he actually is) or Steve Schmidt or Fred Davis or really, even Sarah Palin.

I think the real problem here is we just plain and simple have way too many might-makes-right, well conditioned, faith-based, education-disdaining, poor-hating, wealth-loving, front-running, crank magnet ultracrepidarian extremists who really don't seem to stand for a societal and unilateral ideal that doesn't involve a zero-sum inevitability where rich white (and let's face it, mostly male) America runs the planet rampant at the behest of everyone underneath them.

They support an economic platform that relies on the assumed benevolence of the wealthy, the hope that a business will pan out to a sustainable fruition, the demand that children finance a high-interest mortgage merely for their economic advancement, the vanquishing of an underfunded but highly necessary social safety net, and most laughably, the almost sarcastic assurance that an individual's "gumption and hard work" will save them despite the sheer lack of solutions as to how that's going to happen.

In the death throes of the McCain/Palin campaign, we got to see just how conspiratorial, paranoid and ugly the sentiment of the voting public got. A prophetic line from the end was "ah, who cares? In 48 hours, no one will remember who she is." IF Only.

Looking at the 15 candidates left in the RNC, most of them religious extremists, mean-spirited celebrities, CEOs that think about as much of firing thousands of people as they do sneezing, crank magnets, global warming denialists, anti-science, anti-woman, pro-Wealthcare, anti-student . . . the RNC has either not learned anything or they agreed and sided with the antagonists.

Or, sadly, maybe they've done both.
3 replies, 925 views
Replies to this discussion thread
| | | | |
| --- | --- | --- | --- |
| 3 replies | Author | Time | Post |
| I finally watched "Game Change" from beginning to end . . . (Original post) | HughBeaumont | Oct 2015 | OP |
| | 3catwoman3 | Oct 2015 | #1 |
| | SwissTony | Oct 2015 | #2 |
| | Octafish | Oct 2015 | #3 |
---
Response to HughBeaumont (Original post)
Thu Oct 1, 2015, 11:50 AM
3catwoman3 (18,746 posts)
1. I read the book, and watched the movie -
- several times for each. Both are compelling.

He will never do it, but McCain owes the country a huge mea culpa for unleashing this harpy on us. Damn you, John McCain!
---
Response to HughBeaumont (Original post)
Thu Oct 1, 2015, 12:59 PM
SwissTony (2,560 posts)
2. It's available online.
Watch and/or download.

Google "watch game change online". I generally go for putlocker.

---
Response to HughBeaumont (Original post)
Thu Oct 1, 2015, 01:11 PM
Octafish (55,745 posts)
3. The more we talk about them, the easier it is to beat them at the polls.
No amount of money can change the truth about them: They are fascist warmongers, most of whom are willing throw their own children, parents, and each other under the bus to keep from giving up anything that would deprive them of their privilege and status.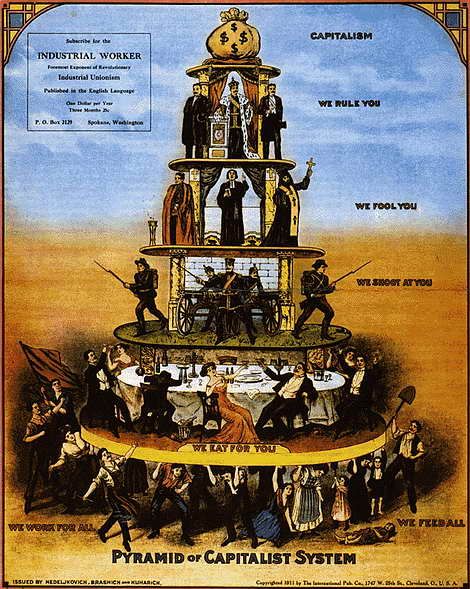 I've eaten at the table, but lived mostly underneath. It's better at the table. That's why I'm a Democrat. There's plenty for everybody, were it not for the turds at the top of the punch bowl.