Sat May 26, 2012, 02:38 AM
ellisonz (27,239 posts)
Toons: We Remember, Center for the Politics of Fear, Leaving Afghanistan and More. - 5/25/12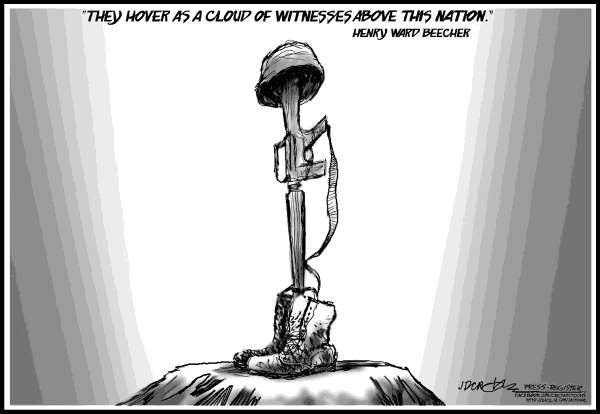 By J.D. Crowe, Mobile Register - 5/25/2012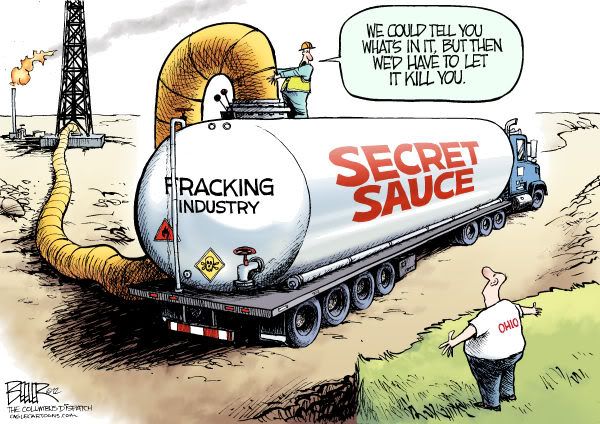 By Nate Beeler, The Columbus Dispatch - 5/25/2012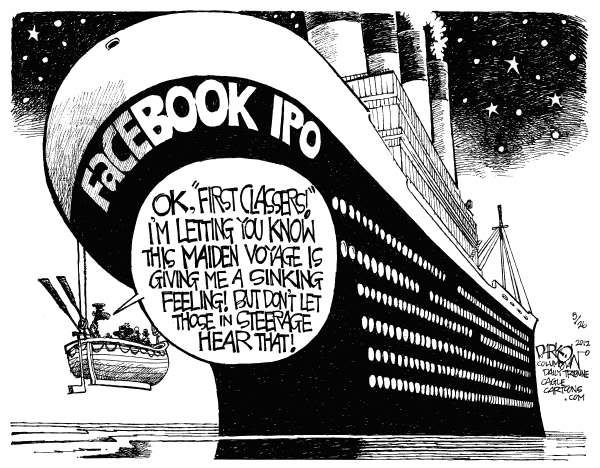 By John Darkow, Columbia Daily Tribune, Missouri - 5/25/2012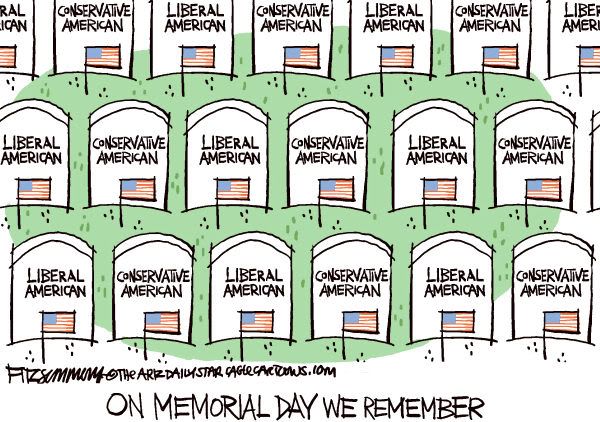 By David Fitzsimmons, The Arizona Star - 5/25/2012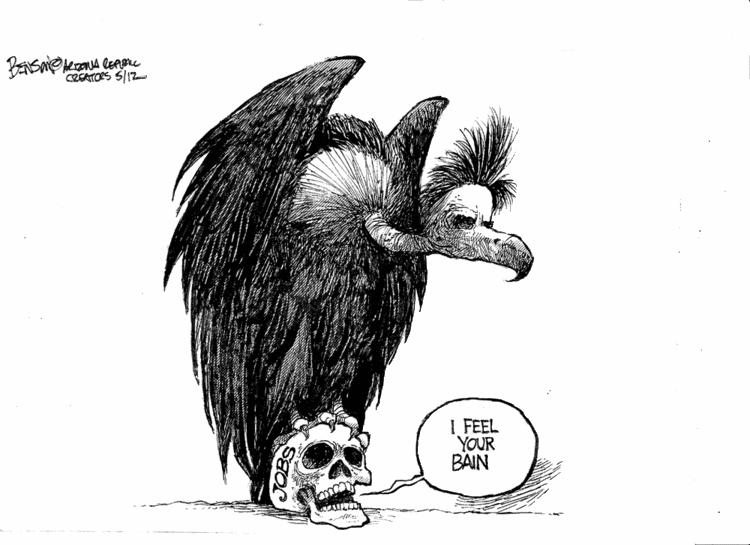 By Steve Benson, May 24, 2012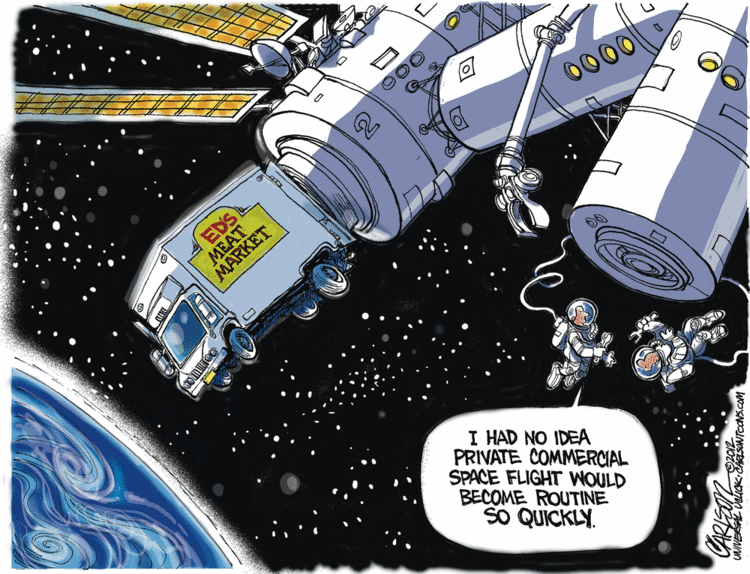 By Stuart Carlson, May 25, 2012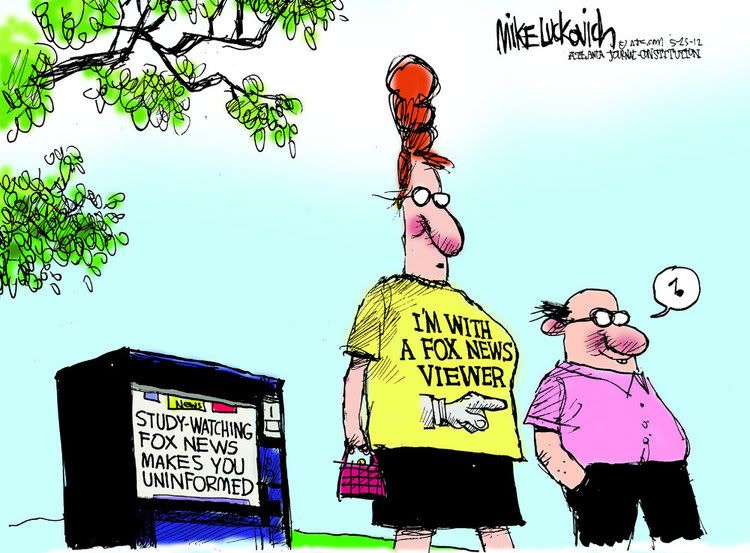 By Mike Luckovich, May 25, 2012
By Ted Rall, May 25, 2012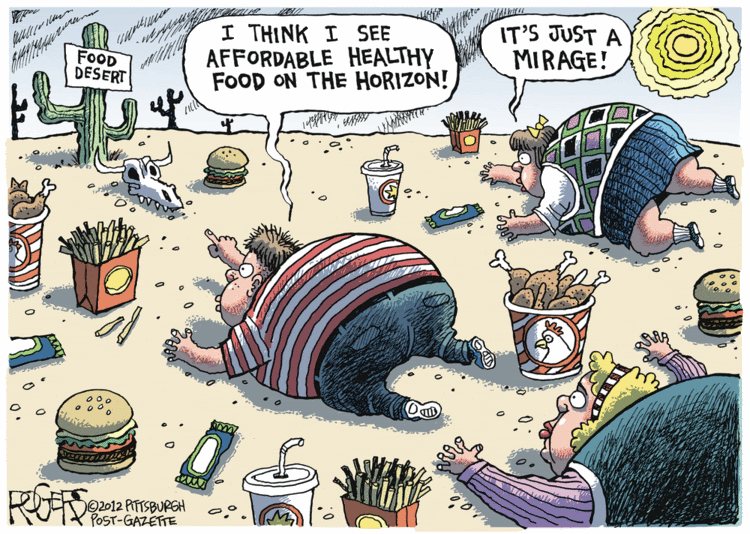 By Rob Rogers, May 25, 2012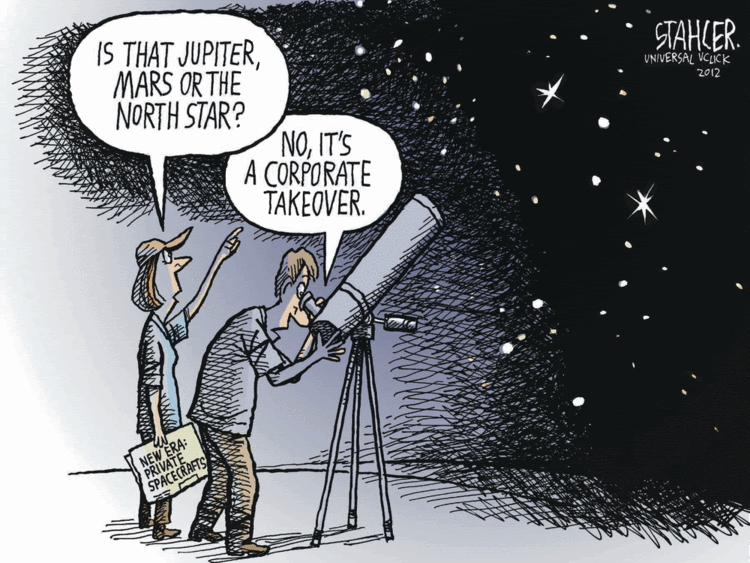 By Jeff Stahler, May 25, 2012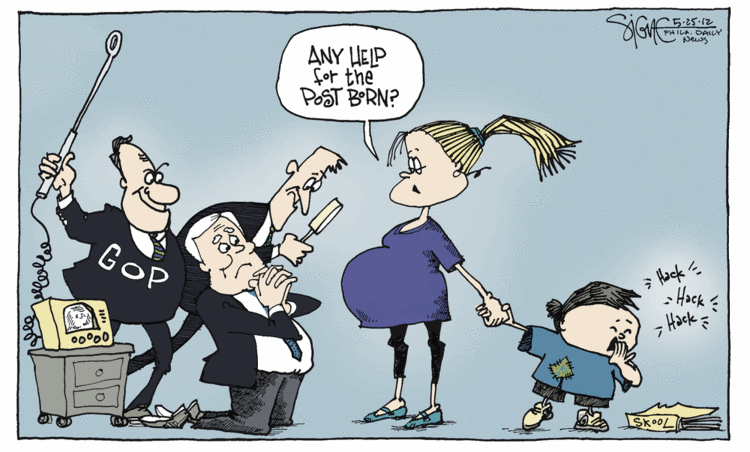 By Signe Wilkinson, May 25, 2012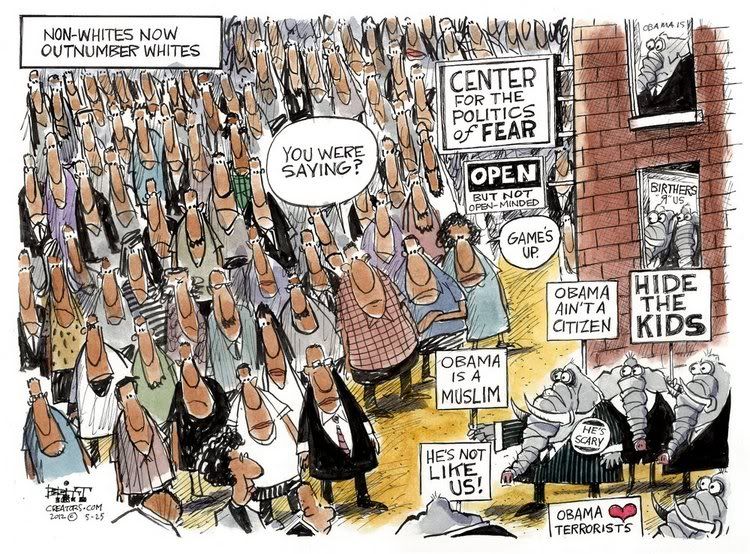 By Chris Britt, May 25, 2012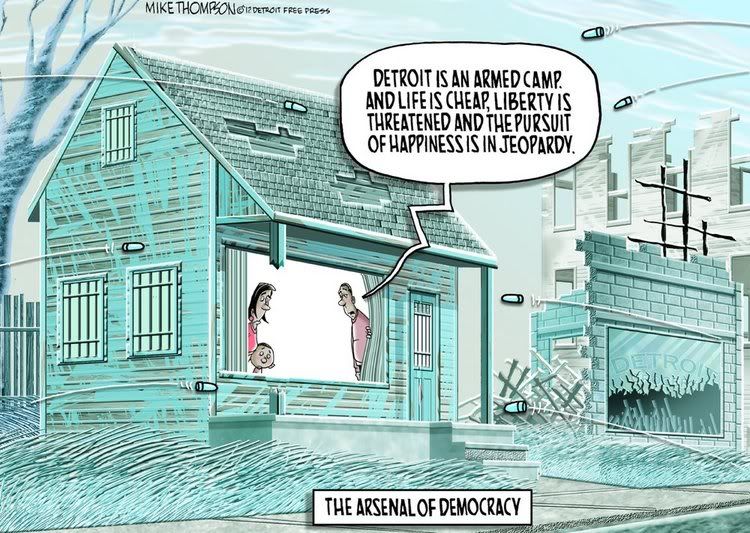 By Mike Thompson, May 24, 2012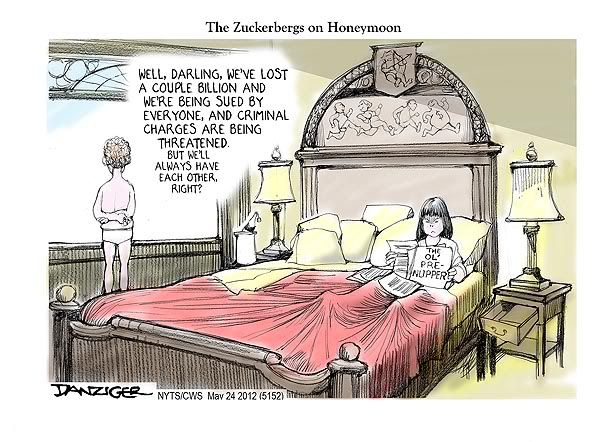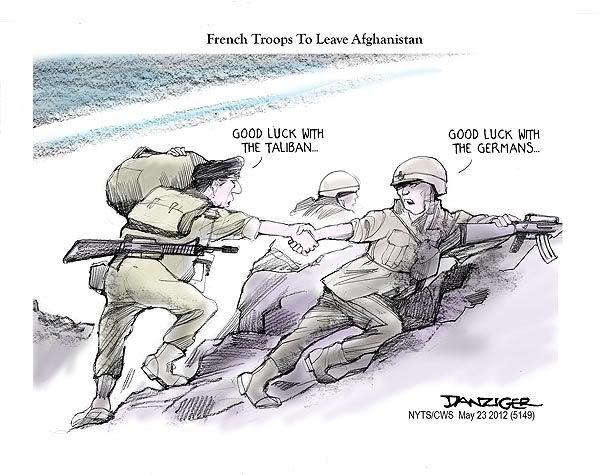 By Jeff Danziger, May 25, 2012
Note: Previous editions are in my journal. Have a good weekend! Credit: Cagle Cartoons, Universal UClick.
8 replies, 4234 views
Replies to this discussion thread
| | | | |
| --- | --- | --- | --- |
| 8 replies | Author | Time | Post |
| Toons: We Remember, Center for the Politics of Fear, Leaving Afghanistan and More. - 5/25/12 (Original post) | ellisonz | May 2012 | OP |
| | Scootaloo | May 2012 | #1 |
| | Loge23 | May 2012 | #2 |
| | ellisonz | May 2012 | #4 |
| | Scootaloo | May 2012 | #6 |
| | Scootaloo | May 2012 | #8 |
| | awoke_in_2003 | May 2012 | #5 |
| | rhett o rick | May 2012 | #3 |
| | tjc1234 | May 2012 | #7 |
---
Response to ellisonz (Original post)
Sat May 26, 2012, 06:25 AM
Scootaloo (25,699 posts)
1. That last one is rather vile, I think.
And to be honest, I really detest memorial day editorial cartoons. They all have this false, schmaltzy feel about them, and it's always some sort of self-righteous chest-thump about "we remember" or "honor the past" or - this one always crops up - some aged veteran standing over the grave of one of his fellow servicemen, in uniform, granddaughter in tow. Always.

It has the same hollow, empty sentiment of a hallmark card. And every year, it's the same formula.

We don't honor, we don't remember. As a society, we've failed on this, hard. If we honored, we wouldn't let our veterans moulder without health care. If we remembered we wouldn't be putting so many kids into the dirt.

So don't give me these bullshit images of white gravestones and helmets on rifles. Spare me the feel-good prose that's sure to pour out of the editorial pages this weekend. If the editorialists want to say something about Memorial Day, then let it be about how we need to live up to all the feel-good bullshit they were going to say.
---
Response to Scootaloo (Reply #1)
Sat May 26, 2012, 11:29 AM
Loge23 (3,916 posts)
2. Amen to that.
As we set off to the three-day weekend of BBQ's, beaches, and boats, many will plan their routes away from the parades (what few still exist) lest their leisure time be compromised along with their memory.
The day has been "Hallmarked" - the pain suffered by the families of our sacrificial volunteers neatly anesthetized by the few seconds of righteous piety we accord through the now-ubiquitous Holiday cartoon. Only the families will ever know the true cost.
Yet, we still never learn. Nowadays the pendulum has swung to "supporting the troops" by supporting the mission. Protest is taboo - you're not supporting the troops if you want them home, now. And who can understand the mission anyway through all the bullshit that the government and media spin to us? Better safe than sorry they suggest, lest we are overtaken by whatever monster under the bed we currently war against takes what is left of our once-precious "freedom".
I just finished reading a piece in today's WSJ about a young medic, Spc Keith Benson, who took his own life in Afghanistan, perhaps haunted from his experience in losing his first battlefield patient to mortal wounds. Fuck Afghanistan, the Taliban, and the bald-faced cowards in the former USA that sent our kids there. This is a human tragedy, not some bullshit "honor" we bestow on hapless volunteers who are just trying to pay for college or get a goddamn job.
So get out the pencils and draw up another helmet on a rifle for Spc Benson and his patient, Staff Sgt. Daniel Quintana (Sgt. Q, as he was known) whom both died young so far away from today's beaches and BBQ's for no good goddamn reason.
Or better yet, curse the madness and insanity that killed them. Curse the situation that brought them there (yes, it was a lack of opportunity in America - read about it.). And curse the bullshit, the phony self-satisfying "honor" that we bestow on our own goddamn ignorance towards the mythical monster of military might that we still subscribe to.
If you want to "remember" anything on Memorial Day, think about how you felt when one of your family members died. That's how Spc Benson's and Sgt Q's families are feeling this weekend. And that sucks.
By the way, still berths available on river cruises through Vietnam - Hanoi to Ho Chi Minh City, the "Magnificent Mekong!
The blurb goes on to describe "gracious hosts, delicious cuisine, and the natural beauty and rich history along the magnificent Mekong". (google: Viking River Cruises, Vietnam)
Sounds lovely. At least we know what we are dying for.



---
Response to Scootaloo (Reply #1)
Sat May 26, 2012, 12:56 PM
ellisonz (27,239 posts)
4. I think you mean the first one.
Also, I'll post whatever I like.
---
Response to ellisonz (Reply #4)
Sat May 26, 2012, 01:06 PM
Scootaloo (25,699 posts)
6. I wasn't ranting at you, Ellisonz
I was ranting at the cartoonists. Sorry for the mix-up
---
Response to ellisonz (Reply #4)
Sun May 27, 2012, 05:32 AM
Scootaloo (25,699 posts)
8. And also - no, I meant the last one; different rant
Maybe I'm mis-reading it, but it seems to smack of that idiotic idea that France (hell, Europe as a whole) "owes us" for WW2. "Good luck with Germany?"
[img]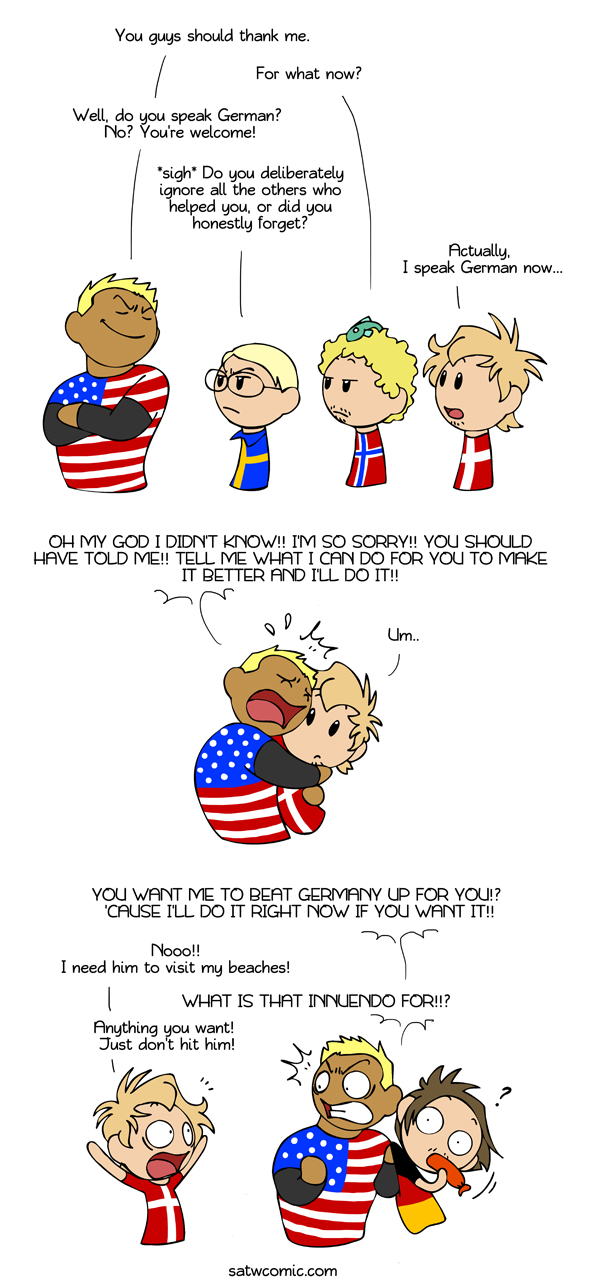 [/img]
---
Response to Scootaloo (Reply #1)
Sat May 26, 2012, 01:01 PM
awoke_in_2003 (34,582 posts)
5. Agreed...
But it is so typical of the f'ed up thinking in this country. It is insulting to the French (can they really be blamed for being sick of wasting all this money in an unwind able war?), it is insulting to the Germans, and it insults me.
---
---