Fri Jul 31, 2015, 03:21 AM
TexasTowelie (78,351 posts)
Texas A&M unveils plans for $360M, 3,400-bed Park West housing to be ready by fall 2017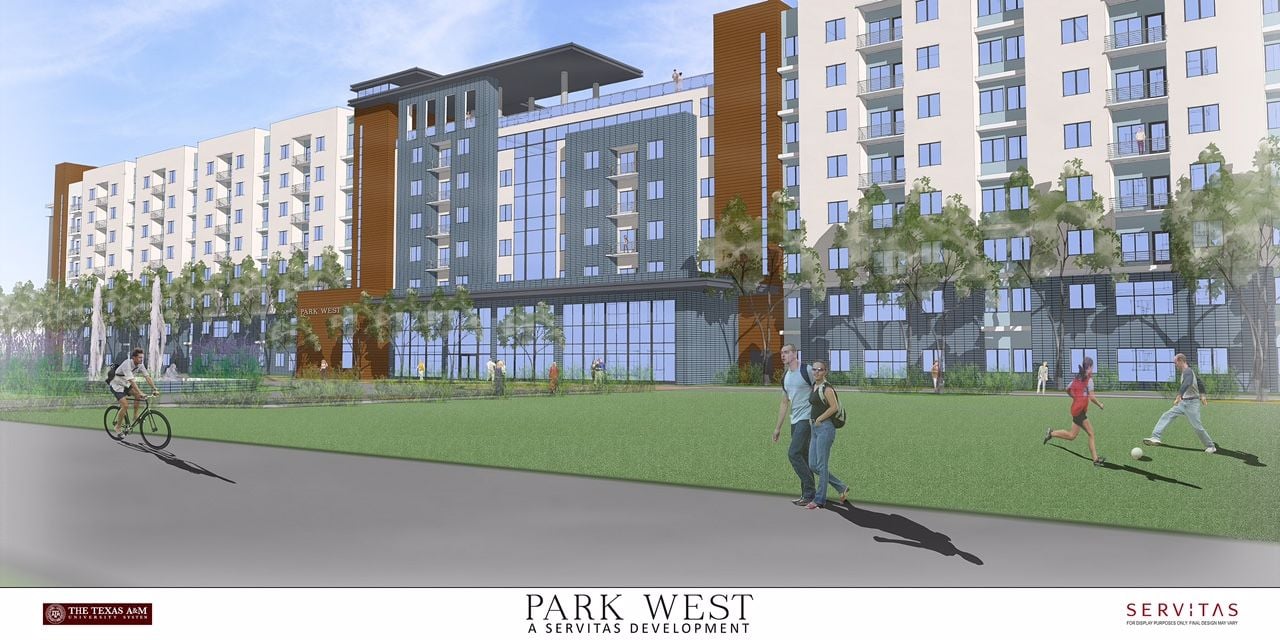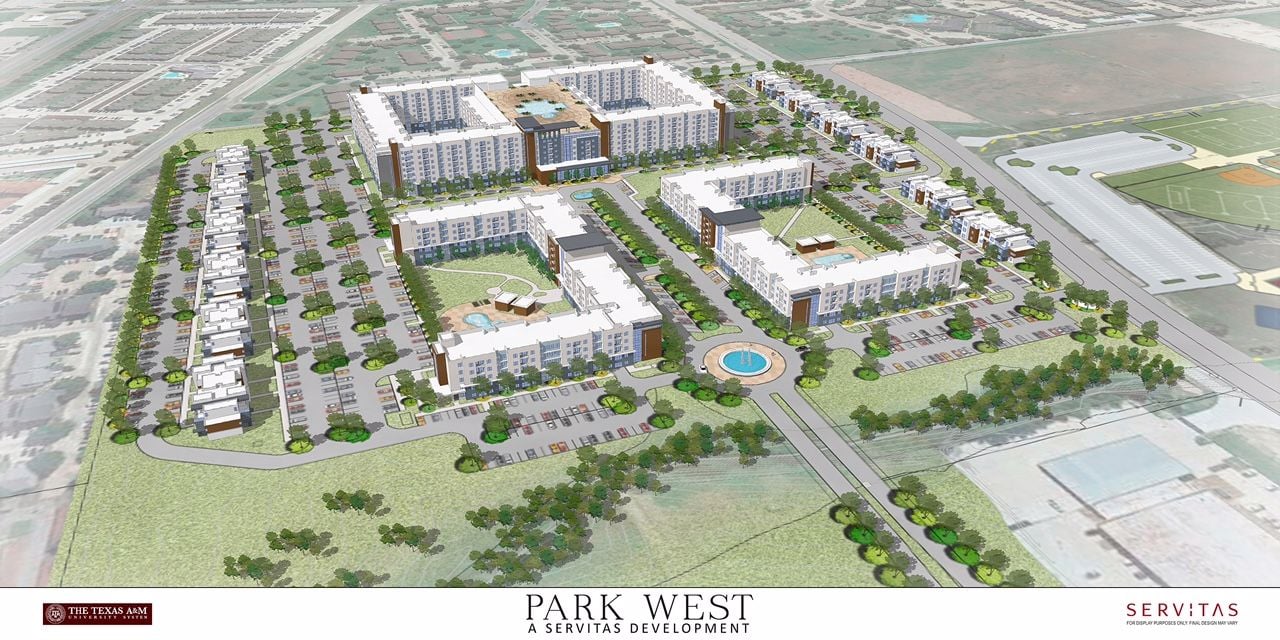 COLLEGE STATION -- The Texas A&M University System added a $360 million student housing project to a growing list of public-private partnerships Thursday with the unveiling of the 3,400-bed Park West development.
By leaving it up to private developers to foot the bill for constructing and managing the project, university and system officials said during the announcement at Rudder Tower that Park West, which will be ready for move-in by the 2017 fall semester, is projected to generate $600 million in revenue over the next 30 years to re-invest in the flagship school's academic and research missions. Texas A&M President Michael Young said Park West's location on a 55-acre plot between George Bush Drive, Penberthy Road, Luther Street and Marion Pugh Drive will enhance the student experience.
"As we see the university grow, as we see it become more of a destination school, the capacity to get our kids on campus creates that wonderful sense of community that's so important to see them grow intellectually and develop their skills and go out into the world and do the things that Aggies have been doing for well over 100 years is very important," Young said. "This project has very serious implications in that regard."
Park West is the system's fifth and largest public-private development, joining the White Creek Apartments, U Centre at Northgate, Easterwood Airport and Century Square projects. Officials said the five together could generate nearly $1 billion over each project's lifetime, with Park West accounting for most of that revenue.
Read more:
http://www.theeagle.com/news/local/texas-a-m-unveils-plans-for-m--bed-park/article_6a93eb90-fc22-5817-a638-217b3c3c8b35.html
0 replies, 1886 views