Wed Mar 23, 2016, 04:11 PM
Ferd Berfel (3,687 posts)
Bernie Sanders Is Currently Winning the Democratic Primary Race, and Iíll Prove It to You
http://www.huffingtonpost.com/seth-abramson/sanders-currently-winning-democratic-primary-race-ill-prove-to-you_b_9528076.html
Nobody cares how well a politician does at the ballot box when he or she is running for an office unopposed. What matters is how a politician performs in contested primaries and general elections, as when it really matters ó like it will, for instance, this November ó you can be certain of a contested election.
With that said, letís make an important observation: Bernie Sanders has tied or beaten Hillary Clinton in a majority of the actively contested votes this election season.
You doubt it? Okay, let me explain.
Bernie Sanders has terrible name recognition in states where he hasnít advertised or campaigned yet; meanwhile, Hillary Clinton has universal name recognition everywhere. Realizing this, the Clinton camp pushed hard to rack up the early vote in every state where early voting was an option. They did this not primarily for the reason weíve been told ó because Clinton performs well among older voters, and older voters are more likely to vote early than other age demographics ó but rather because they knew that early votes are almost always cast before the election season actually begins in a given state.
Thatís right ó in each state, most of the early primary voting occurs before the candidates have aired any commercials or held any campaign events. For Bernie Sanders, this means that early voting happens, pretty much everywhere, before anyone knows who he is. Certainly, early voting occurs in each state before voters have developed a sufficient level of familiarity and comfort with Sanders to vote for him.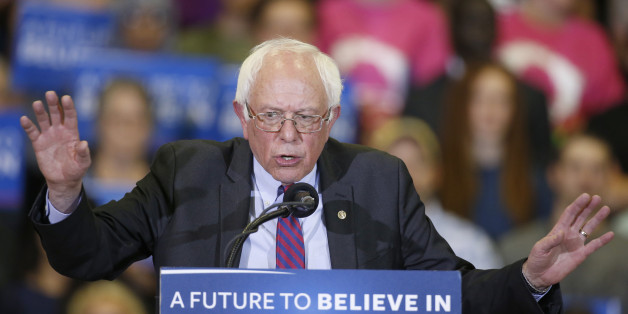 5 replies, 1124 views
Replies to this discussion thread
| | | | |
| --- | --- | --- | --- |
| 5 replies | Author | Time | Post |
| Bernie Sanders Is Currently Winning the Democratic Primary Race, and Iíll Prove It to You (Original post) | Ferd Berfel | Mar 2016 | OP |
| | hrmjustin | Mar 2016 | #1 |
| | bullimiami | Mar 2016 | #3 |
| | hrmjustin | Mar 2016 | #4 |
| | Cali_Democrat | Mar 2016 | #2 |
| | rock | Mar 2016 | #5 |
---
---
Response to hrmjustin (Reply #1)
Wed Mar 23, 2016, 04:14 PM
bullimiami (11,560 posts)
3. A case of wishful delusion.
---
---
---
Response to Ferd Berfel (Original post)
Wed Mar 23, 2016, 04:45 PM
rock (13,218 posts)
5. I thought
That Bernie couldn't beat Clinton, but he could beat Trump.