Sat May 28, 2016, 11:07 PM
BootinUp (40,009 posts)
HUFFPOLLSTER: The Election System Didn't Doom Bernie Sanders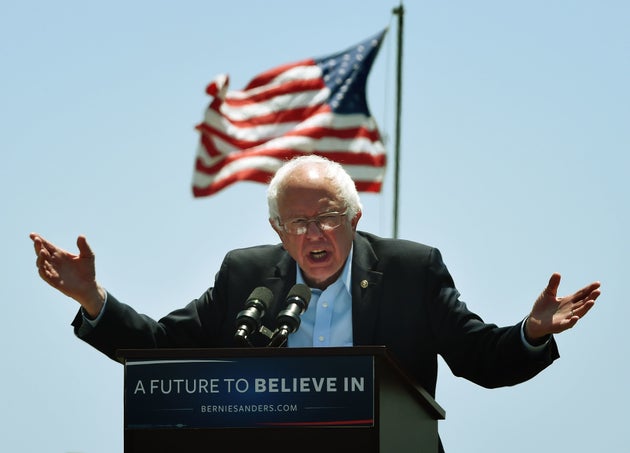 ?cache=twvwxvxngm
Hillary Clinton would have won more votes anyway.
05/27/2016 08:43 am ET
Crunching the numbers shows that independents couldn't have won Bernie Sanders the nomination. Declining trust in political institutions could be driving support for Sanders and Donald Trump. And the "gold standard" of polling isn't so pristine these days. This is HuffPollster for Friday, May 27, 2016.
CLINTON WOULD HAVE WON IN ANY PRIMARY SYSTEM - Harry Enten and Nate Silver: "Sanders fans have claimed that because caucuses have lower turnout the current national caucus and primary vote underrates how well Sanders is doing. In fact, the opposite is true. When we switch all caucuses over to primaries, Sanders actually does worse. Clinton's lead in the popular vote would grow from 2.9 to 3.3 million votes. Moreover, her edge in elected delegates would expand significantly….But what would happen if every state held a primary that was open to independent voters? Clinton's margin in the national popular vote shrinks to about 8 percentage points (from 12)….In fact, if all states held primaries open to independents — instead of closed primaries, or caucuses of any kind — Clinton might have a larger lead in elected delegates than she does now….Realistically, if you throw everything together, the math suggests that Sanders doesn't have much to complain about. If the Democratic nomination were open to as many Democrats as possible — through closed primaries — Clinton would be dominating Sanders. And if the nomination were open to as many voters as possible — through open primaries — she'd still be winning. [538]
Bernie Sanders voters will likely rally behind Clinton - Alan Abramowitz: "There is mounting concern in Democratic Party circles that even after Clinton clinches the nomination... she will have difficulty winning over Sanders' base of young, liberal voters… An examination of survey data from the 2008 presidential election, an election in which Democrats experienced an equally if not more contentious nomination battle between Clinton and Barack Obama, suggests that unifying Democrats may actually be easier in 2016 than it was in 2008. The major reason for this is that Donald Trump is a far less attractive alternative to disgruntled Democrats than John McCain was in 2008….Sanders supporters probably do not have to love Clinton in order to vote for her in the general election. They merely have to like her as well or better than Trump, and that should be a very easy bar to clear." [UVA Center for Politics]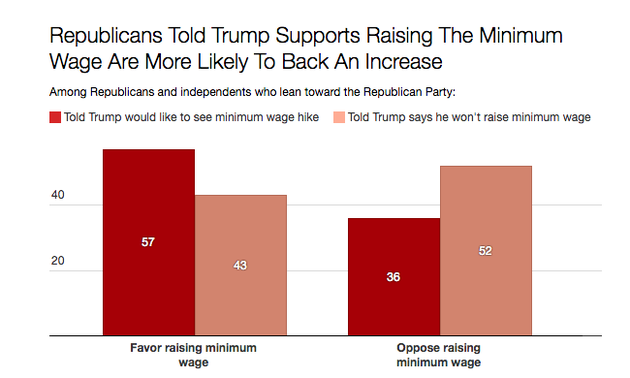 More Poll News at Huffington Pollster
2 replies, 905 views
Replies to this discussion thread
| | | | |
| --- | --- | --- | --- |
| 2 replies | Author | Time | Post |
| HUFFPOLLSTER: The Election System Didn't Doom Bernie Sanders (Original post) | BootinUp | May 2016 | OP |
| | Peachhead22 | May 2016 | #1 |
| | anotherproletariat | May 2016 | #2 |
---
Response to BootinUp (Original post)
Sun May 29, 2016, 12:51 AM
Peachhead22 (1,059 posts)
1. It was one aspect of the super-delegate system IMO
It's my contention that the way one candidate can amass a huge super-delegate lead and momentum before even the first primary or caucus vote, and the news media treating them as votes already cast, artificially influenced the whole system. It's like an accounting trick. Treat IOUs as money a company already has in the bank, making the sales numbers look better than they actually are, therefore driving the stock price up.

I do like the super-delegate system, in theory. IMO, it's designed to be a failsafe if _after_ primary voters have had their say, most political wonks realize the primary voters were a bit off their rockers (i.e. Trump), or something happens late in the process that might have effected the early states if they had known. Yes, it's undemocratic. But I believe super-delegates announcing their allegiances _before_ the primary voters is far more undemocratic.

Another thing. I think all primaries should be open primaries. And no more caucases, only primaries. We aren't just picking the leader of "our club" as someone (I forget where) put it. We're picking the person we want to be the leader of everybody. And to be successful we're going to need the votes of independents. I think it's only logical to gauge their opinion on the matter early in the process. Not in the GE, where everyone's votes will be final.
---