progree
progree's Journal

progree's Journal

November 14, 2020

I'm slightly altering numbers for privacy and also using very round numbers ...

I also did my taxes that year using Turbo Tax (might be a factor)

Yesterday I got a CP2000 notice from the IRS claiming that I didn't report $10,000 in Beneficiary IRA RMD distributions for 2018 taxes, thus under-reporting my taxable income by $10,000. So I owe $2,900 in taxes due to that and some secondary effects that I won't bother to go into and including $190 in penalty interest.

Anyway they clearly enumerate the IRA RMD amounts from the 1099-R from Fidelity that they claim I didn't report.

Then they say my "Retirement income taxable" that I reported is $16,000 (true) but the correct figure, the IRS says, is $26,000, for a difference of $10,000.

I don't know why they didn't specify which line on my tax return had the problem, but "Retirement income taxable" fits 1040 Line 4b which has $16,000 on it. Line 4b is "IRAs, pensions, and annuities, taxable amount". So it all matches.

WELL, DAMMIT, EXCEPT THAT the $16,000 on my Line 4b INCLUDES the $10,000 in the Beneficiary IRA RMD distributions, as well as $6,000 in taxable annuity income. It's very specifically shown in some of the "Keep For Your Records" pages of the full tax return PDF file that TurboTax generated.

Now as what Turbo Tax sends to the IRS, who knows, but I'm pretty sure it's a lean version that doesn't show these "Keep For Your Records" pages.

Anyway, my question is, has anyone gotten a goofy IRS notice that some income or some other item was not reported, when it was?

And when one points out THEIR error, do they concede, or do they go full Trump?

I will be responding just by explaining that the $16,000 on 1040 Line 4b includes the $10,000 in Beneficiary IRA RMD distributions that they say I didn't report, plus the $6,000 in annuity income, and I will also send them the "Keep For Your Records" pages that enumerate both of these. (They want my response in writing, they don't say anything about responding by phone and saying "hey guys...", so I'll give it in writing).

I'll say if this isn't satisfactory, can you please enumerate why you think $26,000 is the right number for Line 4b? (Who knows, maybe Fidelity sent the 1099-R to the IRS twice).

I've read many reports that they are severely understaffed (Republicans want the IRS understaffed so they can cheat on their taxes, and so that their "hard-earned" money doesn't go to supporting "those people", i.e. the "multicultural types" ), but I haven't noticed this kind of carelessness from the IRS before.

I'll put it on my calendar to let you all know how it turns out, I suspect it'll be a month at least before I hear anything back.

Edited Feb. 5 to add: Got a snail mail response from them, received Feb 5, in essence, "Before we resolve this matter, we need to process all of your information. We'll send you our complete response within 90 days". See #17 below for more details.

Edited May 8 to add: Got a snail mail response from them, received Feb 5, in essence, "Before we resolve this matter, we need to process all of your information. We'll send you our complete response within 90 days".

Edited Nov 16 to add Got another response - IRS 8/2/21 letter received 8/3/21 - same as above

Got a letter 8/26/21 - "we're pleased to tell you that the information you provided resolved the tax issue in question and that our inquiry is now closed".

9 months is a long time to have a $2,900 tax bill plus ever-growing penalty hanging over one's head.


November 7, 2020

Source: Yahoo News

Following numerous networks calling the 2020 presidential race for the Democratic nominee, the incumbent president issued a statement saying that he will continue to fight in court to prove he is the rightful winner. The Trump campaign has yet to provide evidence of its claims of fraud. Biden is set to potentially reach 306 electoral votes (the same amount Trump won in 2016) and currently leads Trump by more than 4 million in the popular vote.

Read more: https://www.yahoo.com/news/live-results-2020-election-day-trump-biden-050117825.html


---
Short article, no more at link.
But if you do look for the article, scroll down a bit.
No big surprise, but in case anyone was hoping for a slight chance for Trump to concede, well not going to happen, not real soon anyway. I thought people should know, as predictable as it is.
As a side note, if you visit the link, note that Yahoo News uses AP for data and projections, and AP scores Biden/Harris with 290 electoral votes, with only GA (16) and NC (15) left undecided. Picking up Georgia would take it to 306 EV's
New York Times gives Biden/Harris 279 electoral votes, with AZ, GA, and NC left undecided.
Edited to add: Trump's full (fool?) statement:
https://www.wtrf.com/election/elections-candidates/statement-from-president-donald-j-trump-on-biden-win/
[div class"excerpt"]"We all know why Joe Biden is rushing to falsely pose as the winner, and why his media allies are trying so hard to help him: they don't want the truth to be exposed. The simple fact is this election is far from over. Joe Biden has not been certified as the winner of any states, let alone any of the highly contested states headed for mandatory recounts, or states where our campaign has valid and legitimate legal challenges that could determine the ultimate victor. In Pennsylvania, for example, our legal observers were not permitted meaningful access to watch the counting process. Legal votes decide who is president, not the news media.
"Beginning Monday, our campaign will start prosecuting our case in court to ensure election laws are fully upheld and the rightful winner is seated. The American People are entitled to an honest election: that means counting all legal ballots, and not counting any illegal ballots. This is the only way to ensure the public has full confidence in our election. It remains shocking that the Biden campaign refuses to agree with this basic principle and wants ballots counted even if they are fraudulent, manufactured, or cast by ineligible or deceased voters. Only a party engaged in wrongdoing would unlawfully keep observers out of the count room - and then fight in court to block their access.
"So what is Biden hiding? I will not rest until the American People have the honest vote count they deserve and that Democracy demands."
- President Donald J. Trump
==#########################################===
Caligula returns to the White House to scenes of crowds celebrating his defeat --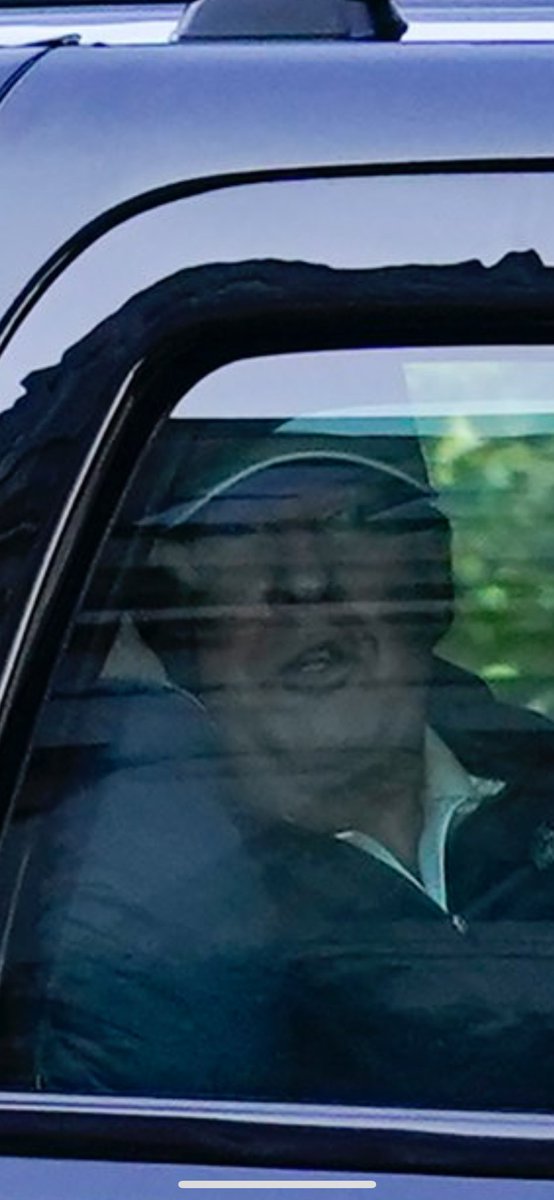 Profile Information
Gender: Male
Hometown: Minnesota
Member since: Sat Jan 1, 2005, 03:45 AM
Number of posts: 10,825

About progree
Thanks for all the good wishes. A wellness check was done several days ago My next door neighbor of 43 years is looking out for me