Welcome to DU!
The truly grassroots left-of-center political community where regular people, not algorithms, drive the discussions and set the standards.
Join the community:
Create a free account
Support DU (and get rid of ads!):
Become a Star Member
TheMadMonk
TheMadMonk's Journal

TheMadMonk's Journal

March 11, 2012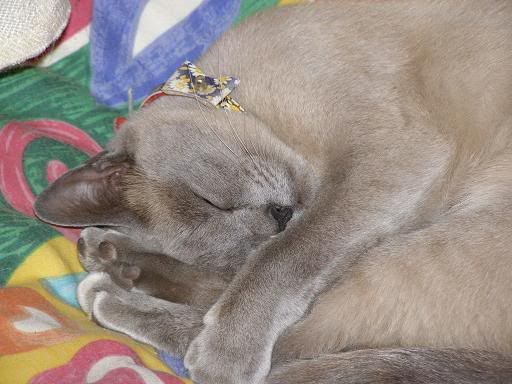 Her kidneys gave out. Vet thinks she had an undiagnosed problem most of her life. (Never fat, and a very good at filling her litter tray when she had one.)
No more rat guts between the toes.
No more "casts" full of feathers and feet on the pillow for me to find with cheek or lughole.
No more "THE DOOR" is closed and I want it open NIAOW.
Goodbye shithead. Fuck I miss you.