bluedigger
bluedigger's Journal

bluedigger's Journal

February 14, 2016

How does that freak show not blow up the party's claim to have serious policies to help govern the country? How does that carnival of unimaginative invective add up to a governing philosophy? How does that massive, chewy clusterfck add up to a single rational moment of human thought? I don't care if these guys believe in evolution or not, but they at least should try to demonstrate while they're on TV that, somehow, we've come a respectable distance as a species since we tottered out of Olduvai Gorge. I've seen better organized riots. I've heard more coherent dialogue from cats mating in an alley. I once heard a squirrel being eaten by a coyote. The squirrel had better manners while it was being devoured, and was better spoken besides. Christ above, somebody separate these clowns before they hurt their brains some more. Tailgunner Ted Cruz said more than he knows, not least because he doesn't know what "literally" means.

http://www.esquire.com/news-politics/politics/news/a42147/republican-debate-recap/

And he's just warming up.
February 8, 2016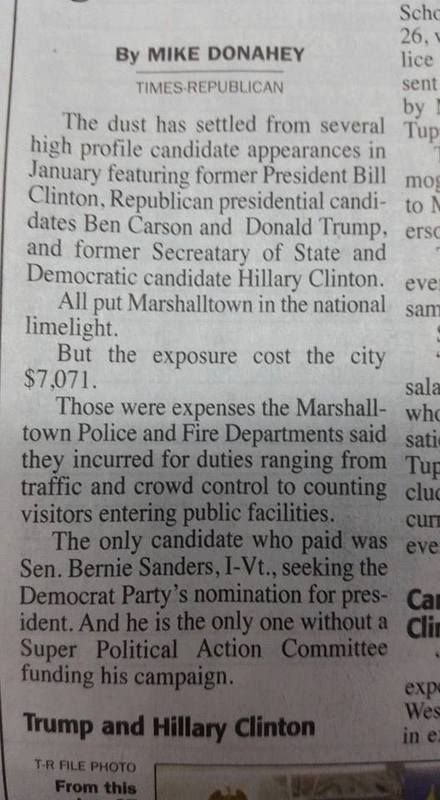 to People of Marshall County For Bernie Sanders
https://www.facebook.com/Marshalltown4Bernie/?fref=photo