Welcome to DU!
The truly grassroots left-of-center political community where regular people, not algorithms, drive the discussions and set the standards.
Join the community:
Create a free account
Support DU (and get rid of ads!):
Become a Star Member
berniesandersmittens
berniesandersmittens's Journal

berniesandersmittens's Journal

April 19, 2020

This song, along with the pictures just hit me so hard in the chest. The message made clear without these exact words, but with those emotions that ride deep...

Wake me up when it ends...

Never forget what we lost.

Im so thankful for you all. You help me in so many ways. This ole gal in the woods went out and got herself some cyber stranger besties!

............
Hope is the thing with feathers that perches on the soul...


April 8, 2020
I have been making face masks for my family and neighbors. Today I took 7 to my trash service company. Im in a very rural town. I have never seen absolute glee like these guys had.

They feel like no one remembers them. They're essential and we need them healthy.

Just an idea for those making masks for their community.


April 4, 2020
Cotton double layered and has a pocket for a filter. Got about 20 finished and a few to add ties to. These are for family, then local hospitals if needed.

I haven't used a sewing machine in so long that it took two hours of exploded bobbins, a broken needle, and some cursing before I figured it out.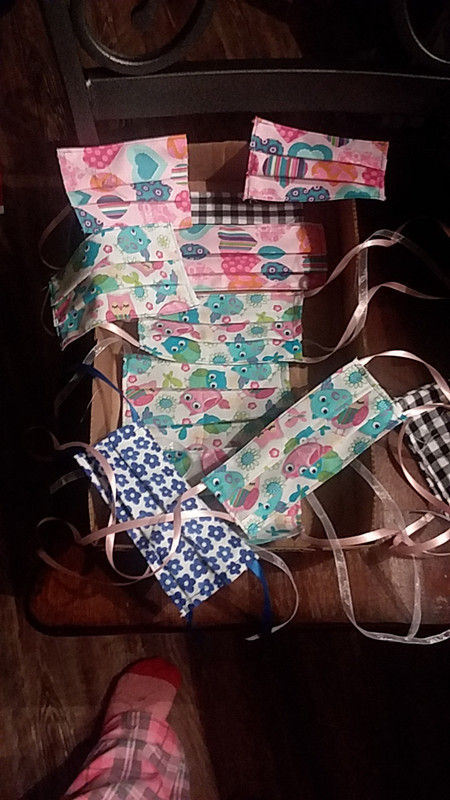 Profile Information
Gender: Female
Hometown: In the sticks
Member since: Mon Oct 27, 2008, 04:04 PM
Number of posts: 11,011