OldBaldy1701E
OldBaldy1701E's Journal

OldBaldy1701E's Journal

December 29, 2022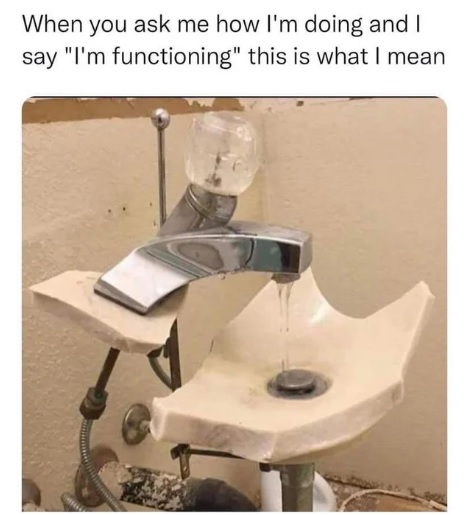 A picture is truly worth a thousand words.
December 14, 2022
Well, my future is so dark I need a searchlight. That hit me while listening to that song on the radio the other day. It also got me thinking... was my future ever bright? From this perspective, I would say it never was and I was delusional to think it ever would be.
December 2, 2022
I will play some appropriate music and make the house look festive. And, then I will sit here in a daze and wonder why I bothered, since no one here will give a rats ass and although I love the trappings, the holiday itself has been a reminder of pain and misery for a long time now. I guess I do it for myself so that I can feel somewhat 'normal' for the month. One thing I will do, which I have always done, is leave it all up until after January 6th, not for recent events, but because that is 'Old Christmas' which is still celebrated around my home area. But again, this will be a typical 'holiday' season, because I have not had much of anything to celebrate for many years now. I wear the mask and say the lines, but it is little more than a performance. Just like the rest of the year.
Profile Information
Name: Dalton Ivey
Gender: Male
Hometown: The Outer Banks
Home country: USA
Current location: Minneapolis, MN
Member since: Wed Mar 6, 2019, 01:24 PM
Number of posts: 4,455