Sat Jul 31, 2021, 09:14 AM
Dial H For Hero (1,799 posts)
A Guy Hid a Real WWII Panther Tank in His Basement. Now, There Are Consequences. [View all]
https://www.popularmechanics.com/military/weapons/a37147381/ww2-panther-tank-hidden-in-basement/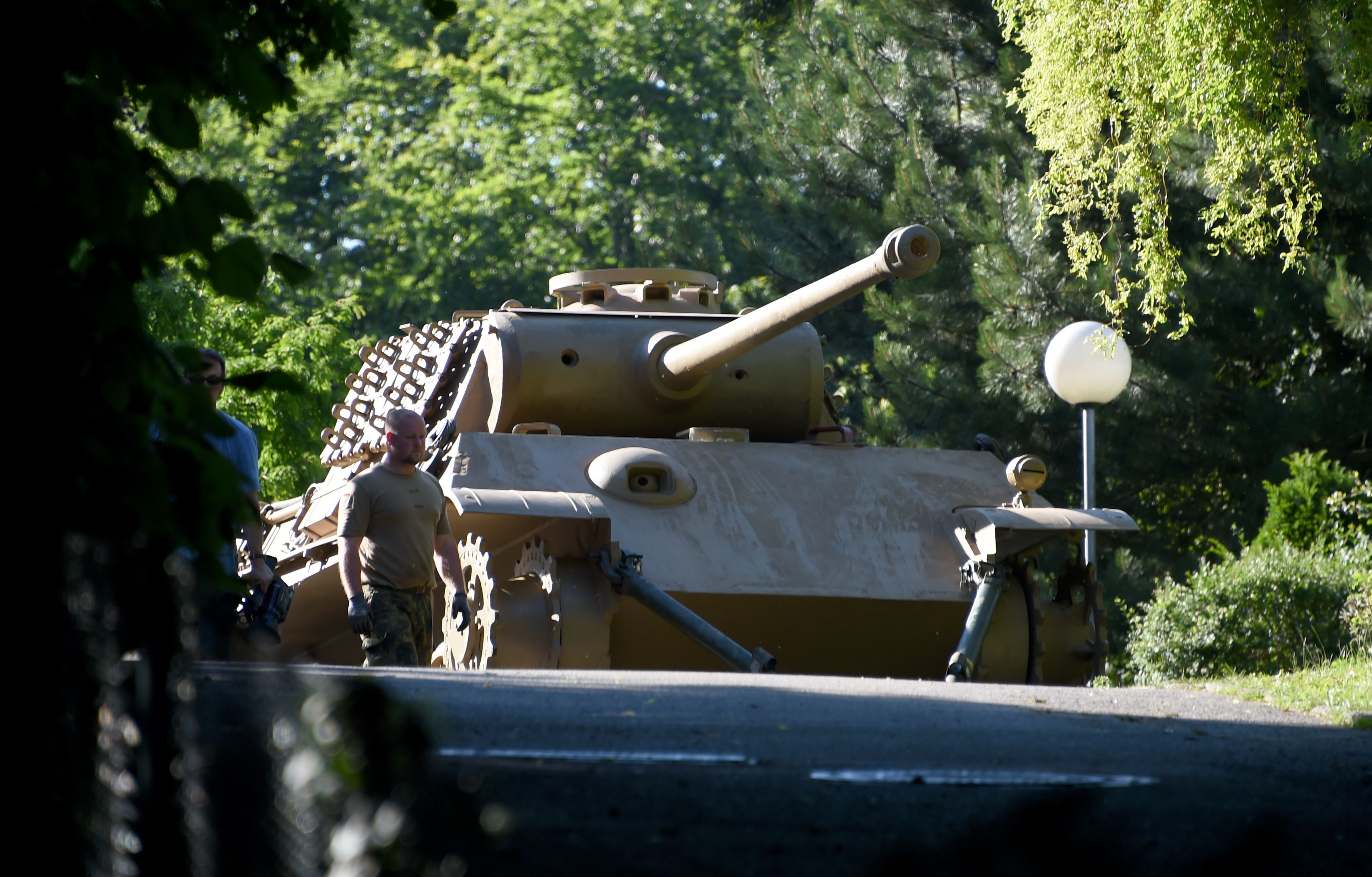 A court in Germany is determining the best way to dispose of one of the rarest pieces of military history in the world. German authorities seized the Panther medium tank in 2015 from a pensioner who bought the vehicle as scrap and hid it in his basement. The tank, one of just 12 left in the world, is almost certainly worth millions of dollars.
Now, authorities are trying to untangle what is actually a fairly complex legal case, according to the BBC. At some point in the past, the unnamed German citizen allegedly purchased the 45-ton tank, along with a towed 88-millimeter anti-tank/anti-aircraft gun and a torpedo, and stored it away.
The German Army Panzerkampfwagen V "Panther" medium tank was one of the most technologically advanced tanks of World War II. The Panther was armed with one 75-millimeter Kw.K.42 L/70 main gun and two 7.92-millimeter machine guns. The tank used sloped steel armor, which gave it a sleek appearance, and interleaved road wheels.
While the Panther was a fantastic tank on technical grounds, in reality, its performance was severely hampered by engine breakdowns, mechanical issues, and low-quality steel armor in wartime.
24 replies, 1996 views
Replies to this discussion thread
24 replies
Author
Time
Post

A Guy Hid a Real WWII Panther Tank in His Basement. Now, There Are Consequences.

[View all]

Dial H For Hero
Jul 2021
OP
eleny
Jul 2021
#1
CrispyQ
Jul 2021
#3
marie999
Jul 2021
#10
CrispyQ
Jul 2021
#20
chowder66
Jul 2021
#19
captain queeg
Jul 2021
#2
Dirty Socialist
Jul 2021
#13
mitch96
Jul 2021
#21
hlthe2b
Jul 2021
#17
ananda
Jul 2021
#4
marie999
Jul 2021
#11
A HERETIC I AM
Jul 2021
#12
lastlib
Jul 2021
#14
lpbk2713
Jul 2021
#16
Historic NY
Jul 2021
#5
flying_wahini
Jul 2021
#6
Sneederbunk
Jul 2021
#7
Historic NY
Jul 2021
#8
OnDoutside
Jul 2021
#15
DFW
Jul 2021
#18
marble falls
Jul 2021
#9
eleny
Jul 2021
#23
LastLiberal in PalmSprings
Jul 2021
#22
Skittles
Jul 2021
#24