Thu Mar 7, 2019, 09:15 AM
marble falls (44,565 posts)
The Real Bridge over the River Kwai [View all]
https://www.seat61.com/Bridge-on-the-River-Kwai.htm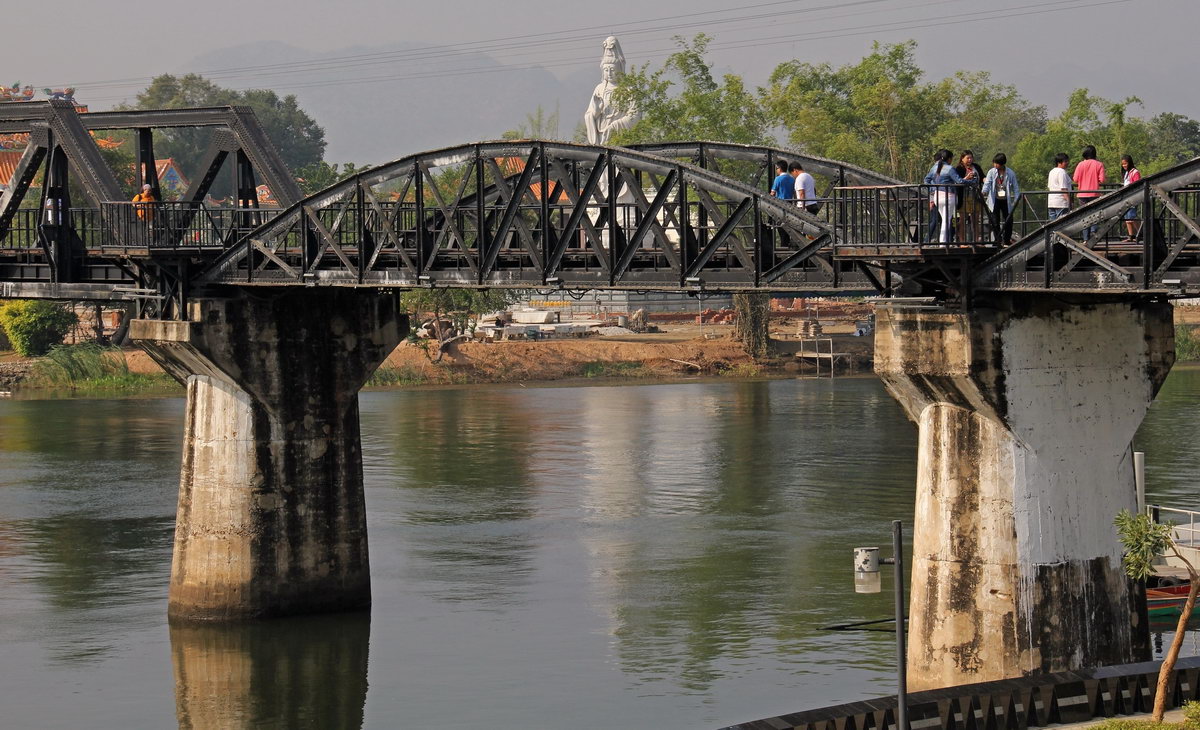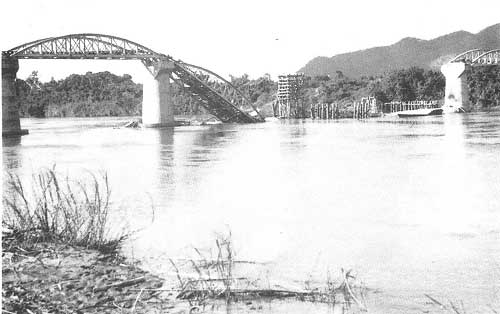 http://1.bp.blogspot.com/-sJQqIPzdZds/U1CTwuiS1xI/AAAAAAAAegE/equhSafcUPY/s1600/Bridge_over_the_River_Kwai+WWII.jpg
&f=1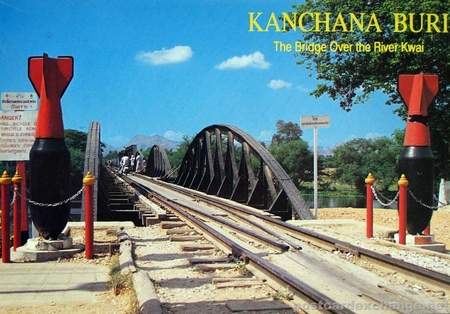 Souvenir post card.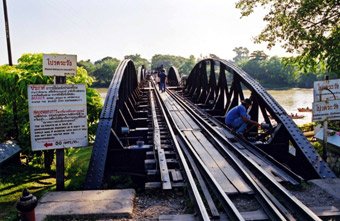 The Bridge on the River Kwai, seen from the Kanchanaburi end. All trains call at River Kwae Bridge station, located about 200 yards before the bridge, a few minutes after leaving Kanchanaburi. The Bridge is now surrounded by cafes, restaurants, souvenir stalls etc. You can walk over the bridge, even though it's still used by 3 trains each way every day.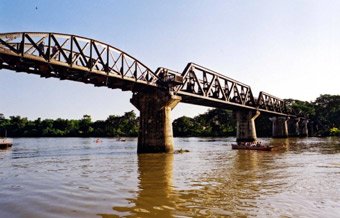 The Bridge On the River Kwai, in the afternoon sun from the Kanchanaburi side. The curved spans are 1943 originals, the 2 straight spans replaced ones damaged by US bombs in 1945.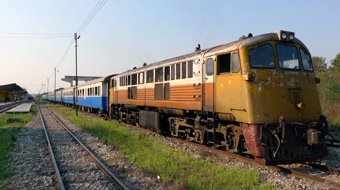 Bangkok to the Bridge on the River Kwai by train for 100 baht ($2): Two daily trains link Bangkok's Thonburi station with Kanchanaburi & the Bridge on the River Kwai.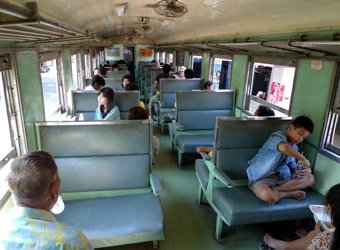 The third class seats on these trains are not crowded. Vendors sell drinks, fruit, food & beer, it's a very pleasant way to travel.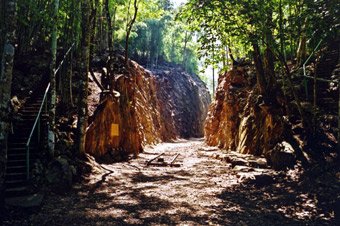 Hellfire Pass (Konyu Cutting)...
Another must-see is Hellfire Pass, or to give it its proper name, Konyu Cutting. This is located about 80 km (50 miles) north of Kanchanaburi, on the disused section of line beyond Nam Tok. Here, the Australian government has cleared about 7km of the old track-bed as a memorial to the 13,000 allied prisoners and 80,000 Asian labourers who died building the railway - though only 4 km is currently open to the public. The site includes the Hellfire Pass itself (Konyu Cutting, dubbed 'Hellfire Pass' by the PoWs for the way the worksite looked at night by torchlight, and pictured right). A taxi and driver for half-day from Kanchanaburi will cost about £35, and you can ask the driver to drop you at Nam Tok on the way back, to return to Kanchanaburi or Bangkok by the 12:55 or 15:15 train. There are one-day organised tours from Kanchanaburi, but these typically get only 30 minutes at Hellfire Pass, only enough to see the pass itself. If you go independently, you can walk past the locations of 'Three Tier Bridge' & the 'Pack of Cards' bridge several km northwest of the visitor centre. The peaceful walk through the warm shady jungle along the disused track-bed, past small cuttings and dips where the wooden viaducts used to be, is a very moving experience.
&f=1
2 replies, 1155 views
Replies to this discussion thread
2 replies
Author
Time
Post

The Real Bridge over the River Kwai

[View all]

marble falls
Mar 2019
OP
Docreed2003
Mar 2019
#1
Wounded Bear
Mar 2019
#2