Tue Apr 6, 2021, 06:10 PM
happybird (2,799 posts)
Finally! A good pic of my girl [View all]
It has always been difficult to get a nice photo of Pooper.
When she was little she was always moving and showed up as a black blur. As an adult, she hates getting her pic taken and will do 'pissed-off' ears or look away when she sees the phone or ipad pointed at her.
This one is a beauty, just like my girl!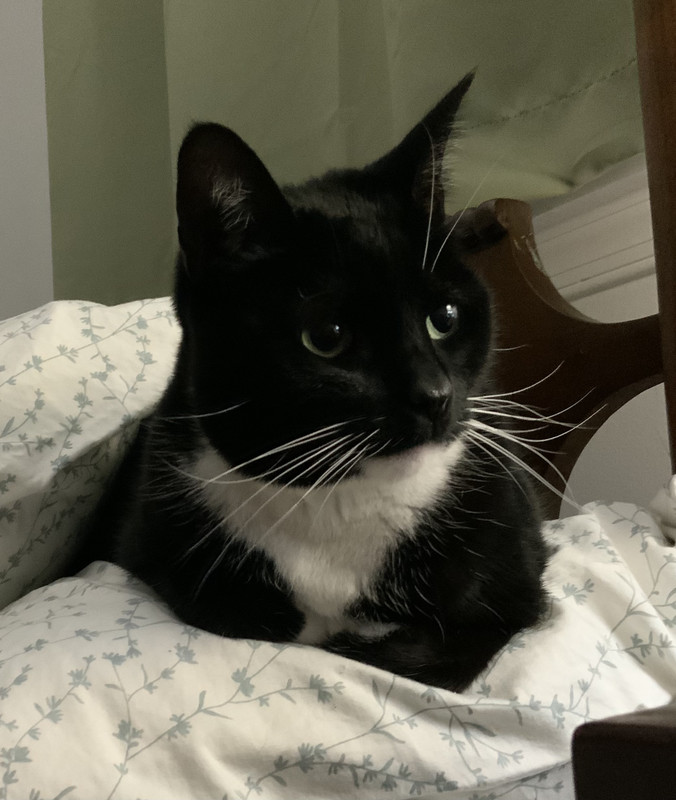 34 replies, 3752 views
Replies to this discussion thread
34 replies
Author
Time
Post

Finally! A good pic of my girl

[View all]

happybird
Apr 2021
OP
chia
Apr 2021
#1
happybird
Apr 2021
#3
Trueblue1968
Apr 2021
#26
George McGovern
Apr 2021
#2
happybird
Apr 2021
#4
Diamond_Dog
Apr 2021
#5
MuseRider
Apr 2021
#6
AllaN01Bear
Apr 2021
#7
LNM
Apr 2021
#8
brer cat
Apr 2021
#9
wnylib
Apr 2021
#10
arkielib
Apr 2021
#11
Foolacious
Apr 2021
#12
MontanaMama
Apr 2021
#13
happybird
Apr 2021
#23
niyad
Apr 2021
#14
happybird
Apr 2021
#17
niyad
Apr 2021
#20
pazzyanne
Apr 2021
#15
Polly Hennessey
Apr 2021
#16
happybird
Apr 2021
#22
Collimator
Apr 2021
#25
Jay25
Apr 2021
#18
BobTheSubgenius
Apr 2021
#19
Biophilic
Apr 2021
#21
Skittles
Apr 2021
#24
PutGramaOnThePhone
Apr 2021
#28
Skittles
Apr 2021
#30
I_UndergroundPanther
Apr 2021
#32
PutGramaOnThePhone
Apr 2021
#27
rownesheck
Apr 2021
#29
I_UndergroundPanther
Apr 2021
#31
japple
Apr 2021
#33
Demovictory9
Apr 2021
#34