Wed May 15, 2019, 03:59 PM
Top 10 Idiots (367 posts)
Top 10 Conservative Idiots #6-18: How To Lose A Billion In 10 Days Edition


So Trump is still frothing at the mouth crazy over the Mueller report that came that close to nailing his illegal and potentially fraudulent election results. But what is he hiding? Innocent people don't gloat about how they almost got indicted. Well his public enemy number one – the Fake News New York Times, got a hold of his tax returns from 1985 – 1994. Yeah it might be old news but you know what that did? It revealed something very shocking about your favorite president – his ass is broke! Yes, the guy who gave us the Art Of The Deal and many failed businesses spent like a drunken sailor. But Trump doesn't drink. Well here's how it happened.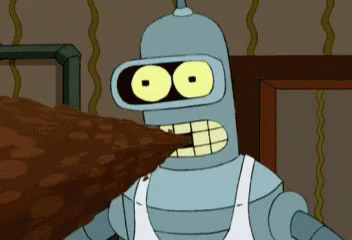 Holy shit!!!! How does one go that broke that quickly? Was he watching a romantic comedy called "How To Lose A Billion In 10 Days"? And I could totally see Matthew McConaughey playing Trump in that role too. And if it's this bad, what is it going to take to get those tax returns? Especially when our current Treasury Secretary is doing his best impression of the heckler from Happy Gilmore. You will not see these tax returns, jackass!!!





You will not see these tax returns, jackass!!!! And yes, John Oliver's evil doppleganger does have a point – they run the show. And they will be like Lucy pulling the football away from Charlie Brown, except Lucy kicks Charlie in the ribs when he's lying in the ground and spits in his face. You know, just to rub salt in the wound. Just like the sado-masochists they are. And how are they further rubbing salt in the wound?






He's actually probably right about that – the voters probably don't give a shit about his tax returns but you know what didn't happen? He didn't win a fucking election because he didn't release them! But don't think that this isn't over. Hell no, it's not over by a long shot! In fact it's just getting started and it seems like it's going to be a long up hill battle. If Trump's got nothing to hide, then why doesn't he release them?







[div style="padding: 20px; background-color: #ffffff; border-radius: 10px; box-shadow: 0px 2px 4px 1px #aaa;"][div style="font-family: arial, helvetica; font-weight: bold; border-bottom: 1px dotted #999; padding-bottom: 8px;"]
[font size="8"]Donald Trump Jr.

[br] [/font] [br]

Well if they can't get the father, they can probably get the second worst thing to bear the name Donald Trump – his son, Donald Trump Jr.. And how did they reach this point? This is one of those times where we may have to start backwards and work our way to how we got here. Of course you know that Trump loves him some loyalty. But what if Don Jr goes and squeals? I can guarantee that's the thing that a mob boss like Trump would absolutely hate. Especially if it is coming from his own blood. So why is Trump Jr's subpoena so important?





And Trump does love him some loyalty. So his men could sit around drinking beer in their underpants, and it would not at all be out of place for this administration. But so is throwing your people, or people who you consider to be your people, like Lindsay Graham for instance, under the bus.






Yeah you know the more you try to skirt around the issue, Trump, the guiltier you look. I mean you could silence all this tomorrow and just admit guilt at something. But seriously what the fuck are they hiding? And who is aiding him in avoiding the subpoena? And why is he not backing down? And why is my voice getting so high??? So many questions!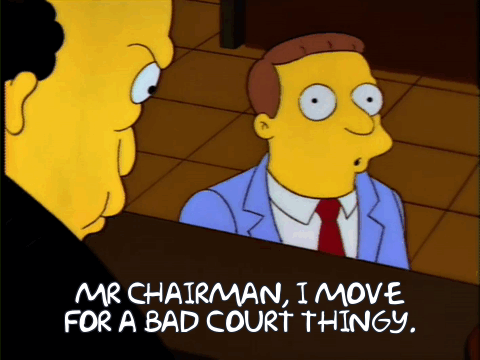 Except that there won't be any bad court thingys where you're going Trump, prison. But what we should be looking at is not Russian Collusion, but why the GOP went from hating Trump and Trump Jr. to being his protector in all of this madness. The secret? They're all in on it!!!







[div style="padding: 20px; background-color: #ffffff; border-radius: 10px; box-shadow: 0px 2px 4px 1px #aaa;"][div style="font-family: arial, helvetica; font-weight: bold; border-bottom: 1px dotted #999; padding-bottom: 8px;"]
[font size="8"]Go Fund Me Wall Guy

[br] [/font] [br]

Here's a question that I have – why are Trump fans so gullible? And here's another question that I have – how many times must they get conned before they wake up and realize that they are being conned? I think I have the answer to the second question – all. They must get conned all the times. They're like the guy on Animal House who gets repeatedly spanked and keeps saying "Thank you sir may I have another?" So that being said, is anyone really that surprised that the guy who started the Go Fund Me account to buy a $1 million yacht? You mean I'm not! Thank god!!! Here's how it went down.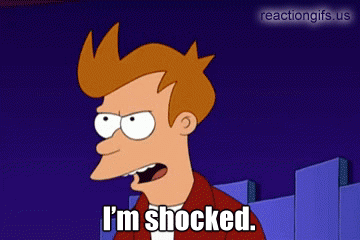 So Trump supporters – you just got conned by a charismatic ex-Marine with 3 prosthetic limbs! Yeah seriously don't fuck around with that guy. But I just love watching Trump supporters blow their money on ridiculous causes like the wall. You mean to tell me this wasn't a shady enterprise? I mean if you believe that I've got 500 bot accounts that follow @realDonaldTrump to sell you! I don't know who I should be more disgusted at here – this former Marine taking advantage of people or the people who got taken advantage of? Eh… it's a two way street.






Eh… not really. Trump supporters are quite the gullible bunch. Us liberals? We know some bullshit when we see it. But did they really learn their lesson? No. Because if this guy didn't take their millions only to do nothing with it, somebody else would have, damn it! And I should have known that this story takes place in Florida. I mean only in Florida would something like this happen!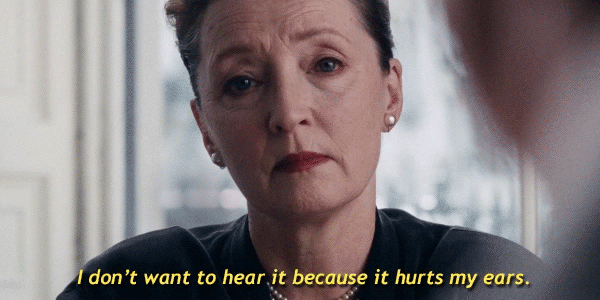 Well then you're not going to like this either. Because when any horrible decision like this comes along, someone always gets hurt, and of course Mr. Kolfage is now firing back at his detractors who are saying that he's misusing his money. Gee, ya think? Maybe you should do some research before you start just blindly funneling money to people on Go Fund Me!







[div style="padding: 20px; background-color: #ffffff; border-radius: 10px; box-shadow: 0px 2px 4px 1px #aaa;"][div style="font-family: arial, helvetica; font-weight: bold; border-bottom: 1px dotted #999; padding-bottom: 8px;"]
[font size="8"]Be Best

[br] [/font] [br]

Remember when Sarah Palin famously asked Obama these words: "So how's that hopey changey thing going for you?". Well now it's our turn to ask Trump – "How's that Be Best thing going for you?". Be Best… I mean seriously. Bullying is nothing to fuck around with – people get killed over it and kids die at a young age because of it. But you know who shouldn't be in charge of such a tricky to navigate subject like this? The Trump Family! I mean this is about as empty of a gesture as you can get as our current president is the biggest bully on the planet. I wouldn't be surprised if he beats other kids up for their lunch money just for fun.






Seriously - a Trump stopping bullying is like a telemarketing company going on a crusade against robo dialers. You know they're part of the problem so why take anything they say seriously? Thank you audience! So what has Be Best accomplished? Well it's accomplished a whole lot of nothing.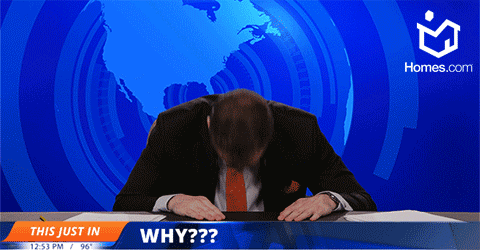 You know, Melania, not to nit pick here, but if online safety is your biggest concern, have you seen your husband's twitter account lately? I'm just saying that you might want to take a peak over there because he says some pretty nasty shit, and his followers back it up and pour it on. So just how little has Be Best accomplished? Well it hasn't really accomplished anything!






I just love that Melania Trump went to Africa to go to third world countries on the same day that her husband called them "shithole countries". I mean remember that? it even inspired the Shithole version of our World Tour way back last year. Hey although unlike Melania Trump, we at least consistently put out fresh content for you on a weekly basis, am I right audience? Although it truly boggles the mind that a Trump would want to keep kids fair and balanced because he knows a thing or two about that!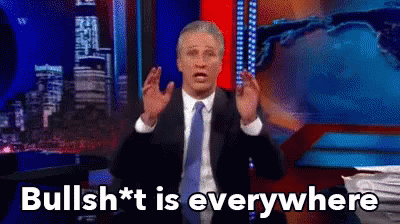 [div style="padding: 20px; background-color: #ffffff; border-radius: 10px; box-shadow: 0px 2px 4px 1px #aaa;"][div style="font-family: arial, helvetica; font-weight: bold; border-bottom: 1px dotted #999; padding-bottom: 8px;"]
[font size="8"]Top 10 Investigates: Brady Bunch Vs Anti Vaxxers

[br] [/font] [br]

It's time to investigate beyond the headlines. This is Top 10 Investigates.



Measles outbreaks are happening all over the country. As such, scientists and doctors are tracing the origins of the resurgence of this horrifying disease. While the anti-vaccination crowd is largely to blame, people are trying to figure out what's fueling anti-vaccination hysteria. But would you ever guess that an episode of the classic sitcom the Brady Bunch was fueling the hysteria? Anti-vaccination crusaders may be upping their game when it comes to the hysteria and harassment, but this takes things to whole new levels of extreme. And it's hard to take them seriously when you find this out.





Ha ha ha, measles are so much fun! It's just a day off school don't you know? Now this brings up an interesting question – should we trust all of our medical advice to sitcoms? Well if you even have to ponder the answer to this question, you're an idiot. But then again anti-vaccination crusaders are the kind of people who take what's said on TV way too seriously.






Well if you give someone the measles you probably wont get any friends. In fact the number of cases of the measles is so severe that it's a few hundred away from reaching epidemic proportions. But really this is something to be concerned about, and anti-vaccination people should be absolutely ashamed of themselves.






Yes in fact that's the reaction that you should give someone who says that they don't believe in vaccines and that they won't get their children vaccinated because of fears of autism. In fact this is so outrageous and stupid that you can't begin to fathom the ire that is coming from the creators and stars of the actual Brady Bunch. They aren't having any of it.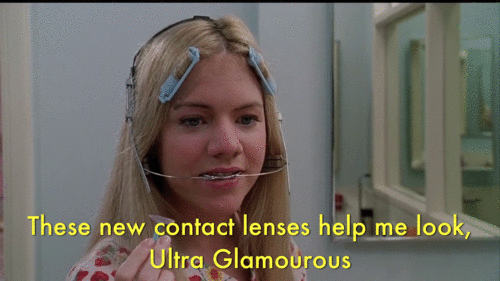 That's it for Top 10 Investigates. Good day.


[div style="padding: 20px; background-color: #ffffff; border-radius: 10px; box-shadow: 0px 2px 4px 1px #aaa;"][div style="font-family: arial, helvetica; font-weight: bold; border-bottom: 1px dotted #999; padding-bottom: 8px;"]
[font size="8"]Holy Shit

[br] [/font] [br]

Gather around, my fair brothers and sisters, it's time to take a seat in the pew and pass the collection plate! For the Holy Church of the Top 10 has convened and it's our weekly duty to remind you why the holiest among us are also the most full of: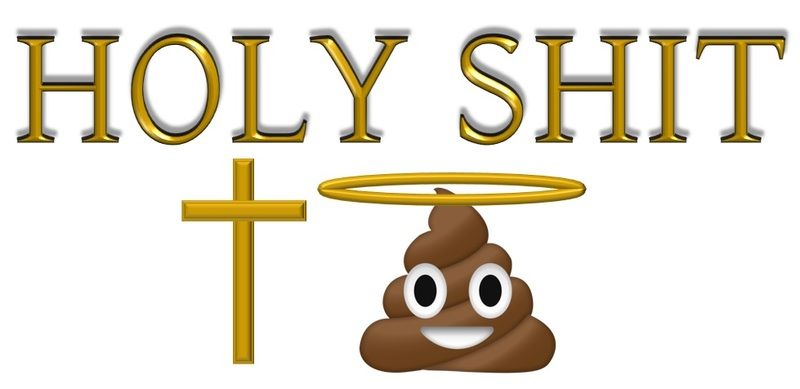 My fair congregation! You know I have been monitoring a potentially nasty situation happening in Chappequa, New York. That of course is the home of the woman who should currently be our president, Hillary Clinton. Instead we are stuck with the Dark One, whose name shall not be spoken under any circumstances in my church!!! Now those of you may have friends and / or loved ones who support the Dark One. But they are up to some really shady activities. Do they really need to go to New York to demand Hillary Clinton's arrest? NO!!!! Thank you! You know that is the one and only correct answer, all others shall be cast out! What is going on???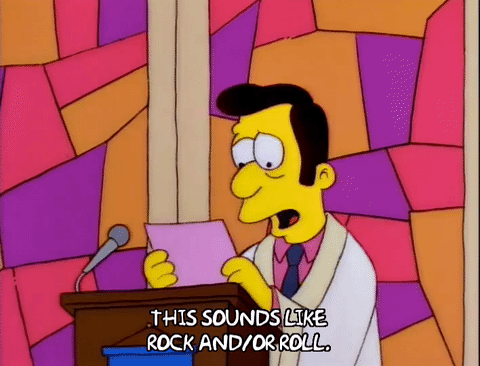 Now Brother Dave, do you have any evidence at all that Hillary Clinton is guilty? Do you have anything that supports this claim of the almighty GAWD? No? Then maybe you are the one who is spitting in the face of our good LAWRD JAYSUS!!!! But it gets weirder, apparently this is an ultimatum from the good LAWRD JAYSUS!! But no, Dave, GAWD does not speak in that kind of tone!






So here's the thing, Dave, you might want to channel your obsession into something a bit more healthier. Because this is quite literally insane. You and whoever listens to your show are lit by a spark, but it didn't explode! Instead it's a sparkler! You know it kind of fizzles out after a while. But you know they can't kill us all!! I heard a guy say that on TV once!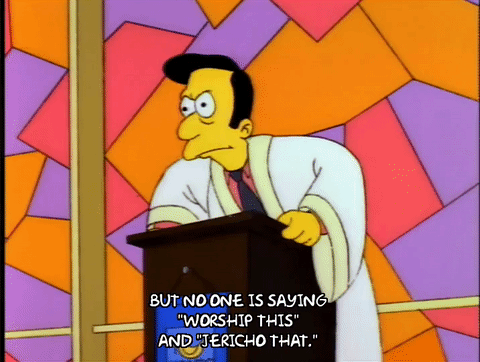 And that is true, no one does say those things! But this begs the question – does Brother Dave not know the definition of the word "equal"? I mean how can he claim that someone is "more equal" than him? It is easy – there is no such thing!!!! Cause according to GAWD and our good book, we are all the LAWRD's children! But this might be my favorite thing said about this whole failed social experiment. I mean you just can't make this stuff up!






Why yes, Brother Dave, we do think that you are crazy! You call yourself a coach and preach in front of a blank stadium backdrop. I call myself a pastor but I have a real audience and congregation to show for it!!! Mass has ended, may you go in peace! That's it this week for: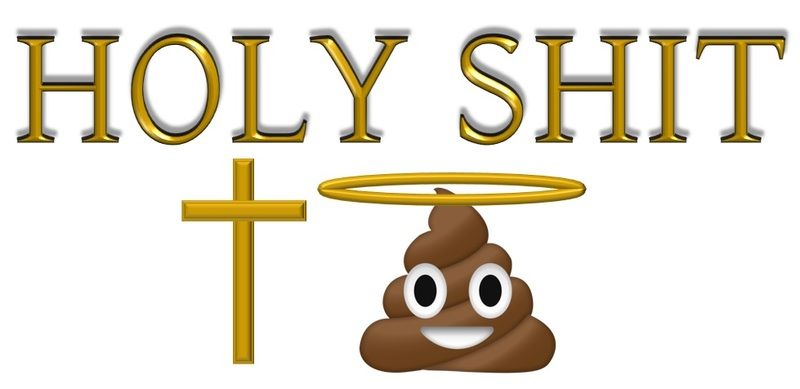 [div style="padding: 20px; background-color: #ffffff; border-radius: 10px; box-shadow: 0px 2px 4px 1px #aaa;"][div style="font-family: arial, helvetica; font-weight: bold; border-bottom: 1px dotted #999; padding-bottom: 8px;"]
[font size="8"]How Is This Still A Thing?

[br] [/font] [br]

It's time once again to ask: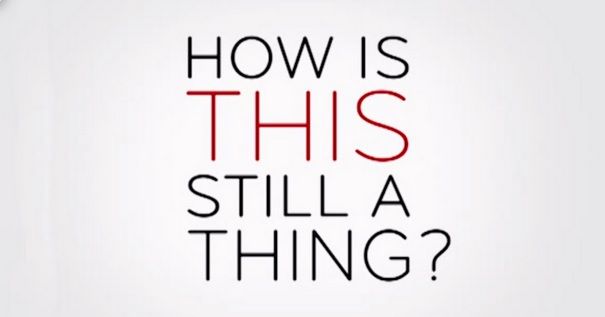 This week – giant corporations lecturing us about personal expenditures. How is this still a thing? In the modern era when literally everything costs money, there are a lot of ways that you could very easily blow it all. But do you really need Chase Bank or Delta Airlines lecturing you about how something costs too much money when their CEOs and corporate executives make hundreds of millions of dollars? We don't think so. In fact their "Monday Motivation" post is really reminding people how much they hate big banks.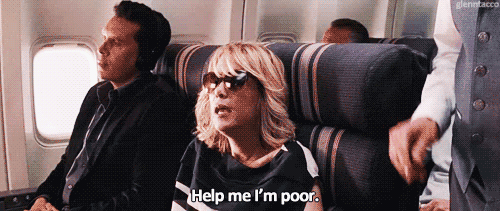 Yes, we don't need your bad financial advice, Chase. We need actual money. Bills. Dinero. Moola. Cash. Do re mi. Your financial advice is kind of a slap in the face to those who don't need any more of it, we need to take action instead. Thankfully there's Elizabeth Warren who actually slapped Chase back and told them what needed to be said.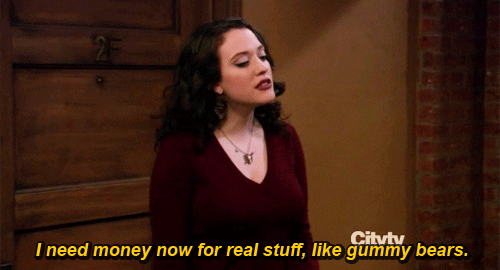 Yes, and if Chase's advice was bad enough, Delta Airlines came along and said "hold my beer". Yes, Chase wasn't the only corporation giving us extremely terrible advice about our personal spending habits. Delta upped the ante and said that paying union dues was the same as spending money on video games. You peasants will take your penance and like it!






Yes, we all need some money now. And there's not enough of it to go around. So why is this so important? Well, in an era of extremely gross and ever expanding income inequality, you need to know where your money goes. Well, it's going to the top. And they are making a lot of it. If Delta and Chaase giving you bad financial advice is making you cringe, just wait until you see how much their executives are being paid.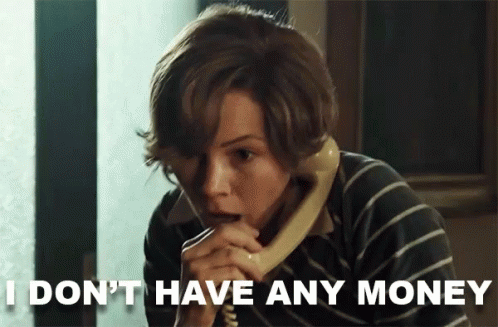 So the CEO of Chase Bank makes 1000 times more than their average worker while the average Chase employee can't afford rent. That's enough to make you ask – giant corporations lecturing us about personal expenses: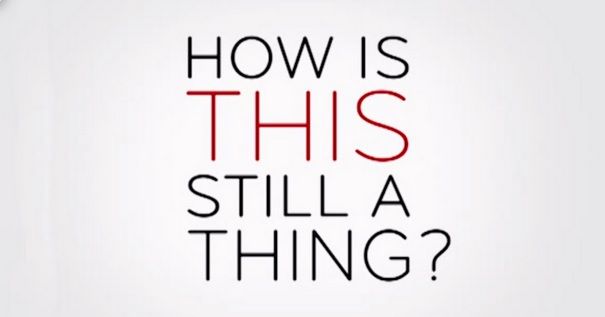 [div style="padding: 20px; background-color: #ffffff; border-radius: 10px; box-shadow: 0px 2px 4px 1px #aaa;"][div style="font-family: arial, helvetica; font-weight: bold; border-bottom: 1px dotted #999; padding-bottom: 8px;"]
[font size="8"]Uber and Lyft

[br] [/font] [br]




We've been discussing our ever-decreasing wages and our ever-increasing corporate greed a lot this week. And for good reason – our bosses are getting richer by the minute, and we're getting poorer by the minute. And as we're working on this week's edition, guess what? America's two biggest ride sharing services – Uber and Lyft are getting ready to file their IPOs. Which means there's some executives that are going to get a whole lot richer. But what will work? What will help the struggling Uber drivers get the upper hand in their negotiations against management? Well there's plenty of solutions out there. But before we get into that, what are they striking for?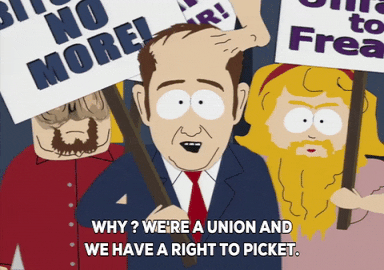 I think the bigger question there is why does this guy have a foot growing out of his head? So Uber and Lyft drivers are striking against our corporate masters because they feel that they're being cheated out of wages on the day that the company stands to make billions. But of course like all good plans, this one was poorly organized and begs the question that there's always two sides to every strike.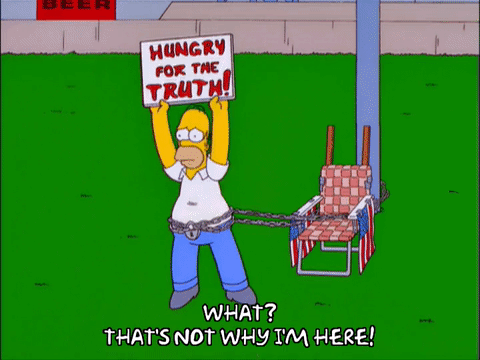 So Uber drivers are unhappy that their company is about to make billions and their execs millions and leave them in the dust. They don't want much – just to be able to, I don't know, make a wage that enables them to afford the ever-increasing rent in this country! But striking will work, fact! You know what won't work? A change in the infrastructure! But really doesn't anyone just walk anymore?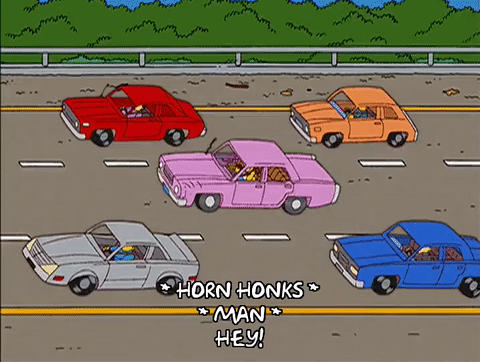 You know doesn't anyone just walk anymore? And there's also these things called "taxis", they were the original ride share service. You summoned them by using this "app" that was called "your hand". It's that thing that you use to control your smart device. We use them for other things, you know! And they would come to you! But guess what? The strikes worked! Well, sort of. The Uber executives were utterly terrified at the fact that their corporate minions were striking. This will work, FACT!!!






[div style="padding: 20px; background-color: #ffffff; border-radius: 10px; box-shadow: 0px 2px 4px 1px #aaa;"][div style="font-family: arial, helvetica; font-weight: bold; border-bottom: 1px dotted #999; padding-bottom: 8px;"]
[font size="8"]People Are Dumb

[br] [/font] [br]

Hit it!



Of course you know by now that people are people, and people are dumb. And I love these stories because they never disappoint. So who is stupid this week? Well I want to start with of course the Sunshine State, and I love this story. Would you put something like "I Eat Ass" on the back of your car or truck? No? Well, keep in mind that this is Florida. And this story does have a happy ending. No, not that kind of happy ending, sir! But this guy not only did that, he got arrested for it! Seriously, we have this thing called "free speech" in this country. Well let's roll it and then we will show the picture of a truck.






Oh come on, I've seen way worse than that! And if you're going to eat ass, well… well I probably shouldn't finish that sentence. Next up – sticking with the Sunshine State, we go to the city of Punta Gorda. OK I have a lot of questions about this one. Who wakes up in the morning and says "I'm going to carry live alligators in my pants?". And second, how does one go about doing that without getting a large chunk of their leg bitten off? Well, that's what happened here, and it is insane.





That's a totally different kind of gator for you! Next up – we go from killer gators to killer fish. Which are piranhas, don't you know? Well maybe don't bring them through customs when you go to the airport, because you will get questioned by the police. And it wasn't just one or two, it was 40! 40 piranhas through LAX customs! They must be some pretty tasty fish!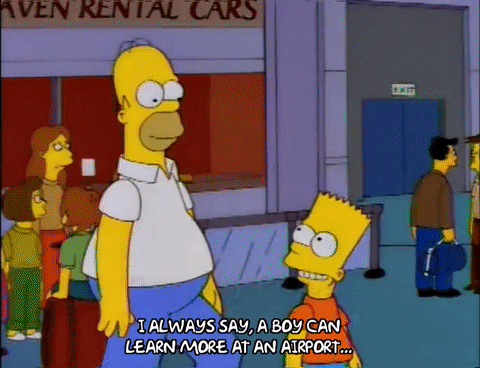 And that is true, I heard a guy on TV say that once. Next up – remember the insane ending of the Kevin Smith flick Clerks II? Where Randal calls in a bestiality party for Dante and all hell breaks loose? Well these guys had a donkey, they also had a horse, a dog, a chicken, a pig and tons of other farm animals, and well, really, don't do this.





Yeah let's… actually hope that never happens. Finally this week for People Are Dumb – we go South Of The Border. Yes, even in Mexico, they are not immune from stupid people. If you're spying on your ex lover, maybe don't go somewhere that you can't escape from. Kind of like the Aztec Tomb from Arrested Development.





That's it this week for:




[div style="padding: 20px; background-color: #ffffff; border-radius: 10px; box-shadow: 0px 2px 4px 1px #aaa;"][div style="font-family: arial, helvetica; font-weight: bold; border-bottom: 1px dotted #999; padding-bottom: 8px;"]
[font size="8"]Stupidest State Contest: Final Four

[br] [/font] [br]

16 states will enter and only one state will be crowned the new Top 10 Conservative Idiots Stupidest State!




We are in the home stretch folks! Last week Wisconsin stunned a very strong Michigan showing with a last minute 3 pointer that sends them into the Final Four! And this week – it's the Final Four! We have all four corners of conservative insanity represented. God, guns, greed, and batshit. Let's introduce our teams! In the Gun Nut Conference – we have Florida! Representing the Family Values Conference – Alabama! Representing the Fiscal Irresponsibility Conference, we have Wisconsin! And last but certainly not least, representing the Batshit Conference – Georgia! Four of these teams will tangle, two will move on to the championship!!! We're live at the home of the USC Trojans, the fabulous Galen Center in downtown Los Angeles for all the action action action! We will have the matchups and the net cutting ceremonies! Who will win? Who will go home? We will find out! Let's get out those brackets!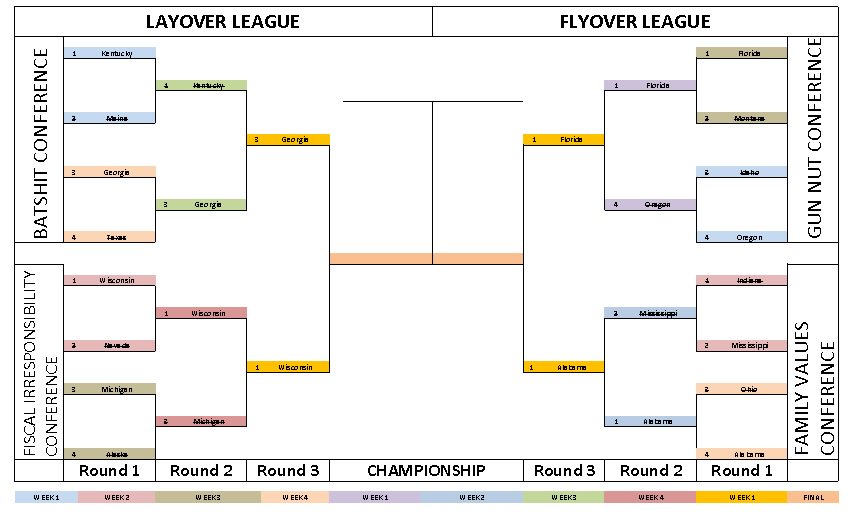 :large

[font size="4"]Wisconsin Vs Georgia[/font]

[font size="4"]Wisconsin[/font]



Last week Wisconsin stunned a strong Michigan to win the Fiscal Irresponsibility conference. This time they're taking on a super strong Georgia who also defeated a long time conference favorite. So this week for the Layover League championship, we're going to focus on something that these two states have in common – jobs. Yes, we all have jobs (hopefully) and those of us who don't have jobs definitely need them to survive. So how are things going on that front in the state known for its' amazing cheese?






Yeah except that might be difficult to do. We've been talking about how Trump is trying to lure Chinese mega manufacturing conglomerate Foxconn to Wisconsin since the tournament started but there's plenty of other jobs available in the Badger State. Except not really especially if you read all the doom and gloom in the media. But would you be surprised at all that Trump is lying about how well the Wisconsin economy is doing? Well we aren't either.






[font size="4"]Georgia[/font]



That guy makes a good point! And just like Wisconsin unseated a long time champion of the conference, Georgia just routed Kentucky to win the Batshit Conference based on stolen elections and anti-abortion insanity. So what have they been up to in the jobs department? Well the good news is that they have experienced a lot of blowback and fallout from the "Heartbeat Bill" that is one of several in the nation, and how is it affecting the Georgia economy? Well there's lots of things that are happening.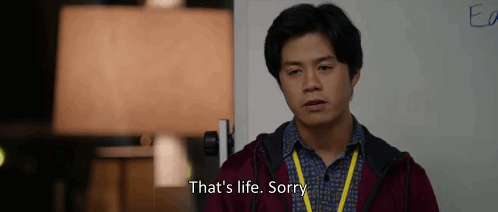 Well yes, true. But since the current motto of the GOP is "go fuck yourself", there's plenty of things that can definitely go wrong, and Georgia's governor Brian Kemp returned the favor by postponing an event in Los Angeles. Which is kind of good because he can definitely get the fuck out. Maybe the Hollywood of the East Coast will finally wake up if it starts hurting them in the pocketbook?



[font size="4"]And The Winner Is…[/font]

Ladies and gentlemen, we have a winner! And it was a no brainer – Wisconsin wins the Layover League championship against Georgia by an overwhelming score of 81 – 70. Wisconsin moves on, Georgia leaves the court defeated. Cut the net guys, you earned it!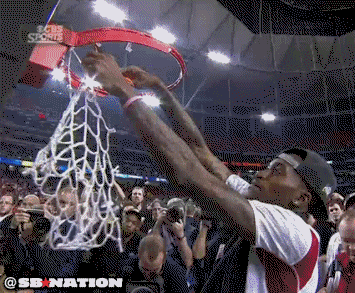 [font size="4"]Florida Vs Alabama[/font]

[font size="4"]Florida[/font]



Ah, Florida. Where would we be without the legendary Florida Man? Well last time the Sunshine State stunned Oregon and absolutely routed them. But they are facing some seriously stiff competition from the Yellowhammer State. And just like we focused on the economy in the last matchup, this time we're going to focus on something the two states have in common: white supremacy. Yes, Florida may be the home of Florida Man, but Alabama is the original home of the Ku Klux Klan! Who will come out on top?






Yeah so that entire thing is really a white supremacist fuck you to states that do allow sanctuary cities, and this whole war on that concept is really a new thing. And by the way we do have to mention that Florida's governor Ron DeSantis is a raging white supremacist. And he just gave one of his primary donors, the NRA, a huge thank you. And expect school shootings to get a whole lot worse.






[font size="4"]Alabama[/font]



Why does Alabama's flag always look like it's about to be rejected from something? I mean it's just a giant red X. Not really that creative. But just like Florida, people think it's all about the children, but in reality they couldn't give less of a shit about children. So we do have to touch on Alabama's extremely controversial abortion ban and it looks like it's going to be a complete shit show.






This is why every single vote matters!! It doesn't matter what position it is for! If it is up for a vote, vote for it. Otherwise we get religious psychopaths in charge who want to tear down the barriers between church and state and we get shit like this as a result. Next week we'll go full in on this subject but for now here's how this can get you in trouble.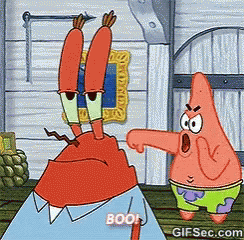 [font size="4"]And The Winner Is…[/font]

Here it is folks, all the marbles. We have less than a minute left to go in the game, score is tied at 93 points a piece. Florida has the ball and passes it to Florida Man… wait, what's he doing? He's getting on that forklift and riding it out to the center… oh my god, he falls off the forklift! Oh the humanity! Florida Man is out, Alabama makes the final shot and wins it 96 – 93! Florida Man does it again! Alabama celebrates on the court and leaves happy! Cut the net guys, you earned it!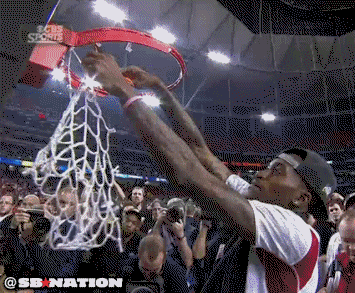 [font size="4"]Next Week:[/font]

Next week it's the grand finale! We are live at the home of the UCLA Bruins, the winningest program in NCAA history, the legendary Pauley Pavilion in Westwood, California at UCLA! Wisconsin. Alabama. One of these two teams will win, the other will go home! We will have the matchups, crown our winner with the net cutting ceremony, the champagne celebration, and of course One Shining Moment! Stay tuned!



[font size="8"]And Now This:[/font]
[font size="8"]Bad Religion[/font]

My next guest is a legendary punk rock band, you can see them August 17th at the Hollywood Palladium, their latest album is called "Age Of Unreason". Playing their song "My Sanity", give it up for the one the only Bad Religion!!!





See you next week!


Credits

Host: Initech
Top 10 Conservative Idiots Recorded In Front Of Live Audience At: UCB Theater Franklin St, Hollywood, CA
Special Thanks To: UCB Theater Management
Holy Shit Gospel Choir: New Life Band, Westwood, CA
Images: All images copyright belongs to respective copyright holders.
Videos: All videos copyright belongs to respective copyright holders
Articles: All article content copyright belongs to respective copyright holders
Writing: Top 10 Writing Department
Graphics: Top 10 Graphics Department
Research: Top 10 Research Department
Lighting & Stage Props: Top 10 Lighting Department
Legal: Top 10 Legal Department
Advertising: Top 10 Advertising Department
HR: Top 10 Human Resources Department
Initech's Wardrobe Provided By: JAB Inc.
Wheel Of Corruption By: Studio 1 Stage Props, Burbank, CA
Greta Van Fleet Appear Courtesy Of: Republic Records
Management: Initech Productions, CCC Management
Follow The Top 10 On Twitter at: @10Idiots
Questions? Comments? Complaints? Hate mail? E-mail The Top 10 at: Top10ConIdiots@gmail.com



Initech Productions: Yes, We Got The Memo


0 replies, 1713 views