Tue Mar 31, 2020, 11:06 AM
Gothmog (91,247 posts)
No, Trump Cannot Move the General Election
Marc Elias is one of the top election law attorneys in the country and was the head of the Clinton Victory Counsel program. Marc has been busy suing to expand voting rights including a couple of lawsuits in Texas
Link to tweet
We are three months into a major presidential election year and in the middle of a global pandemic. Not surprisingly, I am getting a lot of questions — from family, friends, reporters, political consultants, even from Members of Congress — about the impact that all of this may have on our elections. But there is one question that I get asked more than any other: is there any way—at all—that Trump can legally cancel or postpone the November General Election?

The answer is clearly no.

The president has no legal authority to change the date of federal elections — period. And though one court — one time — found that a congressional election, in part of one state, could be postponed by a few weeks, the circumstances under which the court found that was warranted does not apply in 2020 and could never apply to the office of the president.

With respect to congressional elections, the Constitution gives states the power to set the "times, places and manner" of elections, subject to Congress's ultimate authority to "make or alter" state regulations. This means that while states have the power to enact rules around how elections for federal office are run, ultimately Congress can overrule the states. Congress has used this power in a number of ways including requiring states to ensure that military and overseas voters receive mail ballots in time for them to be able to vote.

Most importantly, more than 100 years ago, Congress set, by federal statute, the date on which congressional elections are to be held as the Tuesday following the first Monday in November. Neither the president nor a state can alter or postpone that date and only once has a court done so.

The only time a congressional general election was postponed was in 1982, when a federal district court in Washington, DC struck down two Georgia congressional districts under Section 5 of the Voting Rights Act. With the election nearing, the court postponed the general election to later in November for those districts. Among its reasons, that Section 5 of the VRA, like the Election Day law, was an Act of Congress—and a more recent one. To read the two federal laws in harmony, the court found that the postponement was consistent with federal law, policy, and the U.S. Constitution. Sadly, since that ruling, the Supreme Court struck down the coverage formula that is used for Section 5 preclearance. Thus, even that limited historical exception could not happen today.

With respect to the presidential general election, things are even clearer. The Constitution provides that "the Congress may determine the Time of chusing the Electors, and the Day on which they shall give their votes; which Day shall be the same throughout the United States." In 1845, Congress enacted a statute to exercise its power to set a uniform date for "choosing" electors: "The electors of President and Vice President shall be appointed, in each State, on the Tuesday next after the first Monday in November, in every fourth year succeeding every election of a President and Vice President."

This year that day is November 3: no statute provides authority for postponing or rescheduling the "time of choosing the electors" determined by Congress—that is, for postponing an election past November 3, 2020.
8 replies, 653 views
Replies to this discussion thread
| | | | |
| --- | --- | --- | --- |
| 8 replies | Author | Time | Post |
| No, Trump Cannot Move the General Election (Original post) | Gothmog | Mar 2020 | OP |
| | wryter2000 | Mar 2020 | #1 |
| | PBC_Democrat | Mar 2020 | #2 |
| | Progressive Law | Mar 2020 | #3 |
| | dweller | Mar 2020 | #4 |
| | Steelrolled | Mar 2020 | #5 |
| | Gothmog | Apr 2020 | #6 |
| | 0rganism | Apr 2020 | #7 |
| | Polybius | Apr 2020 | #8 |
---
Response to Gothmog (Original post)
Tue Mar 31, 2020, 11:15 AM
wryter2000 (40,298 posts)
1. Do you suppose this will sink in here?
I've said he'd consider it. He may even pester his staff about it. We know he neither knows anything about our Constitution nor cares. So there's no reason he wouldn't ask. But pulling it off is quite another matter.

I wonder if Barr would have to give him the truth. That could be funny.
---
Response to Gothmog (Original post)
Tue Mar 31, 2020, 11:31 AM
PBC_Democrat (262 posts)
2. Moderators, Please Take Note
and block any further posts on this topic
---
Response to Gothmog (Original post)
Tue Mar 31, 2020, 11:35 AM
Progressive Law (404 posts)
3. "Cannot" and "will not" are two very different things.
---
Response to Gothmog (Original post)
Tue Mar 31, 2020, 11:45 AM
dweller (17,880 posts)
4. Pin This Post
---
Response to Gothmog (Original post)
Tue Mar 31, 2020, 12:03 PM
Steelrolled (1,362 posts)
5. Who comes up with this stupid stuff?
An ever worse version of "what will happen if Bush/Obama/Trump refuses to leave the oval office"?

---
Response to Gothmog (Original post)
Wed Apr 1, 2020, 01:07 PM
Gothmog (91,247 posts)
6. trump cannot delay electiom
---
Response to Gothmog (Original post)
Wed Apr 1, 2020, 01:18 PM
0rganism (23,332 posts)
7. mmhmm, please tell me more about all the things "Trump can't do"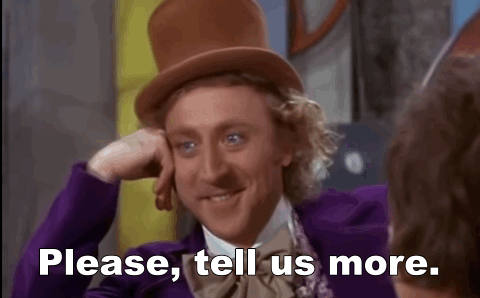 on topic, i notice Trump doesn't even need to cancel or postpone the election if he can (literally and/or figuratively) cripple the turnout
---
Response to Gothmog (Original post)
Wed Apr 1, 2020, 01:52 PM
Polybius (5,788 posts)
8. Did anyone suggest in 1864 that it should be postponed?
I'm actually surprised that one took place.