Tue May 12, 2020, 06:51 PM
Celerity (17,416 posts)
This Virtual Graduation Ceremony Got Zoom-Bombed With A Racist Attack
Other online gatherings of college students have been disrupted by messages of hate during the coronavirus outbreak.
https://nowthisnews.com/news/oklahoma-city-university-zoom-graduation-hacked-by-racist-message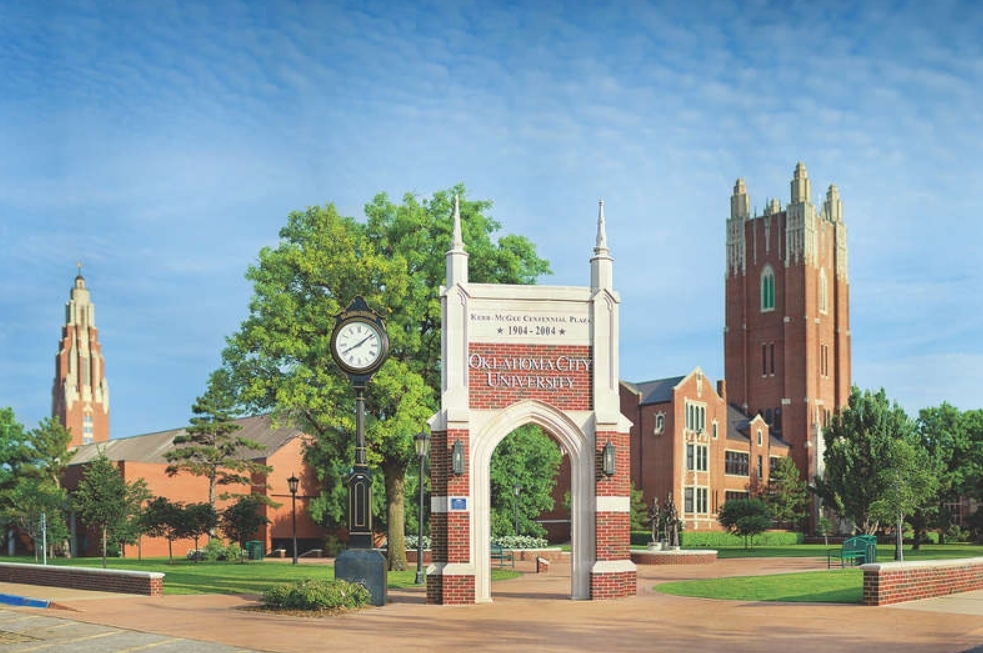 As graduates' names scrolled across the screen during a virtual graduation ceremony, a hacker's racist message disrupted their moment of recognition. The Oklahoma City University ceremony on Saturday was one of many across the country that have shifted to an online format, so students who are achieving a milestone can still celebrate during a deadly virus outbreak that has forced millions of people to stay inside.
The OCU ceremony drew 650 digital attendees and was upended by a message containing a racial slur and a swastika, according to multiple reports. On Sunday, a small group gathered outside of the university to post signs of encouragement with messages like "Love Not Hate."
https://www.facebook.com/devaunjue.williams/posts/3034713719955848
"My grandma, my mom saw it, and they were really heartbroken," OCU graduate Leondre Lattimore told local news outlet KOCO. "All we saw was the n-word and a swastika." Devaunjue "Jay" Williams, a Black student who led a prayer during the ceremony shortly before the hacking, posted a tearful Facebook video on Saturday responding to the incident. In both presentations, he appeared in front of a rainbow "Coexist" flag — the last visual the class saw before the attack. In his video after the ceremony, he said he learned about how to coexist during his time in school.
"We'll heal. We'll overcome. We'll continue to fight for justice," Williams said. "People are gonna be mad. People are gonna be upset, for whatever reason. Our people are going to continue to prosper. We're going to continue to do good things." He added: "If you hate us just because of the way we look, that's on you, not on us."
snip
1 replies, 530 views
Replies to this discussion thread
| | | | |
| --- | --- | --- | --- |
| 1 replies | Author | Time | Post |
| This Virtual Graduation Ceremony Got Zoom-Bombed With A Racist Attack (Original post) | Celerity | May 2020 | OP |
| | ProfessorGAC | May 2020 | #1 |
---
Response to Celerity (Original post)
Tue May 12, 2020, 06:56 PM
ProfessorGAC (46,918 posts)
1. A Punk Move
Don't hide behind a hack, you racist cowards!
Show your faces so we know who to loathe!