Sun May 17, 2020, 04:08 PM
SleeplessinSoCal (6,262 posts)
9 replies, 814 views
Replies to this discussion thread
| | | | |
| --- | --- | --- | --- |
| 9 replies | Author | Time | Post |
| Looking for a meme to respond to a rightwinger going after my Congressman on Twitter. (Original post) | SleeplessinSoCal | May 2020 | OP |
| | ProfessorGAC | May 2020 | #1 |
| | Hortensis | May 2020 | #2 |
| | SleeplessinSoCal | May 2020 | #3 |
| | Hortensis | May 2020 | #5 |
| | Wounded Bear | May 2020 | #4 |
| | Hortensis | May 2020 | #6 |
| | SleeplessinSoCal | May 2020 | #7 |
| | Hortensis | May 2020 | #8 |
| | SleeplessinSoCal | May 2020 | #9 |
---
Response to SleeplessinSoCal (Original post)
Sun May 17, 2020, 04:19 PM
ProfessorGAC (46,941 posts)
1. I Don't Disagree
We have better ideas, but still haven't become good at selling them, absent a highly charismatic messenger.
41, 43, PINO. That's not charisma. That's bravado or folksiness. But it sells.
The "talking policy" & "we go high" hasn't worked.
Time to appeal to emotional responses.
To borrow from "Men In Black". The person is smart, but people are stupid!
---
Response to SleeplessinSoCal (Original post)
Sun May 17, 2020, 04:49 PM
Hortensis (43,920 posts)
2. Check George Lakoff's advice for language Democrats can use,
as ProfessorGAC says, to appeal more directly to emotional reactions with truth without having the advantage the Republicans do of employing enraging lies.
A huge advantage propagandists have in appealing to conservatives is that their brains process information through their emotional center for reaction before sending it on for cognitive analysis. Liberals "think" first, evaluating new input on its own and against their funds of knowledge, more likely to identify and be repelled by lies, before sending the results on for emotional reaction.
That's the way it is (and thank goodness for liberals!), but Lakoff has some big tips for working with the "disadvantages" of communicating with relatively intelligent and truth-oriented voters. He's written books on it but is also contributing through social media.
First we need to understand what they're doing:
Link to tweet
Link to tweet
NBC needs this reminder:
Link to tweet
This goes for ANY political argument, here, on the phone, on other social media:
Link to tweet
Lakoff retweet of Steve Schmidt example of
truth
that punches to the gut on both left and right. Note the punch words "sick," "poorer," "weak," "divided":
Link to tweet
SIGN UP: Btw, a huge part of our failure is that most Democrats feel our principles and values but can't articulate them. The preamble to the Declaration of Independence is a good place to start. In 250 years we haven't changed from,
"We hold these truths to be self-evident, that all men are created equal, that they are endowed by their Creator with certain unalienable Rights, that among these are Life, Liberty and the pursuit of Happiness.--That to secure these rights, Governments are instituted among Men, deriving their just powers from the consent of the governed,..."
That's because these principles resonate with both the liberal gut and the liberal intellect deep seated in Age of Reason/Enlightenment humanist-based ideology. Conservatives do not have a similar intellectual foundation for an ideology; instead they have gut reactions originating from fear of change and what is different that are easily manipulated to turn them against not just us but themselves
Link to tweet
---
Response to Hortensis (Reply #2)
Sun May 17, 2020, 05:22 PM
SleeplessinSoCal (6,262 posts)
3. Back around 2004 Lakoff videos were featured at out Dem club meetings.
For all his writings, I've seen zero results. Lakoff drives me nuts. And he misses the big point of it all. We don't want to be bogged down in details. You have to be a grad student to do the work he wants you to do. Are there grad students doing that? Is there a library or source to collect their Lakeoff efforts?
Right wing messages are usually, simple (redundant), hateful, and divisive. On top of being lies.
I guess i answered my own question. Either post a mirror or just this....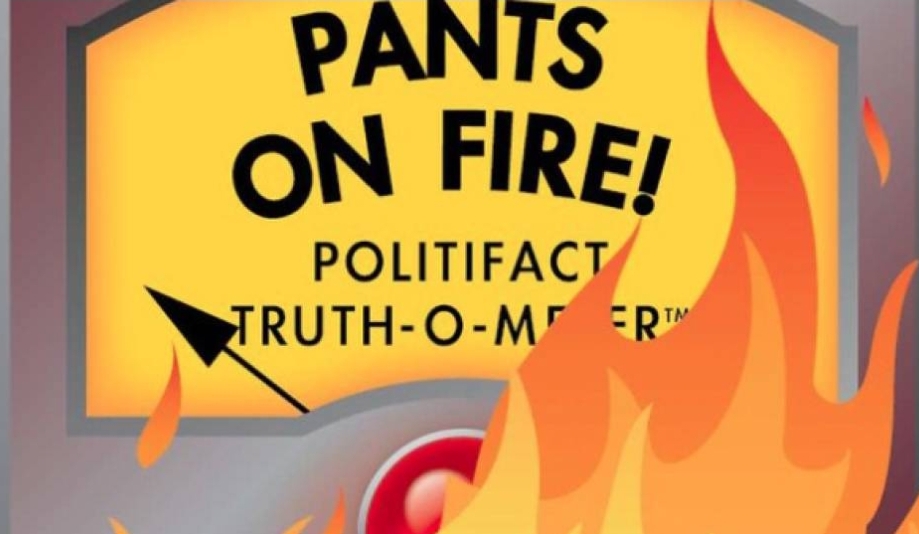 ---
Response to SleeplessinSoCal (Reply #3)
Sun May 17, 2020, 05:35 PM
Hortensis (43,920 posts)
5. I don't remember even most of his tips, and his "nurturing parent"
description of liberal ideology irritates me. But there's great value in his studies nevertheless, and even taking ONE tip home and practicing it advances discourse.
I owe the OP for seeing the free book club discussion starting tomorrow. I signed up even though I only have the original book in our home in another state. So thanks, Sleepless.
---
Response to SleeplessinSoCal (Original post)
Sun May 17, 2020, 05:25 PM
Wounded Bear (43,151 posts)
4. Good luck with that...
they have an endless supply of RW memes just a click away.
We have a couple of RWers on another board I frequent. They always follow something I post with 10-15 stupid RW memes, usually spouting RW bullshit from the fever swamp attacking Hillary or Obama, or spouting how fucking heroic Trump is.
I have at least one of them on ignore, but it still leaves me scrolling down past a dozen or more blank posts.
---
Response to Wounded Bear (Reply #4)
Sun May 17, 2020, 05:58 PM
Hortensis (43,920 posts)
6. Okay. We just need one or two.
Surely remembering just one meme and one technique, like the one Lakoff just retweeted: Start with the truth, never begin by repeating the lie being refuted, wouldn't be too much to learn.

We can do it even if Fox isn't feeding us phrases to dutifully regurgitate. Surely you have a truth to hit? Maybe the ones Steve Schmidt, himself conservative, uses for gut punches. Strong conservatives are always sure enemies will destroy them if they don't destroy them first. It's great weakness and big threat. Even nice ones regretfully tend to believe we eventually will have no choice but to nuke millions to protect ourselves, and the not-so-nice ones are angry and afraid because we haven't already done it.

Pointing out how weak we've become nationally, that we no longer lead the world, that allies have formed new alliances without us, goes straight to the gut. They will rally to deny, but just keep hitting them with the latest realities in followup punches.
---
Response to Hortensis (Reply #6)
Sun May 17, 2020, 08:20 PM
SleeplessinSoCal (6,262 posts)
7. thanks for your input. truly appreciated
Not repeating the lie is something I can retain. Though I think I'd figured one that out.
Common lies: (in SoCal)
Illegal "aliens" getting handouts by Dems
Truth: Republicans wealthy donors get billions that never trickles down.
Libertarian strain: our rights are stripped by Dems.
Truth: Republicans don't care about the health or welfare of the common people.
The Constitution:
The Preamble states that an overriding purpose of the U.S. Constitution is to "promote the general welfare," indicating that issues such as poverty, housing, food and other economic and social welfare issues facing the citizenry were of central concern to the framers.
That means health care, gun laws, a good education and a living wage.
How does that become a meme?
---
Response to SleeplessinSoCal (Reply #7)
Mon May 18, 2020, 08:01 AM
Hortensis (43,920 posts)
8. :) Oh, yeah. We're originally from California and still
are at heart. How about the ridiculous lie that Democrats want "open borders"?
Someone just pushed that one at me the other day as fact. I laughed and reminisced about questioning at checkpoints and hours we spent in lines returning to the U.S. at busy times, the people hawking goods along the lines of waiting vehicles (I still have a favorite concrete planter with a cow on it), the time we got unlucky coming back from a vacation and our camper was sent to the side and searched top to bottom. The expectation that it will always be that way. The reality that close to $2 billion in commerce crosses our southern border every day.
Boy, you called it on the general welfare clause. Right now the meme we need is that we're not going to let greedy wealthy conservatives take Social Security, Medicare, and the ACA away from us. Talk about a uniter, even if for some it's a lot more about me and mine than everyone. I don't know any Republicans who'd vote to eliminate them. They want
more
and were promised it. Trump campaigned on creating a bigger and better healthcare system than the ACA for much less cost, while Democrats promised to complete universal healthcare under the ACA and Sanders promised a new program of more for less like Trump.
But the constitutionality of all federal programs serving the people's needs is in grave danger. The courts are being packed with political agents to force what the electorate won't allow. They intend to reverse the frail New Deal-era interpretation of the general welfare clause all the social programs that serve the people is based on.
I've registered to listen in on the first of that book club sessions tonight out of curiosity, so thanks again for causing me to stumble on it.
---
Response to Hortensis (Reply #8)
Mon May 18, 2020, 12:34 PM
SleeplessinSoCal (6,262 posts)
9. glad to be of service.
There is an opportunity to expose the "Freedom" people. (Freedumb?) They are selfish to a fault that endangers and acutely kills thousands of people. Promoting the general welfare comes before the blasted 2nd amendment in the Constitution.
Denying a living wage in a nation abused by billionaires ought to be debated. Certainly gun laws, catastrophic climate change and social distancing need to be looked at anew.
HHS Chief Alex Azar: Defying Social Distancing Guidelines Part Of American 'Freedom'
https://www.huffpost.com/entry/alex-azar-social-distancing-freedom_n_5ec15be2c5b617598bfd480e