Fri Nov 20, 2020, 04:49 AM
muriel_volestrangler (94,784 posts)
Great, We're at the '8kun's Admin Is an Election Security Expert' Stage of This Bullshit
Case in point: On Wednesday, Trump tweeted out a clip from the One America News Network interviewing a supposed "cyber analyst" discussing flaws in procedures by election supplier Dominion Voting Systems, which OANN cited as evidence the vote was definitely stolen from Trump. Just one problem, though. The "cyber analyst" was Ron Watkins, an administrator on far-right site 8kun, and son of its owner, Philippines-based pig farmer Jim Watkins.
Link to tweet
8kun is a rebranded version of 8chan, an imageboard that became one of the key nodes of white supremacists and was driven offline in August 2019 after three mass shooters uploaded manifestos to the site before going on killing sprees. It's also the last refuge of QAnon, a sprawling movement of far-right whackos that believes Democrats, Hollywood, and federal agencies are under the control of a secret cabal of child-raping, cannibalistic Satanists. QAnon is directed by "Q," a huckster posing on 8kun/8chan as a military or intelligence official helping Trump lead a war against the shadow pedophiles. The Watkinses themselves are suspected to be Q, or at least operating with full knowledge of who it is and profiting from the hoax. (They deny this.)
In October, Mother Jones reported that Jim Watkins' company, N.T. Technology, appears to have operated a network of sites with domain names "explicitly related to pedophilia"—and that metadata from these sites appeared to indicate they were used to host child pornography. After the Nov. 3 elections sent QAnon into a depressive tailspin, Q hasn't posted, and Ron Watkins has claimed to be "resigning as admin of 8kun effective immediately" to focus on woodworking.
...
"His 'departure' from 8kun is highly suspect and possibly just a PR move more than anything else," Feeld added. "It allows him more freedom as a right-wing operative, specifically around the various voter fraud conspiracy theories. It has been astonishing to watch his messaging garner so much support at [OANN] and by Trump himself. He's also in contact with [Republican members of the House] Kelli Townsend and Jim Jordan, by all appearances."
https://gizmodo.com/great-were-at-the-8kuns-admin-is-an-election-security-1845719735
3 replies, 1867 views
Replies to this discussion thread
| | | | |
| --- | --- | --- | --- |
| 3 replies | Author | Time | Post |
| Great, We're at the '8kun's Admin Is an Election Security Expert' Stage of This Bullshit (Original post) | muriel_volestrangler | Nov 20 | OP |
| | OneBro | Nov 20 | #1 |
| | IronLionZion | Nov 20 | #2 |
| | ancianita | Nov 20 | #3 |
---
Response to muriel_volestrangler (Original post)
Fri Nov 20, 2020, 07:34 AM
OneBro (857 posts)
1. OAN is like Fox on meth.
The comments below the OAN YouTube video suggests the MAGA are firmly entrenched in the land of Thatsjustafact.
---
Response to muriel_volestrangler (Original post)
Fri Nov 20, 2020, 02:12 PM
IronLionZion (31,676 posts)
2. Ron also outed his Dad Jim as Q
---
Response to muriel_volestrangler (Original post)
Fri Nov 20, 2020, 04:04 PM
ancianita (20,022 posts)
3. LOL 8kun is the new 8chan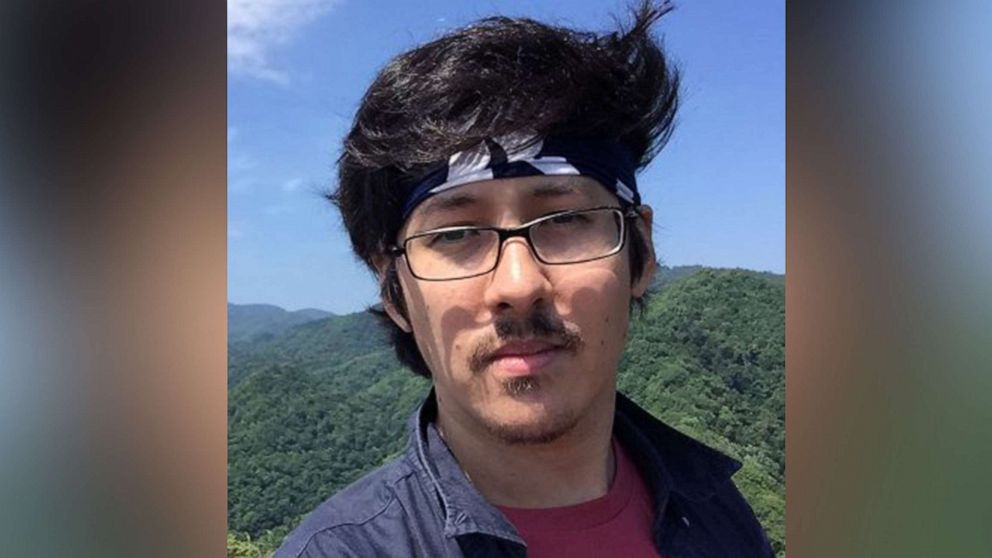 Ron Watkins is the administrator of 8chan and its successor, 8kun, along with his father, Jim Watkins.