Thu Jan 14, 2021, 01:41 AM
yuiyoshida (33,885 posts)
Jobless, Selling Nudes Online and Still Struggling
Link to tweet
Savannah Benavidez stopped working at her job as a medical biller in June to take care of her 2-year-old son after his day care shut down. Needing a way to pay her bills, she created an account on OnlyFans — a social media platform where users sell original content to monthly subscribers — and started posting photos of herself nude or in lingerie.
Ms. Benavidez, 23, has made $64,000 since July, enough not just to take care of her own bills, but to help family and friends with rent and car payments.
"It's more money than I have ever made in any job," she said. "I have more money than I know what to do with."
Lexi Eixenberger was hoping for a similar windfall when she started an OnlyFans account in November. A restaurant worker in Billings, Mont., Ms. Eixenberger, 22, has been laid off three times during the pandemic and was so in need of cash by October that she had to drop out of dental hygiene school. After donating plasma and doing odd jobs, she still didn't have enough to pay her bills, so at the suggestion of some friends, she turned to OnlyFans. She has made only about $500 so far.
OnlyFans, founded in 2016 and based in Britain, has boomed in popularity during the pandemic. As of December, it had more than 90 million users and more than one million content creators, up from 120,000 in 2019. The company declined to comment for this article.
more...
https://www.nytimes.com/2021/01/13/business/onlyfans-pandemic-users.html?smtyp=cur&smid=tw-nytimes
3 replies, 1259 views
Replies to this discussion thread
| | | | |
| --- | --- | --- | --- |
| 3 replies | Author | Time | Post |
| Jobless, Selling Nudes Online and Still Struggling (Original post) | yuiyoshida | Jan 14 | OP |
| | Celerity | Jan 14 | #1 |
| | Enterstageleft | Jan 14 | #2 |
| | torius | Jan 14 | #3 |
---
Response to yuiyoshida (Original post)
Thu Jan 14, 2021, 01:59 AM
Celerity (16,503 posts)
1. Female Mechanic Fired After Boss Finds Employees Streaming Her OnlyFans at Work
https://www.distractify.com/p/kirsten-vaughn-mechanic-onlyfans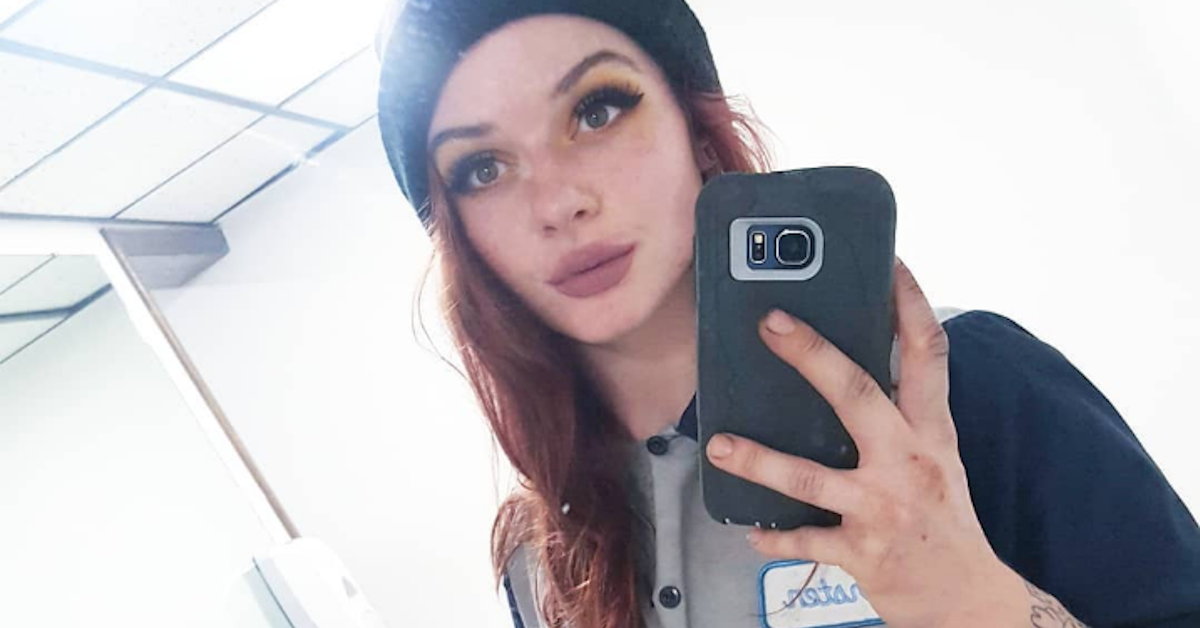 Kirsten Vaughn, 24, was well on her way to becoming the first master technician at the Fort Wayne, Ind., Honda dealership she worked at.
Then coworkers discovered her side hustle: an OnlyFans account where she streamed personalized adult content to paying customers. She had alluded to her OF account in one of her Instagram stories, and once coworkers discovered it, they began streaming her videos while at work.
That's when the harassment started.
Kirsten's work colleagues would not only constantly bring up her OnlyFans account while on the clock, but they soon began making lewd comments so frequently, that her bosses began to take notice. Once they looked into the matter, Kirsten says that management didn't reprimand the other employees, but instead "blamed" Kirsten for creating an OnlyFans.
"I had a coworker come up to me and ... he was telling me how the salesmen were all huddled up in a group, and that he had come up to the group and they were on an OnlyFans page. And he said that he didn't know it was me until they passed by a picture of my face and he said, 'I've seen a lot of you,'" Kristen told BuzzFeed. She said two employees were especially fixated on her OnlyFans account.
snip
---
Response to yuiyoshida (Original post)
Thu Jan 14, 2021, 02:07 AM
Enterstageleft (1,179 posts)
2. but, but...we're the greatest country in the world...
according to the rePugs.
But...but... we can't afford $2,000/month to support women & children.
I FUCKING HATE REPUBLICANS!!!!!
---
Response to yuiyoshida (Original post)
Thu Jan 14, 2021, 02:32 AM
torius (1,417 posts)
3. A ray of hope for Melania ...
I'm sure Trumpers would gladly pay a dollar for her shots. She's going to have a lot of bills to pay with her broke-ass hubby.