Sat Oct 29, 2022, 07:57 AM
Tomconroy (7,104 posts)
7 replies, 3328 views
Replies to this discussion thread
| | | | |
| --- | --- | --- | --- |
| 7 replies | Author | Time | Post |
| Fog of War over Sevastopol Crimea today. Someone was smoking. (Original post) | Tomconroy | Oct 2022 | OP |
| | Lovie777 | Oct 2022 | #1 |
| | Botany | Oct 2022 | #2 |
| | niyad | Oct 2022 | #3 |
| | jaxexpat | Oct 2022 | #4 |
| | BootinUp | Oct 2022 | #5 |
| | 2naSalit | Oct 2022 | #6 |
| | BootinUp | Oct 2022 | #7 |
---
Response to Tomconroy (Original post)
Sat Oct 29, 2022, 08:28 AM
Lovie777 (9,866 posts)
1. UA striking enemy weaponry .....
Russia striking Ukrainian citizens.
---
Response to Tomconroy (Original post)
Sat Oct 29, 2022, 08:30 AM
Botany (69,321 posts)
2. Good after reading and seeing the reports of Russian atrocities through out Ukriane the Russians ...
... troops there need to be wiped from the face of the earth. They can either surrender or kill their
senior officers who are still loyal to Putin or die. That goes for the Russian Navy too.*
I think all of Crimea is now in range of Ukrainian drones and missiles and some of their long range
artillery can hit deep into Russian occupied Kherson too. I hope we can get the Ukrainians some top
notch fighter jets too.
* The Russians launched multiple rocket attacks on Mariupol from their ships in the black sea.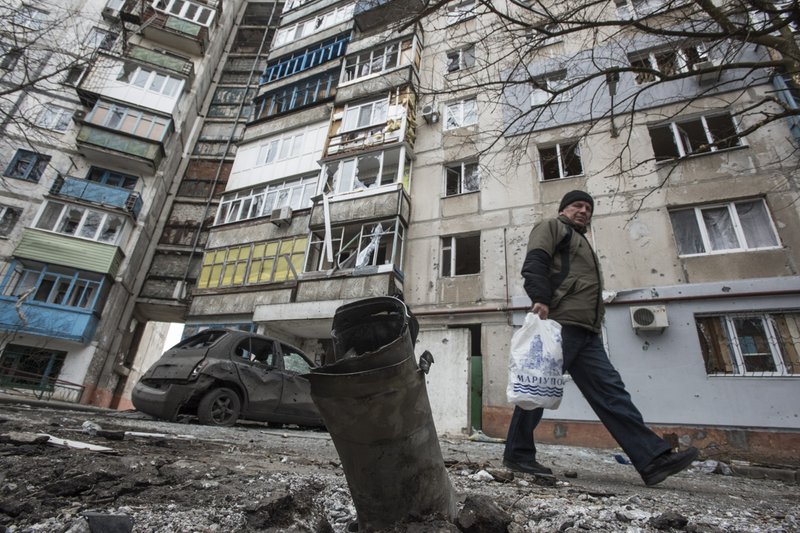 Update from Russians shits
Russia blames Ukraine and UK for 'massive' Sevastopol drone attack
Earlier, Razvojaev said the Russian navy had repelled a drone attack, saying no facilities had been hit and the situation was under control. All the drones involved in the attack had been "shot down", Razvojaev added on Telegram.
"Moscow said the Russian ships were involved in protecting convoys exporting Ukrainian grain."
https://www.euronews.com/2022/10/29/ukraine-war-massive-sevastopol-drone-attack-russia-on-nuclear-threshold-clocks-controversy
---
Response to Tomconroy (Original post)
Sat Oct 29, 2022, 08:37 AM
niyad (105,681 posts)
3. Slava Ukraini! Thank you.
---
Response to Tomconroy (Original post)
Sat Oct 29, 2022, 10:10 AM
jaxexpat (5,985 posts)
4. When I was farming it was our custom....
to fire a round or two at the combine operator as we drove off the field in our grain trucks. It was all good fun and encouraged the camaraderie required for a stressful battlefield harvest. I suspect the Russian warships are much the same as they fire upon the people who produced the grain they're escorting. It's all just good fun, complete with a touch of Russian humor.
---
Response to Tomconroy (Original post)
Sat Oct 29, 2022, 10:41 AM
BootinUp (44,968 posts)
5. More video. Glory to Ukraine
---
Response to Tomconroy (Original post)
Sat Oct 29, 2022, 10:41 AM
2naSalit (79,110 posts)
6. K&R
---
Response to Tomconroy (Original post)
Sat Oct 29, 2022, 10:46 AM
BootinUp (44,968 posts)
7. drone and frigate identified