Thu Jan 19, 2012, 02:06 PM
G_j (40,207 posts)
United States Congress: A Graveyard for Democracy and Justice
http://www.commondreams.org/view/2012/01/19
Published on Thursday, January 19, 2012 by Common Dreams
United States Congress: A Graveyard for Democracy and Justice
by Ralph Nader
The editor of The Hill, a newspaper exclusively covering Congress, said that Congress was not going to do very much in 2012, except for "the big bill" which is extending the payroll tax cut and unemployment compensation, which expire in late February. That two month extension will likely reignite the fight between Democrats and Republicans that flared last month.
In 2012, Congress, the editor implied, would be busy electioneering. That is, the Senators and Representatives will be busy raising money from commercial interests so they can keep their jobs. There won't be much time to change anything about misallocated public budgets, unfair tax rules, undeclared costly wars, and job-depleting trade policies that, if fixed, would increase employment and public investment.
So this year, Congress will spend well over $3 billion on its own expenses to do nothing of significance other than shift more debt to individual taxpayers by depleting the social security payroll tax by over $100 billion so both parties can say they enacted a tax cut! That is what the Democrats in Congress and the President call a significant accomplishment.
Will someone call a psychiatrist? This is a Congress that is beyond dysfunctional. It is an obstacle to progress in America, a graveyard for both democracy and justice. No wonder a new Washington Post-ABC news poll found an all time high of 84 percent of Americans disapprove of the job Congress is doing.
..more..
3 replies, 2694 views
Replies to this discussion thread
| | | | |
| --- | --- | --- | --- |
| 3 replies | Author | Time | Post |
| United States Congress: A Graveyard for Democracy and Justice (Original post) | G_j | Jan 2012 | OP |
| | BlueCaliDem | Jan 2012 | #1 |
| | G_j | Jan 2012 | #3 |
| | Luminous Animal | Jan 2012 | #2 |
---
Response to G_j (Original post)
Thu Jan 19, 2012, 02:48 PM
BlueCaliDem (15,434 posts)
1. Nader is Mister Sunshine
He reminds me of Badluck Schleprock.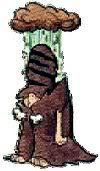 ---
Response to BlueCaliDem (Reply #1)
Fri Jan 20, 2012, 01:03 AM
G_j (40,207 posts)
3. lol
actually, I've heard grimmer
accessments...
---
Response to G_j (Original post)
Thu Jan 19, 2012, 03:11 PM
Luminous Animal (27,310 posts)
2. Kick...
And if I were 20 years older or he was 20 years younger, I'd fuck Nader.