Mon Jun 10, 2013, 02:14 PM
SummerSnow (12,608 posts)
Glenn Beck Calls Michelle Obama A 'Monster,' 'Lady Macbeth' After Heckler Confrontation
A controversial conservative talk show host openly criticized first lady Michelle Obama during his radio program Thursday.
Glenn Beck, founder of The Blaze, broached the subject during an aside about Obama's recent confrontation with lesbian, gay, bisexual and transgender (LGBT) activist Ellen Sturtz.
"She snaps," Beck said. "She walks away from the microphone, pretty much to confront the person, you know just like, 'bring it on.' And she says, you can barely hear her, you either talk and I leave, or I talk."
While this is a fairly accurate description of the exchange between Sturtz and Obama, the thing that really stuck with Beck was the way Obama was able to transition quickly back to the podium.
"She just went right back into the speech," Beck said. "So this woman's a monster. She is Lady Macbeth. She is a frightening woman."
A post referencing Beck's discussion also referred to Obama's "arrogance" as "shocking."
Throughout the years, Beck has made it clear he is not a fan of the first lady.
In July of 2010, Beck went on Fox program "The O'Reilly Factor" and poked fun at the outfit Obama wore during a tour of an oil spill in Florida. Beck compared the outfit to the much derided 17th century French monarch Marie Antoinette.
"Who pulls this dress out of the closet and is like, 'you know, I think I'm going to do a tour of the oil spill?'" Beck asked host Bill O'Reilly.
A few months later, in September of 2010, Beck derided Obama's campaign against obesity during a conservative political rally in Chicago.
"Get away from my french fries, Mrs. Obama," Beck said. "First politician that comes up to me with a carrot stick, I've got a place for it. And it's not in my tummy."
-----------------------------------------------------------------------
http://www.huffingtonpost.com/2013/06/07/glenn-beck-michelle-obama-monster_n_3403913.html?ir=Media
6 replies, 1219 views
Replies to this discussion thread
| | | | |
| --- | --- | --- | --- |
| 6 replies | Author | Time | Post |
| Glenn Beck Calls Michelle Obama A 'Monster,' 'Lady Macbeth' After Heckler Confrontation (Original post) | SummerSnow | Jun 2013 | OP |
| | janlyn | Jun 2013 | #1 |
| | lpbk2713 | Jun 2013 | #2 |
| | geek tragedy | Jun 2013 | #3 |
| | ZRT2209 | Jun 2013 | #4 |
| | Rosa Luxemburg | Jun 2013 | #5 |
| | Cha | Jun 2013 | #6 |
---
Response to SummerSnow (Original post)
Mon Jun 10, 2013, 02:19 PM
janlyn (735 posts)
1. I wonder if he realized
that by condemning the first lady , he was in a sense defending a member of the lgbt community!! He must not have, otherwise the big story would be Glenn Beck's head explodes mysteriously!!
---
Response to SummerSnow (Original post)
Mon Jun 10, 2013, 02:22 PM
lpbk2713 (40,015 posts)
2. BecKKK doesn't see the problem with his analogy.
His mentally deficient mouth breathing audience has no idea in hell who Lady Macbeth might be.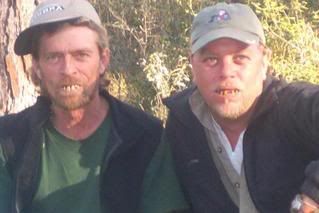 ---
---
Response to SummerSnow (Original post)
Fri Jun 14, 2013, 12:09 AM
ZRT2209 (1,357 posts)
4. .
---
Response to SummerSnow (Original post)
Fri Jun 14, 2013, 12:10 AM
Rosa Luxemburg (28,627 posts)
5. he is disrespectful
---
Response to SummerSnow (Original post)
Fri Jun 14, 2013, 12:35 AM
Cha (271,101 posts)
6. Yeah, so glennie better watch his chicken
wimpass. Who's the fucking freaking monster.