Sun Jun 12, 2016, 12:21 AM
Little Tich (6,171 posts)
The cat guardians of Singapore
Source:
BBC
Every city has its strays, but here in Singapore, they are little different. Not scrawny and vaguely whiffy, but glossy and groomed and known affectionately as "community cats".
By day, they are fed and watered by a small army of dedicated volunteer feeders - office workers heading home, hipsters heading out, ageing "aunties and uncles".
But at night, a hardcore of cat-lovers take to the streets.
---
Their anxiety for the cats is very real, and fuelled by a spate of mysterious deaths of community cats in Yishun earlier this year.
For weeks, Singaporean media was full of stories documenting the latest gruesome discovery.
Animals were found with broken limbs, drowned in ponds, with severe internal injuries and in one case, with an eye gouged out. In some cases, there was no doubting a deliberate act of violence.
In total, 39 cats were reported dead within a few months.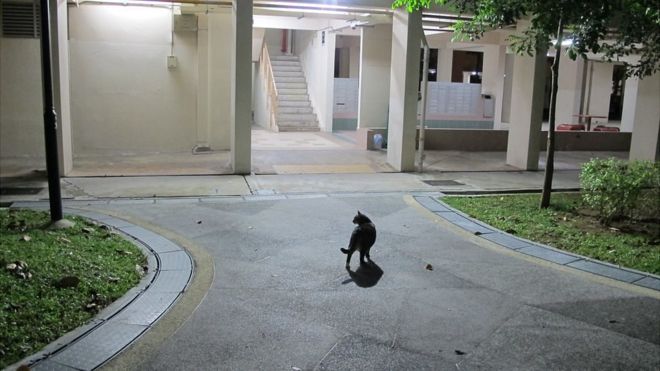 There are an estimated 600 "community cats" roaming the housing estates of Yishun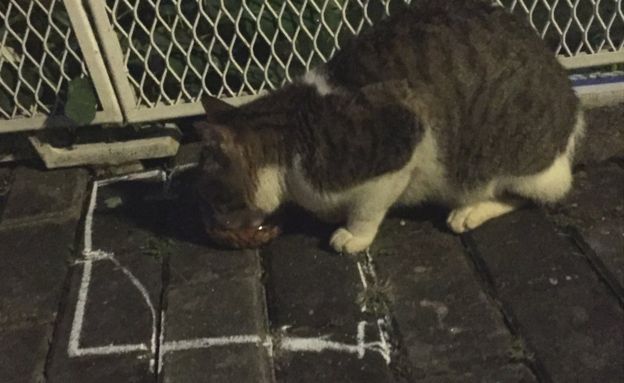 Dedicated carefully maintained feeding spots can be found all over Singapore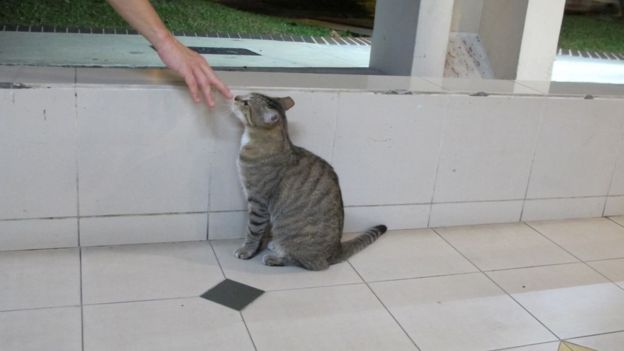 Their ease around humans makes the cats an easy target for potential assailants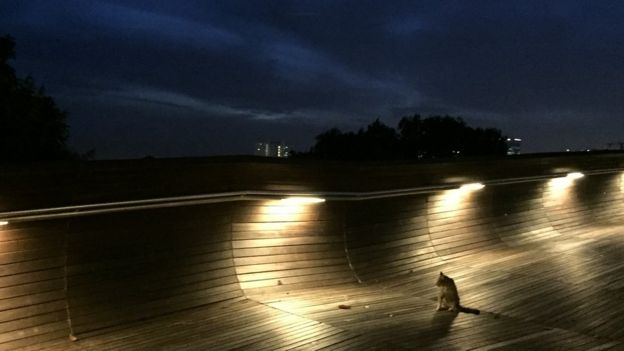 It's almost impossible not to spot a community cat while out at night in Singapore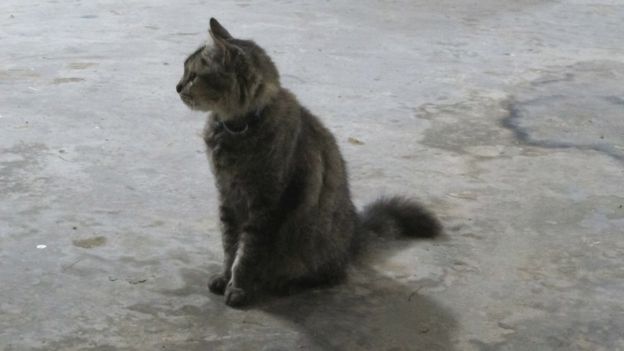 Bushy's colour and shiny coat indicate she may at one time have been a family pet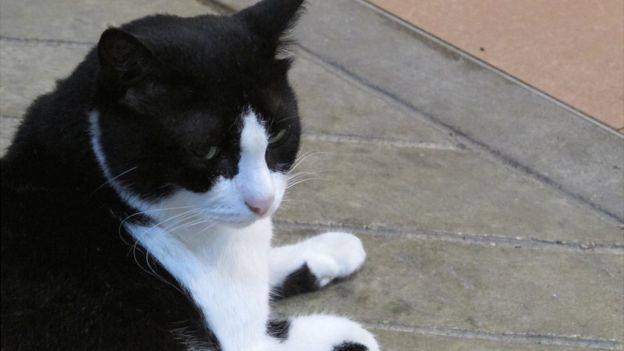 Healthy and relaxed, Cowli's trust of people is a concern for the volunteers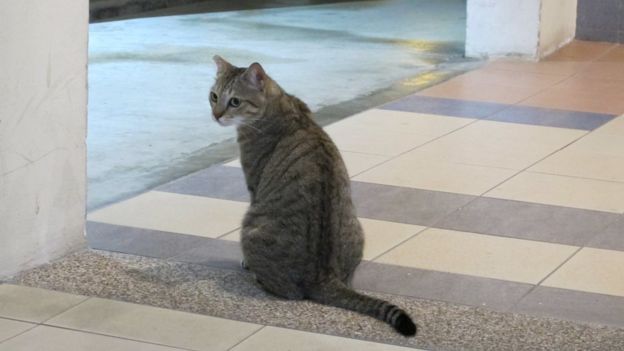 The volunteers hope Little Mulan's slight reservation around humans will help protect her from a potential attacker
Read more:
http://www.bbc.com/news/world-asia-35369688
STOMP: Hunt for the Yishun Cat Killer
Yishun has been plagued by a series of cat deaths recently. At least 26 felines have been found dead or seriously injured since September 2015. Two men were arrested on Dec 29 and Jan 23 in connection to the deaths. However, the saga appears to be far from over. Join Stomp on the prowl for the Yishun Cat Killer. You can submit clues or reports of anything suspicious, or go on a patrol and report what you see by sending an email to stomp@stomp.com.sg. Together, let's do our part to end these senseless killings.
(Graphic images)
Read more:
http://www.stomp.com.sg/Huntfortheyishuncatkiller/
5 replies, 1154 views
Replies to this discussion thread
| | | | |
| --- | --- | --- | --- |
| 5 replies | Author | Time | Post |
| The cat guardians of Singapore (Original post) | Little Tich | Jun 2016 | OP |
| | Heidi | Jun 2016 | #1 |
| | Liberal_in_LA | Jun 2016 | #2 |
| | Chakab | Jun 2016 | #3 |
| | brer cat | Jun 2016 | #4 |
| | Dalai_1 | Jun 2016 | #5 |
---
Response to Little Tich (Original post)
Sun Jun 12, 2016, 01:31 AM
Heidi (58,234 posts)
1. Kick, kick, kick!
---
---
Response to Little Tich (Original post)
Sun Jun 12, 2016, 03:15 AM
Chakab (1,727 posts)
3. I hope that they catch the monster who's doing this. Serial killers generally
---
Response to Chakab (Reply #3)
Sun Jun 12, 2016, 05:17 AM
brer cat (12,637 posts)
4. That was my first thought, Chakab.
The horror of what is being done to these innocent cats is a harbinger of a future with humans as the victims.
---
Response to Little Tich (Original post)
Sun Jun 12, 2016, 07:31 AM
Dalai_1 (1,281 posts)
5. K&R n/t