Wed May 3, 2017, 01:00 PM
Initech (87,414 posts)
Top 10 Conservative Idiots #2-22: Argo FOAK Yourself Edition
Top 10 Conservative Idiots #2-22: Argo FOAK Yourself Edition
Welcome back to the Top 10 Conservative Idiots! Ladies and gentlemen, before we get started – we are just two short weeks away from the season finale of season 2 of the Top 10. Now don't be sad. It's been fun. We've got some big plans for Season 3, including starting a Top 10 World Tour, and the possibility of launching our first ever Top 10 podcast! Yes, I am still researching the possibilities for this. Season 3 will start after the end of our Stupidest State contest. So we have to talk about Colbert on Monday. We'll play the clip in a minute, but was what he said really *THAT* offensive? We had to put up with 8 years of taunts, death threats, Trump Tweets, the Tea Party, Glenn Beck, Steve King, and other vile, nasty shit that the GOP has said and done about Obama and Clinton the last 8 years. And now they're in charge and they just cant let it go. And the poor little snowflakes have started a "Fire Colbert" campaign. So if you're keeping score at home – in the last 8 months, conservatives have staged boycotts against
Hamilton
, because they were "mean" to Mike Pence. They started an inexplicably insane campaign to get
Starbucks
to write "Trump" on their cups as a means of protest (?). They staged a boycott of
Hawaii
because judges have blocked Trump's illegal and unconstitutional travel ban. They've also staged boycotts against
Oreos
,
Star Wars
,
Nordstrom
,
Netflix
,
the Girl Scouts
,
the Boy Scouts
,
Budweiser
and
Pepsi
. These are all real. I am not making any of these up! Hell, Ranker even has a list of the
15 things Trump supporters have boycotted.
And now they're staging a boycott against Colbert and CBS. We liberals have just one boycott going – and that's against Trump himself. So I ask you this - who are the snowflakes again? But what Colbert said, was that really *THAT* offensive after Alex Jones called Obama a smelly demon from hell? And how would he know what demons from hell smell like? Or that crazy woman who said that Michelle Obama was an "ape in high heels"? Or any number of times Ted Nugent threatened to murder Obama? Oh and it's funny how the crowd that prides themselves on their anti-PC ignorance suddenly cares about homophobia. Shut the fuck up! Let's take a look:
So where do we begin this week? Ladies and gentlemen, returning to the top 2 slots this week is of course President Donald J. Trump! Well done, take a bow! In the first slot – we're going to talk Trump's (1) insane penchant for war. And when you get history wrong and call a murderous dictator to heap praise on his "work" eliminating the opposition, what are you doing? It's almost as if they want war – not just overseas, but here at home. At number 2 – Trump (2) gave a speech in Pittsburgh over the weekend and if you guessed it was batshit fucking crazy, you are correct! OMG he is certifiably insane. In the number 3 slot is former RNC chair and guy who keeps Jared Kushner and Steve Bannon from entering a UFC octagon, Reince Preibus. So did you know that the Trump administration is looking into "ending the 1st amendment"? Yeah that's a thing that was discussed. And it could end the US as we know it. And I feel fine. In the fourth slot is Wyoming Senator Mike Enzi (4). So he made some crazy comments at a recent town hall meeting in Cheyenne, and it's about what would happen if a guy were to wear a tutu while walking into a bar. So in protest we're holding our first ever Top 10 fashion show. At number 5 is the NRA (5). So the NRA's reckless disregard for the second amendment is getting them in some hot water as guns are banned from their Atlanta rally while Trump is speaking. What could go wrong? Meanwhile, Wayne La Pierre is making some hateful comments about Bernie Sanders.Taking the number 6 slot, we are going to introduce you to a new protest group calling itself "The Proud Boys" (6) that made its' debut kicking ass against Antifa at UC Berkeley, but they're even more batshit crazy than you might imagine. In the number 7 slot is Scott Baio. Yes, Chachi of the series "Joanie Loves Chachi" is under fire after shooting himself in the foot over the ensuing shit storm that followed when he said some horrible things about her, you are correct. And oh yes, he is a conservative idiot. Make no mistake about that. In the number 8 slot, we're going to talk about United Airlines (8). So what happened this week? Well, we're going to get to the bottom of why an unusually large rabbit was found dead on a flight from London to Chicago. Taking the number 9 (NEIN!!!!) slot, we're going to talk about concert festivals because it's that time of year again. But none so much a disaster as the Fyre Festival (9). Whew, boy they do good work. I guess? Finally this week – we're nearing the end of our Stupidest State Contest and we will eventually crown our Stupidest State! But not before we get to the final four – and this week it's the Layover League Championship – who will survive to go on to the NFFSA championship? Will it be Texas or Kansas and we will be doing something a bit different for this round, but we think you'll like it! And we have some new live music for you – this time from a band I like to call "Mastodon". Yay!!!!! They're going on tour with Eagles Of Death Metal right now and it's a great show from what I hear. Enjoy! And as always don't forget the
key
!
[font size="8"]Donald Trump[/font]
Come on sing it with me:
And you know – Donald J. Trump don't know much about history. He don't know much about biology. He don't know much about science too. He don't know much about the French he took. But he does know he loves… something. What that is we're unclear of. So why is President Trump in such hot water over his Civil War remarks? Is he trying to incite a civil war? Because you know that's what they secretly want, but they wont say it. In fact here's Trump's exact quote about the Civil War.
TRUMP: I mean, had Andrew Jackson been a little later, you wouldn't have had the Civil War. He was a very tough person, but he had a big heart. And he was really angry that -- he saw what was happening with regard to the Civil War. He said, "There's no reason for this." People don't realize, you know, the Civil War — if you think about it, why? People don't ask that question, but why was there the Civil War? Why could that one not have been worked out?
And here's what actually happened – this whole thing is fucked up. Trump lies so much that his lies begat his lies. Is this lie-ception? Does he lie so much that it blurs the line between truth and fiction? He doesn't even get history right – and he's the fucking president!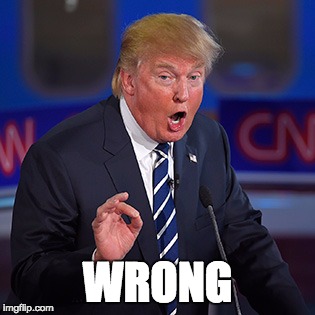 And my favorite thing about this is that Trump would have failed the US Citizenship test because this question is on it: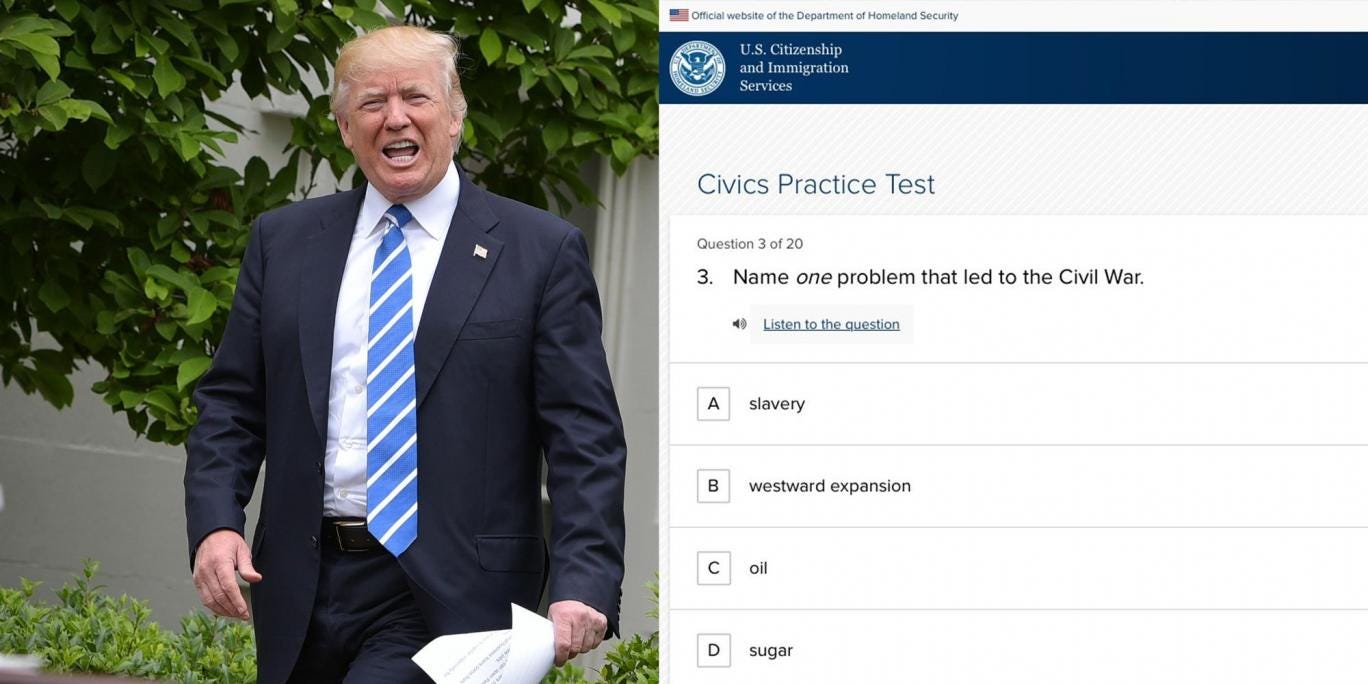 In fact the LA Times (FAKE NEWS!!!!) ran a piece called "Why Trump Lies" that's worth reading when you get the chance.
But getting back to the subject of Trump and Civil War, you know Trump lies constantly – and so much that he doesn't even know his perceived history from actual history. You know like most republicans claim to know. But when it comes to actual war, he loves him some war. In fact if there ever were a Civil War II: Electric Boogaloo Die Harder With A Vengeance, Trump's got an ally on his side. And be afraid, be very fucking afraid. Where's the spinning top when you need it?
And the even scarier thing – he thinks the Constitution is "too archaic". I'm surprised he even knows what the word "archaic" means!
So to recap – in six months they went from saying that Constitution needs to be taken literally to the point where they carry pocket size copies of the Constitution to remind you of its' awesomeness, to saying its' old, archaic and needs to be gone away with completely. These fucking people. Where's that damn spinning top????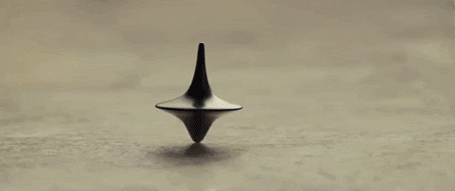 [font size="8"]Donald Trump[/font]
First off – I love that this website exists – the Trump Golf Counter:
http://www.golfwithdonald.com/
, got to love that there's some creative people on the internet. But we got to talk about the insanity that was the Donald Trump for President rally in Pittsburgh (or Pittsburg as the Chaiinsmokers called it last week!
).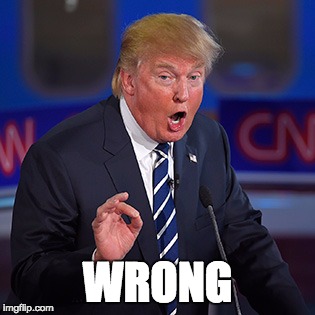 MOST DIVISIVE EVER!! Bravo! Well done! But really – Trump is a broken record and a parrot combined into one. He can't shut up about the "fake news" media. Does Trumpy want a cracker? "SQWAAAAK!!! FAKE NEWS! FAKE NEWS!!! FAKE NEWS!!!" And this comes on the same day as the WHCD! Coincidence? AWWWW!!! FAKE NEWS!!!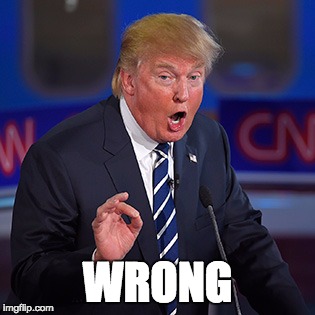 Oh and by the way in case you're wondering if Trump treats his fans as well as he treats the media, well this happened during the rally.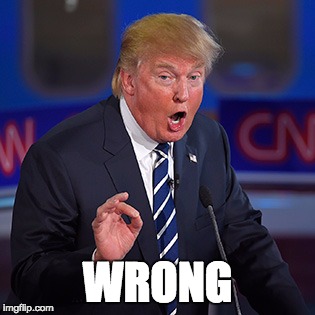 Oh and by the way, switching subjects for a minute, you know racism is a hot topic right now with the alt right movement, and now this is happening. WHITE SUPREMACISM IS NOT FUCKING FUNNY, DO YOU GET THAT TRUMPHEADS????
Oh and they think they're being cute and clever doing this in the White House, but it's not fucking funny, I will repeat that! Can we show that picture?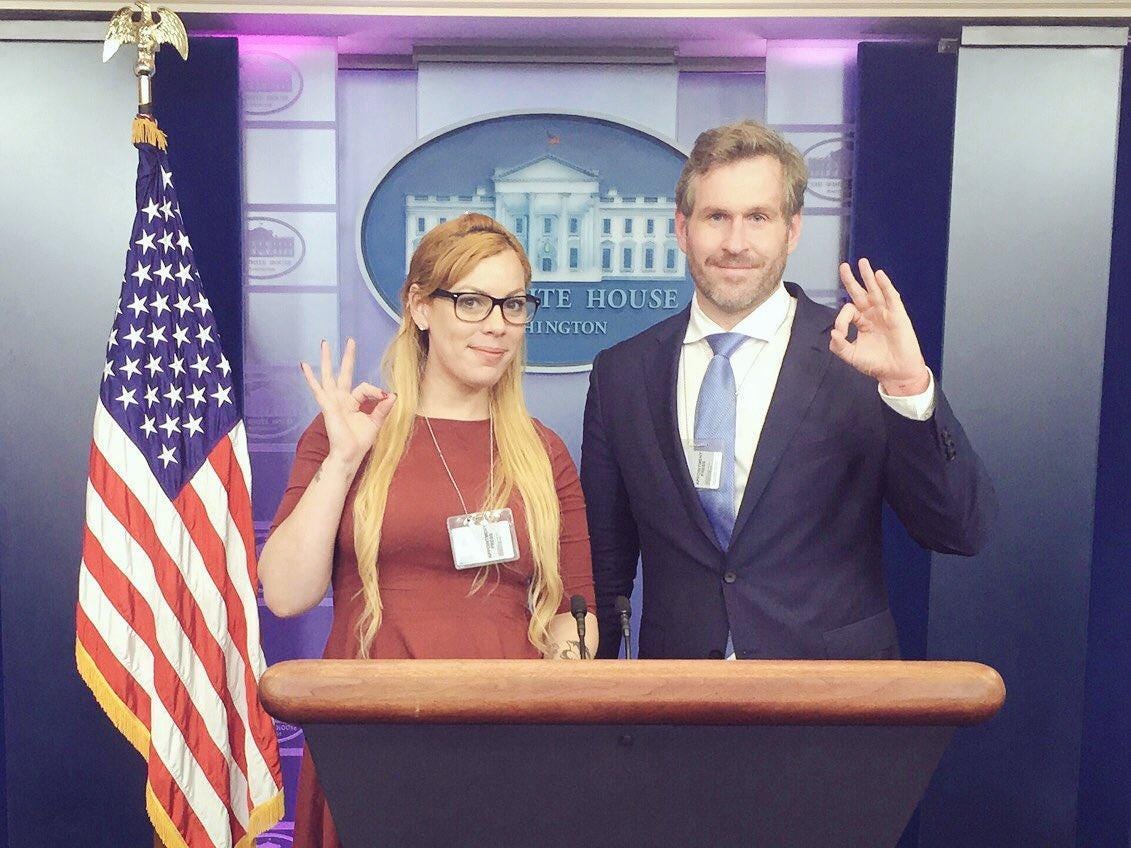 Yeah BOOOOOOOOOOOOOOOOOOOOOOOOOOOOOOOOO!!!!! And by the way if you think that's bad, not only were white supremacists spotted inside the rally, his supporters are just as crazy. Like this guy who thinks that if you're protesting Trump, you're protesting GOD HIMSELF!!! Where's White Power Bill when you need him? His time is now!
[font size="8"]Reince Preibus[/font]
OK maybe at least it's the end of America. And I still feel fine! Yes, our freedoms are on the chopping block. And Trump spokesman and guy who keeps Steve Bannon and Jared Kushner from fighting each other cartoon style, Reince Preibus said that Donald Trump is actually seriously considering "overwriting or abolishing the 1st amendment". Yeah BOOOOOOOOOOOOOOOOOOOOOOOO!!!!! So before we explain to Reince how the constitution works, we need to get into this: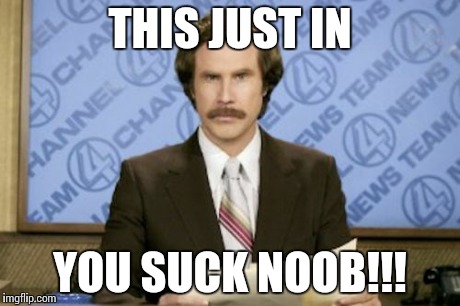 Yeah BOOOOOOOOOOOOOOOOOOOOOOO!!!! You suck if you even consider this as a distinct possibility. It's grossly unconstitutional. In fact we're going to show you this video on how the constitution works:
Thanks TED talk! So they'd need approval from essentially 2/3 of the country before they can pass an amendment overwriting the first amendment. And in case you haven't heard, free speech is more popular than Jesus in America. And any attempt to hurt free speech on one side would hurt it for both. So really, they only looked at changing "libel laws". Yeah right!
Wait – so they want to be able to sue the "FAKE NEWS!!!" media for slander? And they'd end free speech for everyone in the country to do it? Does that mean we can sue Rush Limbaugh, Glenn Beck, Sean Hannity, and Ann Coulter for 40 years of back lies and slander now? Hey I see an upside to this, but that would require those "trial lawyers" that the GOP hates so much! Thank you! But the end might be nearing for Reince Preibus, because he's pissed off the extreme far right and they're people who you don't want to piss off.
[font size="8"]Mike Enzi[/font]
You know town halls have been a bit of a cause for concern among the GOP faithful lately. And they've been booed, met with protest, met with hostility and very angry crowds. So when your constituents turn on you because you can't be loved 24/7, what do you do? Well, we go to Wyoming for this one – the home of former Vice President Dick Cheney. Well, would you be shocked and surprised to learn that Wyoming's representatives are about as crazy as Cheney is? Plus they have a tendency to show that good old fashioned brand of republican sympathy we've come to know and love. Meet Wyoming Senator Mike Enzi (R-Obviously). Who last week said this:
This raises many questions. OK so what prompted this? And why the hell is Mike Enzi thinking about guys wearing tutus? And where has he ever seen a guy wear a tutu walking into a bar? This is one of those things where thinking about it too much would make your head explode. Kingsman style or Scanners style? Either way it's an exploding head. But then he doesn't just roll back his comment – he generates a response of WTF proportions.
Oh and he did apologize to the man in question – who doesn't own a tutu (
) but does regularly wear women's clothing:
Hey why not? But this is my favorite part of this whole story. So I love when the GOP's talking points blow up in their faces. I love that shit. I can't get enough of it. So in spite of Mike Enzi's comments, the residents of Wyoming went out of their way to show their support for men wearing tutus, because, republicans.
Yeah work it!
[font size="8"]The NRA[/font]
NRA… what the fuck are you doing? I think we as a nation need to sit down and have an intervention with you. OK so Donald Trump, as you know, is speaking at the annual NRA convention which is being held in Atlanta this year. So of course that will mean guns, guns everywhere. But when you're too extreme for Donald Trump, one, what does that say about your organization? And two – it leads to shit like this. And in a day and age where mass shootings are not only a thing, there's actual *DRILLS* held for them when they used to be held for natural disasters – things like fires and earthquakes, and possible nuclear winter. But it leads to shit like this:
Yeah that's a huge loss for the NRA. I mean when they cant take their precious killing machines everywhere, where does one go from there? Yes, it's way past time that we as a country hold an intervention for the NRA. Their addiction to guns and power has led them to say some ridiculously stupid shit like this:
Yeah BOOOOOOOOOOOOOOOOOOOOOOOOOOOOOOOOO!!!!! So they're clearly becoming a danger to themselves. And how does one deal with that? Especially when their lust for power knows no boundaries? Well, they're definitely a danger to themselves.
And they're becoming a danger to others:
And then they're going out of their way to feed their addiction, which makes them a danger to themselves and to others:
And they're surrounding themselves with people who feed their addiction, which feeds their addiction, which makes them a danger to themselves and a danger to others:
[font size="8"]The Proud Boys[/font]
So whether you're liberal or conservative, one thing we can all agree on is that people who show up at your rallies looking to stir some shit up by throwing smoke bombs, carrying crowbars and looking to beat the shit out of people and destroying property isn't cool, right? Well, we saw that at UC Berkeley with Antifa. And now there's a new group emerging – they're calling themselves "The Proud Boys". And they're coming to a protest near you, and they're looking to stir shit up – only they're for Trump.
"The Fraternal Order Of Alt Knights". Which abbreviates to FOAK. Which almost kind of sounds like "fuck" when you say it out loud. Go FOAK yourselves, Proud Boys. Or in the words of the movie Argo, Argo FOAK Yourselves, Proud Boys. Thank you! "That movie was fake news, OK! Our soldiers weren't rescued by a movie producer!". Thanks Mr. President. And the Proud Boys, as you might have guessed, are every bit as batshit crazy and stupid as you might expect coming from a brown shirt pro-Trump group that refuses to apologize for their conservative beliefs. Why do you need to refuse to apologize? And therein lies the problem. They even have ridiculously stupid uniforms to go with it:
These guys don't look like warriors. They look like they work for Mike's Discount Pest Control. "Need bugs squashed? Call Mike's Discount Pest Control Today! 1-800-DED-BUGS".
You're not defending free speech here. What you're really defending is your right to be an asshole. I mean… thank you! And yes, they really are defending their right to be assholes. And what happens when you get two groups of batshit crazy people with polarizing extreme beliefs attending the same rally looking to start some shit? You get what amounts to the equivalent of a middle school dance – where the boys are on one side of the room, the girls are on the other, and concerned parents in the middle. Or in this case, cops in riot gear.
http://assets.nydailynews.com/polopoly_fs/1.3114038.1493415041!/img/httpImage/image._gen/derivatives/article_1200/berkeley-ann-coulter-20774-jpg.
And by the way in case you're wondering how far the extreme far right goes under the guise of "free speech", if you were to use that insane terrorism chart from the Bush years, Ann Coulter would be in the orange level, the Proud Boys would be in the bright red level, and Theodore Shoebat would be in the dark red level. I mean this is some scary fucking shit here.
[font size="8"]Scott Baio[/font]
Apparently Chachi doesn't love Joanie as much as you would think. Well, Erin Moran passed away last week at age 56. Which itself is a downright tragedy when you consider her age and the cancer she contracted at that age. Well, her costar in that show, Scott Baio, wasn't exactly what one would call "sympathetic". In fact he was the opposite of it. Let's explain:
And not only did Scott Baio fail, and fail hard – he doubled down. You know when most people say something insensitive – they quickly learn from it and try to not let that happen in the future. But not Scott "Here are the facts" Baio.
But… like all feuds, here's where the conversation takes a turn and gets dark real fucking quick. OK so when you're in a back and forth feud, perhaps don't mention your penis. Because that will cause people to defend your penis. And yes this is a thing, and it's already making me cringe enough.
[font size="8"]United Airlines[/font]
Another week, another fail that is United Airlines. You know – first they had that incident where the girl got kicked off a flight going to Milwaukee for wearing leggings. Oh the horror! Then you had the clusterfuck that was the booting of Dr. David Dao off a flight going to Atlanta. And the fallout of that is still not finished! But that's not what we're going to talk about in this entry. Did you know that a giant rabbit died on a flight from London to Chicago to be verified by the Guinness Book Of World Records as the world's largest rabbit?
Yeah it's a terrible tragedy and yet another fuck up that is costing United Airlines big time, or to put it in Trump speak – "bigly". But here's the weird thing about this whole story – the rabbit was given a clean bill of health prior to being boarded on the long flight from London to Chicago: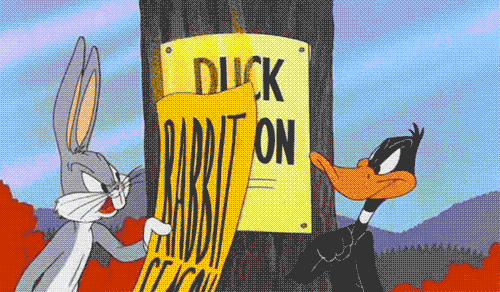 But United isn't quite done shooting themselves in the foot the way Daffy Duck or Elmer Fudd would, because the fallout from this incident is baffling. I mean the only way things could get worse for United right now is if they had Sean Spicer as their PR person.
And then things get even weirder than that. You know – maybe when you're under intense public scrutiny for a colossal fuck up over the way your airline handles animals, maybe don't do this.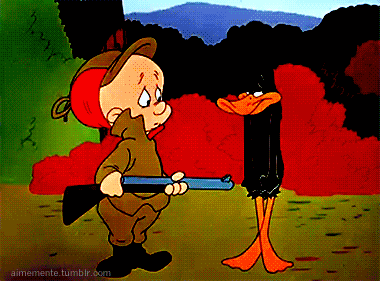 [font size="8"]Fyre Festival[/font]
What's more awesome than a trip to the Bahamas? Beautiful beaches, even more beautiful ladies, the sun, the clear waters and sandy beaches… and to top it off some really awesome music to go with that backdrop! I'm of course talking about Ja Rule and the Fyre Festival. Which started out great…
Sounds great! I mean who wouldn't want to see Blink 182 on the beach? I've seen Blink 182 live – they are an amazing show to catch if they come to your city. But Blink 182 started the backlash against the organizers of the Fyre Festival which led to this:
So why spend $12,000 on a concert festival that included a flight on a private 737 from Miami if the experience was going to be sub par? I mean like I said – who wouldn't want to go to the Bahamas – beautiful women, beautiful beaches, and some kick ass music? I mean who wouldn't want to enjoy that? Well after Blink 182 pulled out, the whole thing turned into a complete shit show:
Yeah so the producers of this show were… you guessed it! Only in it for the money! But guess what? Oh and the producers have been hit with a lawsuit totaling – get this - $100 million dollars! What???
You know what this is like? It's like the Kamp Krusty episode of the Simpsons – the show they were promised wasn't exactly what one would call "entertaining". The food wasn't there and the "luxury tents" were shacks. Who do you blame? Do you blame the producers? Do you blame Ja Rule? Do you blame the organizers? Who??
No beer? Are you fucking kidding? This again is like the Simpsons! If you're going to pony up $12K for an island getaway, at least include some fucking beers! And you know what my favorite part of this whole thing was? The "organizers" of the Fyre Festival - rather than attempt a mass refund of the tickets - are offering "VIP packages" to next year's Fyre Festival! I shit you not - this is a real thing! And as much of an epic fail as this was, a survey of attendees of this "festival" found that 81% who went, would go next year! Now really...
There's only one way they can make it up to the attendees! And that's by taking them to the happiest place on earth - Tijuana, Mexico! *cue South Of The Border by Gene Autry*
[font size="8"]Stupidest State Contest Round 13: Layover League Championship[/font]
16 states will enter, and only one state will be crowned the new Top 10 Conservative Idiots Stupidest State! If you need a reminder of the conferences, there's the Batshit Conference, the Fiscal Irresponsibility Conference, the Gun Nut Conference, and the Family Values Conference. Folks , the Final Four has been set! We have the four G's of the GOP represented. We have god. We have guns. We have gays. And we have excessive corporate greed! So which one of these states will be crowned the Stupidest State? Will it be Montana, Texas, Kansas, or Tennessee? If you want the odds – well it's anyone's game at this point. The underdogs in Tennesee are the long shot against heavily favored Montana, while Kansas could win the Layover League, but it's also a long shot against favored Texas, who squashed Florida and Kentucky. Now how are the finals going to work? Well, here's how. We are going to find the nexus of what these two states in each matchup have in common. So what do you get when you combine reckless government spending with a tendency to be overall batshit crazy? You get the Koch Brothers, and we'll examine the Koch Brothers' influence on these states in the Layover League. Now on the other hand, what do you get when you combine a reckless disregard for the 1st amendment with a reckless disregard for the 2nd amendment? You get one of my all time favorite subjects – Doomsday Prepping! Both Montana and Tennessee are home to some of the country's craziest doomsday preppers, as well as preachers who preach about the apocalypse coming. And we will explore that subject thoroughly. And then for the grand finale – we're going to explore one of the hottest subjects around – sanctuary cities. Something that all 4 states have in common. And something that may be going away thanks to Trump's stance on immigration.So for this one, we're going to explore the Tea Party in Texas and Kansas. Let's get out our brackets shall we?
[font size="6"]Round 13: Layover League Championship: Kansas Vs Texas[/font]
[font size="4"]Texas [/font]
Next up we come back to the Lone Star State. We don't need to tell you what Texas is already the home of, because we have covered that extensively in the previous two rounds. So we come to the league championship here. And there is something that that overall batshit crazy has to do with excessive government spending. And the nexus of these two things is Koch Industries. And more particularly two of the country's richest men – Charles and David Koch, who stem to profit handsomely if Donald Trump passes his tax plan, which we all know is a steaming load of horseshit designed to take aim at screwing over the middle class, while giving away gigantic sums of money to those who already have more money than God. So what does the Koch Brothers have to do with Texas? Well…
But wait! Texas is overwhelmingly republican, you may say! And Texas consistently elects a republican majority in its' key elections, you may say! Well… why are they becoming a minority and why are they so fucking angry? It's hard to please a right winger. So you might as well not try. These people thrive on hatred, and if they got no one left to hate, they start hating each other.
Because nothing says "I love you" like a giant slab of meat! And I am going to need the audio from that sound bite. Getting back to the subject at hand – just how much has the Texas extreme far right fucked over the state?
Holy fucking shit!!!! They want to be able to raid court houses and battered women's shelters? Let's expand on that one a bit. And why am I not surprised in the least that Dan Patrick is involved in this? You know we previously profiled Dan Patrick as one of the "People Who Somehow Got Elected" (see
Idiots #2-10
). But what is this bill?
[font size="4"]Kansas [/font]
Next, we come back to Kansas. We don't need to tell you facts about Kansas, because we live in a world where facts don't matter anymore. But Kansas is also the home of Koch Industries – headquartered in Witchita, Kansas. Remember that movie "Undercover Brother" where Eddie Griffin teams up with a secret agency and infiltrates an evil corporation run by "The Man"? Well, in the last few years, "The Man" has revealed his true identity. And now "The Man" is none other than Charles and David Koch – who not only run Koch Industries but also the Heritage Foundation. Which in modern history is currently the root of all fucking evil. Let's explore further.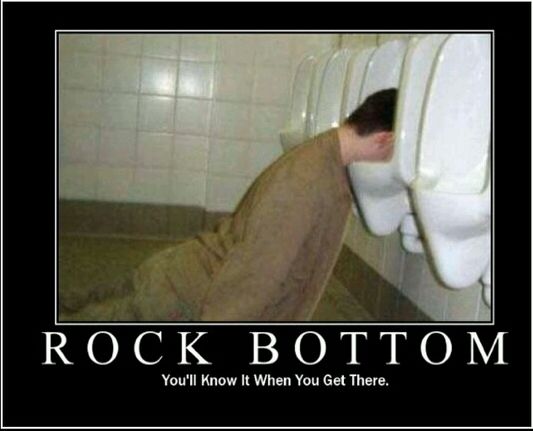 And so when you hit rock bottom, there's nowhere to go but up from there, is there? Well, Mike Pompeo left the Kansas House to join Trump's CIA (where he denounced Wikileaks after once favoring it). So what's been going on in the special election to replace him? Well…
And then there's more to it than this. But here's how you can pundit like a pro. The backlash against Trump is very intense, and Kansas is no victim in it. In fact Kansas is one state in the country that has taken more heat from the election thanks to their support of Trump, and the overwhelming Tea Party majority that has consumed and plagued the state. You know the Tea Party are like locusts – they consume and destroy everything they touch, and leave no stone unturned.
I like that one! But let's talk about Sam Brownback and the Koch Brothers' influence on him. Like I said the GOP are like locusts. They destroy everything they touch. So Trump wants a batshit crazy tax plan that would give to the rich and steal from those who need it. And Trump's tax plan would essentially be Kansas on steroids:
But we're still not done in how the Tea Party destroyed the state of Kansas. You know the Tea Party started because conservatives were fed up with Obama (when they should have really been fed up with themselves), but the damage done will take decades, maybe even a century to repair and get Kansas back on track.
[font size="4"]And The Winner Is… [/font]
Ladies and gentlemen, we have our first conference championship winner! And it is Texas, who hangs on to beat Kansas, and they will win the Layover League without fail. After all, Texas had that stunning comeback victory against the almighty Florida Man and hung on to easily beat Kentucky in the first round. Will they win the whole thing? They have just two more rounds before they find out! Cut the net guys, you earned it! Final score – 81 – 73. Kansas, you put up an incredibly good fight and your republicans are evil and crazy. But Texas' republicans are evil, crazy and just flat out fucking stupid. Next week, it's the Flyover League championship, where we will be doing a deep dive on one of my favorite subjects – Doomsday Prepping, complete with memes and clips from the recent doomsday flick "10 Cloverfield Lane". We are just two short rounds away from crowning our Stupidest State!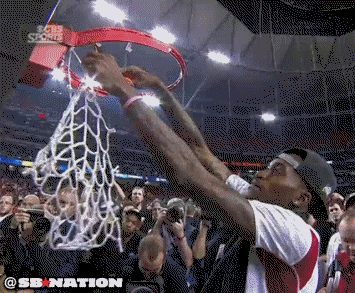 [font size="8"]And now this:[/font]
[font size="8"]Mastodon[/font]
Ladies and gentlemen, playing their new song "Roots Remain" from their amazing new album "Emperor Of Sand", please welcome Mastodon!
Yeah how about that?
See you next week!
8 replies, 8295 views
Replies to this discussion thread
| | | | |
| --- | --- | --- | --- |
| 8 replies | Author | Time | Post |
| Top 10 Conservative Idiots #2-22: Argo FOAK Yourself Edition (Original post) | Initech | May 2017 | OP |
| | 2naSalit | May 2017 | #1 |
| | Initech | May 2017 | #2 |
| | 2naSalit | May 2017 | #3 |
| | Initech | May 2017 | #7 |
| | niyad | May 2017 | #4 |
| | ismnotwasm | May 2017 | #5 |
| | oasis | May 2017 | #6 |
| | Initech | May 2017 | #8 |
---
Response to Initech (Original post)
Wed May 3, 2017, 01:12 PM
2naSalit (49,561 posts)
1. Winner of the...
Longest thread competition, if there is one! Interesting.
---
Response to 2naSalit (Reply #1)
Wed May 3, 2017, 01:16 PM
Initech (87,414 posts)
2. This one is actually shorter than the last two weeks!
---
Response to Initech (Reply #2)
Wed May 3, 2017, 01:20 PM
2naSalit (49,561 posts)
3. Sorry to say...
that I missed those!
---
Response to 2naSalit (Reply #3)
Wed May 3, 2017, 02:09 PM
Initech (87,414 posts)
7. Here's the last three editions:
---
Response to Initech (Original post)
Wed May 3, 2017, 01:28 PM
niyad (77,596 posts)
4. k and r, and, as always, thanks for an amazing job.
---
Response to Initech (Original post)
Wed May 3, 2017, 01:39 PM
ismnotwasm (40,143 posts)
5. Well done!
---
Response to Initech (Original post)
Wed May 3, 2017, 02:00 PM
oasis (47,194 posts)
6. Great job. Thanks
---
Response to oasis (Reply #6)
Wed May 3, 2017, 02:16 PM
Initech (87,414 posts)
8. Sure!
I am determined to finish the Stupidest State contest. We've come this far!