Tue Dec 8, 2015, 01:10 PM
Cheese Sandwich (9,086 posts)
Bernie Sanders visits Baltimore for round table, tour of Freddie Gray's neighborhood
Source:
WBFF
Democratic presidential candidate Sen. Bernie Sanders (Vt.) traveled to Baltimore on Tuesday, to meet with social justice and faith leaders and take a walking tour of Sandtown-Winchester, the neighborhood where Freddie Gray lived.
His visit comes during the first officer trial in the Freddie Gray case. The trial for Officer William Porter, who faces charges of involuntary manslaughter, assault/second degree and misconduct in office in connection with Gray's death, began last week and could last until mid-December. All six officers charged in the case will be tried separately, in Baltimore City, with the remaining trials scheduled to take place between January and March.
The walking tour began around 9 a.m. Sanders joined Baltimore Empowerment Temple Pastor Dr. Jamal Bryant for a walk around the West Baltimore neighborhood, before pausing to speak to the crowd that followed.
"We are the wealthiest country in the history of the world and every year we're seeing more and more millionaires and more and more billionaires, but in communities like this what we're seeing is kids dropping out of schools, being in bad schools, being in dilapidated housing," Sanders said. "It's time to transform our national priorities; invest in our kids, invest in affordable housing, invest in education, invest in jobs. Fifty-one percent of young African American kids in this country are unemployed or under employed. That is a national tragedy and that has got to change. It's got to change for human reasons --- we don't want to see lives destroyed --- but even if you're a conservative it's got to change for fiscal reasons. You save money when you create jobs and education rather than locking people up. It's a very expensive proposition to be locking people up. Better to invest in housing, jobs and education."
Read more:
http://abc6onyourside.com/news/nation-world/bernie-sanders-visits-baltimore-for-round-table-tour-of-sandtown-winchester
---
Video:
Bernie Sanders visits Black community in Baltimore, talks education and society - December 8, 2015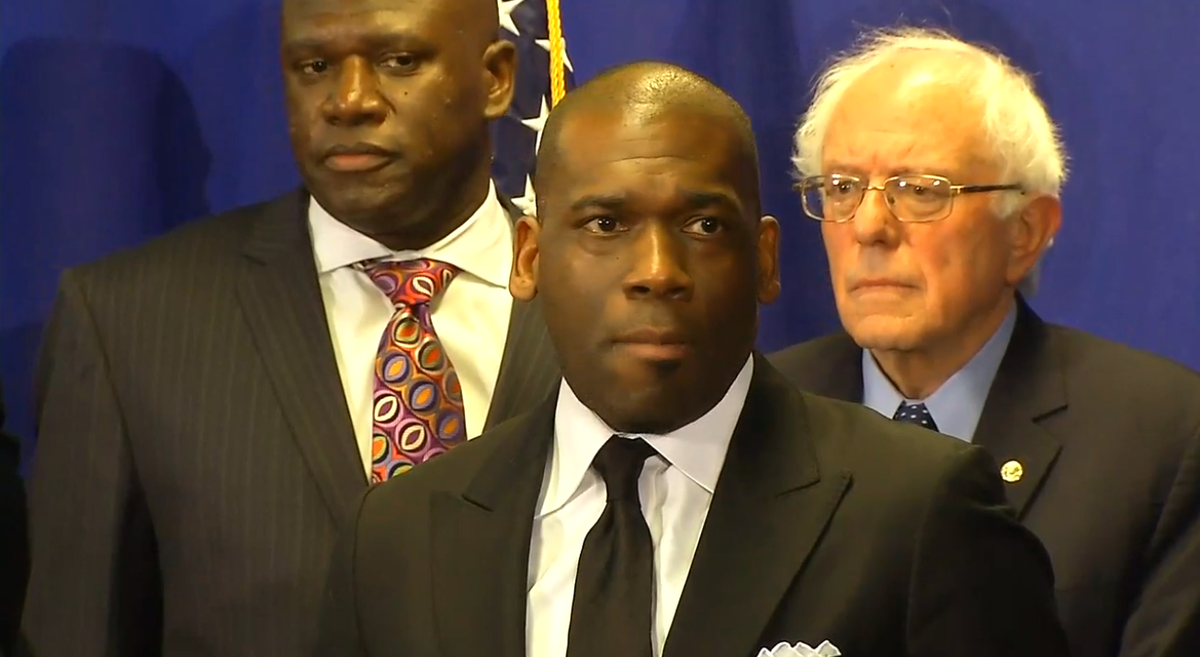 1 replies, 651 views
Replies to this discussion thread
| | | | |
| --- | --- | --- | --- |
| 1 replies | Author | Time | Post |
| Bernie Sanders visits Baltimore for round table, tour of Freddie Gray's neighborhood (Original post) | Cheese Sandwich | Dec 2015 | OP |
| | peacebird | Dec 2015 | #1 |
---
Response to Cheese Sandwich (Original post)
Tue Dec 8, 2015, 02:41 PM
peacebird (14,195 posts)
1. K&R!