Thu Sep 14, 2017, 10:45 PM
Judi Lynn (141,679 posts)
Suspect in Washington state school shooting said victim who died bullied him
Source:
Associated Press
NICHOLAS K. GERANIOS, THE ASSOCIATED PRESS
FIRST POSTED: THURSDAY, SEPTEMBER 14, 2017 04:28 PM EDT | UPDATED: THURSDAY, SEPTEMBER 14, 2017 06:29 PM EDT
ROCKFORD, Wash. — A 15-year-old boy accused of shooting four classmates at a rural high school in Washington state had been meeting with a school counsellor over suicidal thoughts before bringing two guns from home and killing a student he said had bullied him, according to court documents released Thursday.
The documents and his classmates detailed troubling behaviour by Caleb Sharpe, saying he brought notes to school about doing "something stupid," was obsessed with past school shootings and posted videos online showing him playing with guns.
Sharpe, a sophomore at the school of 300 students, also had left a suicide note at home for his parents, the records said. Freeman High School in the tiny town of Rockford has not responded to calls for comment on how they dealt with Sharpe's behaviour outside of counselling for his suicidal thoughts.
He took an assault weapon and a handgun from his father's gun safe, to which he knew the combination, and brought them in a duffel bag to the school south of Spokane Wednesday, an investigator for the Spokane County Sheriff's Office wrote in an affidavit.
Read more:
http://www.torontosun.com/2017/09/14/washington-state-school-shooting-suspect-seen-in-videos-playing-with-guns
---
Courageous custodian helps bring Freeman shooting to an end
Posted: Sep 13, 2017 11:37 PM CDT
Updated: Sep 13, 2017 11:37 PM CDT
by Matt Pusatory, KHQ Local News Web Producer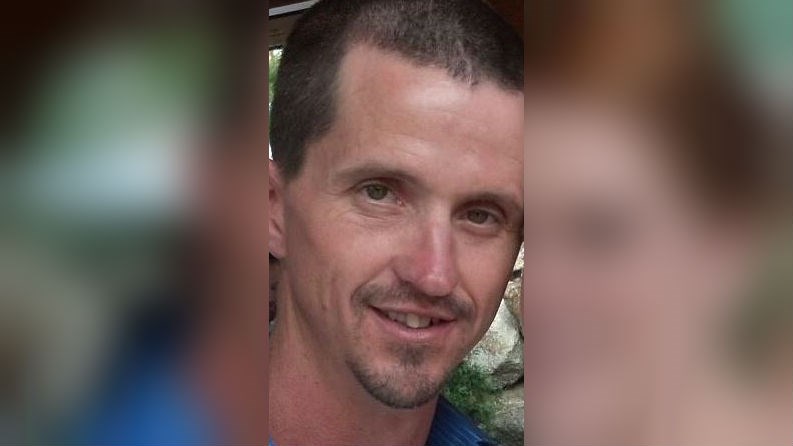 . . .
The Sheriff's Office says Bowen confronted the gunman and ordered him to stop firing and surrender his weapon. The gunman did pause long enough for a school resource officer to take him into custody.
http://www.nbcrightnow.com/story/36362669/courageous-custodian-helps-bring-freeman-shooting-to-an-end
4 replies, 2751 views
Replies to this discussion thread
| | | | |
| --- | --- | --- | --- |
| 4 replies | Author | Time | Post |
| Suspect in Washington state school shooting said victim who died bullied him (Original post) | Judi Lynn | Sep 2017 | OP |
| | PoindexterOglethorpe | Sep 2017 | #1 |
| | 7962 | Sep 2017 | #3 |
| | Jake Stern | Sep 2017 | #2 |
| | HAB911 | Sep 2017 | #4 |
---
Response to Judi Lynn (Original post)
Thu Sep 14, 2017, 11:34 PM
PoindexterOglethorpe (14,672 posts)
1. Yeah, just shoot someone who bullies you.
Okay, I do know that bullying in schools is a serious problem, but guns are not really the best solution here.
---
Response to PoindexterOglethorpe (Reply #1)
Fri Sep 15, 2017, 06:43 AM
7962 (11,841 posts)
3. I was fortunate to be able to handle bullying with humor when I was a kid;
being a military brat you're usually coming into a school mid-year. the new kid. And being a skinny kid with Govt issued glasses, it never went well. I dealt with it using humor. If they think they're not getting to you, usually they quit picking on you.Fortunately it rarely rose to the level of physical bullying.
I do remember my dad telling me that if the teachers wouldnt do anything if someone was pushing me around, "pick up a stick and whack the bastard in the head"
I look back at the scared 11yr old and wondering if i HAD been physically bullied and no one stopped it, would I have ever gone far enough to have gotten the upper hand using a weapon of some sort. I read some horrible stories about what some kids go thru. The attacker definitely needs to be arrested, but some of these stories make me have a bit less sympathy for the bully.
This particular one, I dont know the level it had reached. But the kid has now ruined his own life as well
---
---
Response to Judi Lynn (Original post)
Fri Sep 15, 2017, 07:52 AM
HAB911 (6,137 posts)
4. the school should not be blamed
sez a sheriff. if they knew, and it sounds like they did, bullshit.