Tue May 4, 2021, 11:53 PM
appalachiablue (31,354 posts)
Germany: Right- Wing Criminality At Record High
Source:
DW
Violent and racist crimes are on the up in Germany, according to official statistics on politically motivated crimes. Crimes by right-wing extremists hit their highest levels since records began in 2001.
Germany's Interior Minister Horst Seehofer presented the official statistics for politically motivated crimes committed in 2020 on Tuesday. The minister expressed concerns over increasing incidences of politically motivated crimes, especially those carried out by right-wing extremists, such as the murder of 11 young people with immigrant heritage in the city of Hanau in February last year.
"Politically motivated crimes are increasing significantly," Seehofer said, adding that 8.5% more cases were recorded in 2020 over the previous year. The data is very "concerning" because it represents a dangerous trend, despite only representing around 1% of all crimes, he added. The interior minister was joined by the president of the Federal Criminal Office, Helger Münch.
Right-wing extremism is Germany's 'biggest threat' The number of incidents recorded as being motivated by right-wing extremism increased to its highest point since the German police began to keep records of politically-motivated crimes in 2001. Some 23,064 crimes were counted as right-wing extremist, an increase of 5.7% over the previous year...
Read more:
https://www.dw.com/en/germany-right-wing-criminality-at-a-record-high/a-57421079
---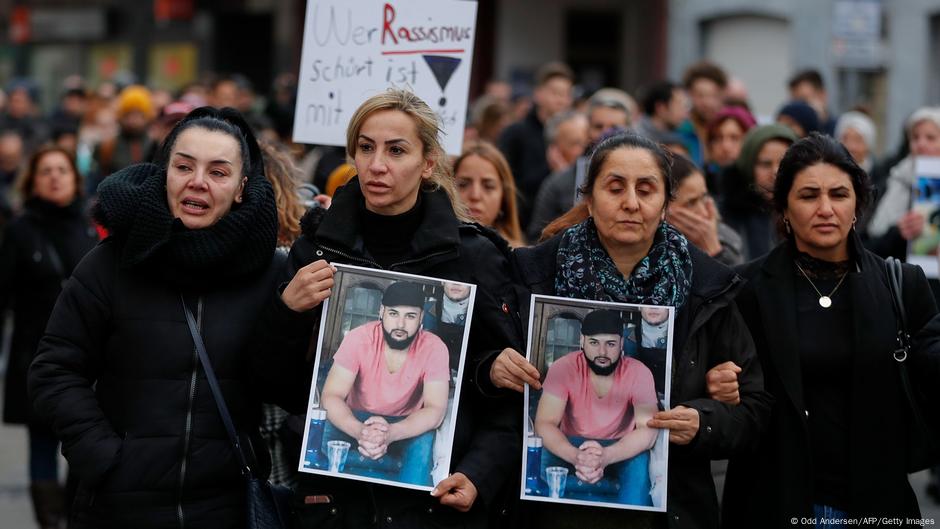 - Residents mourned after right-wing extremists went on a shooting rampage in Hanau, Germany, last year.
Germany's Covid-19 deniers, read more at the link...
4 replies, 878 views
Replies to this discussion thread
| | | | |
| --- | --- | --- | --- |
| 4 replies | Author | Time | Post |
| Germany: Right- Wing Criminality At Record High (Original post) | appalachiablue | May 4 | OP |
| | betsuni | May 5 | #1 |
| | C Moon | May 5 | #2 |
| | Bayard | May 5 | #3 |
| | JudyM | May 5 | #4 |
---
Response to appalachiablue (Original post)
Wed May 5, 2021, 01:39 AM
betsuni (16,636 posts)
1. When I hear the argument that economic insecurity and inequality are responsible for Trump's
popularity, the reason Republican voters vote against their own interests, and if only we had Medicare for All and higher wages things would be different because the answer to everything is economic, I think of Europe.

Political scientist Pippa Norris (Harvard) says: "A lot of data suggests that countries with more robust welfare states tend to have stronger far-right movements. Providing White voters with higher levels of economic security does not tamp down their anxieties about race and immigration."
---
Response to appalachiablue (Original post)
Wed May 5, 2021, 02:03 AM
C Moon (9,540 posts)
2. Putin's worldwide tour.
---
Response to appalachiablue (Original post)
Wed May 5, 2021, 11:13 AM
Bayard (12,050 posts)
3. Hate crimes on the rise around the world
Does it just get more media coverage now? The violence and hate is out in the open, and they're proud of it. trump fomented the actions in our country, and miscreants in other nations have followed suit.
---
Response to appalachiablue (Original post)
Wed May 5, 2021, 06:07 PM
JudyM (20,867 posts)
4. "Right wing criminality" as a concept is so apt as a general rule. Ought to be a viral term.