Wed May 24, 2017, 04:44 PM
Amaryllis (9,419 posts)
Homeless Man Given Free Rent After Helping Victims Of Manchester Attack - Very Inspiring
A homeless man credited with helping treat victims of Monday night's deadly terror attack at an Ariana Grande concert will soon have a roof over his head after he was recognized for his heroism.
Stephen Jones, 35, was sleeping near England's Manchester Arena when he heard a huge blast followed by the screams of crowds, ITV News reported.
Concert attendees, including small children, were fleeing from the stadium, some bloodied. Instead of running away himself, Jones said he came to their aid.
"Just because I'm homeless doesn't mean that I haven't got a heart and I'm not human still," he told an ITV News reporter hours after the attack. "They needed the help. I'd like to think that someone would come and help me if I needed the help."
In graphic detail, Jones recalled helping remove nails, glass and other shrapnel from victims' faces, arms, and legs.
Video at link
"It's just instinct to go and help if someone needed your help. And it was children, and it was a lot of children with blood all over them and crying and screaming," he said.
His harrowing story soon spread around the world, leading to an online fundraiser to afford him housing. As of Wednesday, the JustGiving account, created by a Manchester woman named Diane Moore, has raised more than $27,700.
His act of selflessness also caught the attention of an official with local soccer team West Ham United FC.
Co-chairman David Sullivan and his son, Dave Sullivan Jr., announced Wednesday that after a successful hunt to find Jones, they are bestowing six months rent upon him. They also plan to help him find work and supply him with extra money for clothing and other essentials.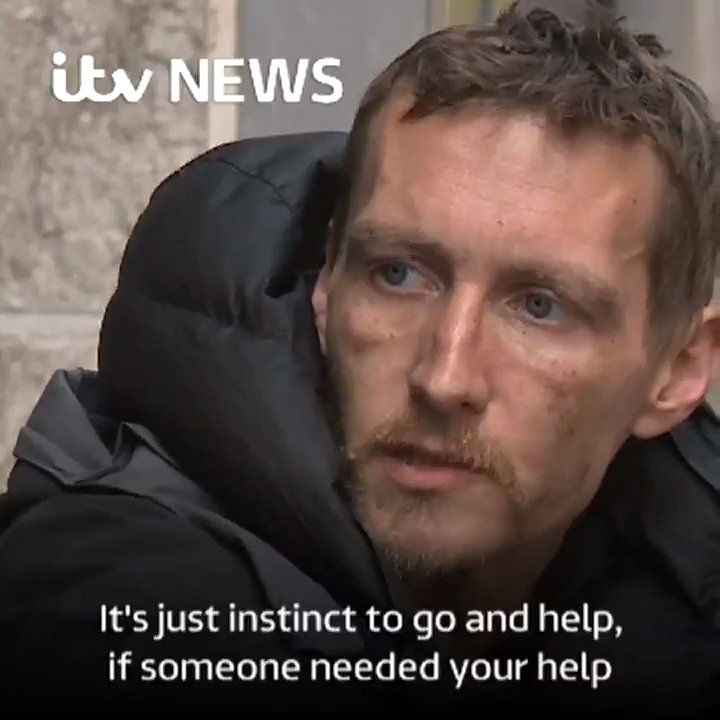 Much more and another video at link:
http://www.huffingtonpost.com/entry/homeless-man-helped-manchester-victims_us_592582cae4b0650cc020976d?ncid=inblnkushpmg00000009
5 replies, 1249 views
Replies to this discussion thread
| | | | |
| --- | --- | --- | --- |
| 5 replies | Author | Time | Post |
| Homeless Man Given Free Rent After Helping Victims Of Manchester Attack - Very Inspiring (Original post) | Amaryllis | May 2017 | OP |
| | underpants | May 2017 | #1 |
| | Skittles | May 2017 | #2 |
| | gademocrat7 | May 2017 | #3 |
| | ADX | May 2017 | #4 |
| | Lars39 | May 2017 | #5 |
---
Response to Amaryllis (Original post)
Wed May 24, 2017, 04:52 PM
underpants (162,603 posts)
1. Thank you Stephen
---
Response to Amaryllis (Original post)
Wed May 24, 2017, 04:54 PM
Skittles (135,540 posts)
2. I was thinking about him, hoping he'd get some help
then I wished all homeless people could get help....and I mean, real help
---
Response to Amaryllis (Original post)
Wed May 24, 2017, 05:01 PM
gademocrat7 (8,499 posts)
3. A very brave and kind man.
---
Response to Amaryllis (Original post)
Wed May 24, 2017, 05:40 PM
ADX (1,622 posts)
4. Nice work, Mr. Jones...
...good job.
---
Response to Amaryllis (Original post)
Wed May 24, 2017, 06:41 PM
Lars39 (24,316 posts)
5. Glad he's getting help.
His face...looks like he's been starving.