Sat Aug 31, 2019, 06:36 PM
riversedge (61,651 posts)
Facing US lawsuits, opioid makers eye new market In India

Facing US lawsuits, opioid makers eye new market In India
By sarah varney | kaiser health news
NEW DELHI — Aug 31, 2019, 11:44 AM ET
PHOTO: Storefront for-profit pain clinics like Delhi Pain Management Centre are opening by the score across Mumbai and other cities in India. After decades of restrictive narcotics laws, India is a country ready to salve its pain.
Sarah Varney/KHN
WatchNews headlines today: Aug. 30, 2019
In the crowded waiting room of Dr. Sunil Sagar's clinic, in the working-class neighborhood of Bhagwanpur Khera, a toddler breathes from a nebulizer. Fever is widespread, and the air quality in Delhi has reached "severe-plus emergency." The patients sit, motionless, but there is somehow tremendous noise. The clinic is a squat cement building draped in wires, a red cross on the door. Sagar sits behind a desk in a small, open room, as a squad of assistants escort patients to him. He seems utterly unflappable.
A father with a troubled look sits down next to the doctor, holding a baby. Sagar listens to the baby's chest with a stethoscope, pulls out scrap paper and writes a prescription. The father hands over a few rupees, and Sagar places the bills into a money drawer under his desk. The entire exchange takes perhaps two minutes.
Medicine in India is transactional. A well-liked doctor hands over a prescription at the end of every visit. Why else have I paid cash to see the doctor, if not for relief? The precariousness of daily life leaves little room for downtime.


As the Indian government reluctantly loosens its prescription opioid laws after decades of lobbying by palliative care advocates desperate to ease their patients' acute pain, the nation's sprawling, cash-fed health care system is ripe for misuse.
The sheer size of India's system — tens of millions of doctors and pharmacies spread across the subcontinent — makes oversight difficult but presents a tantalizing opportunity for India's burgeoning pain industry and multinational pharmaceutical companies seeking new markets...............................................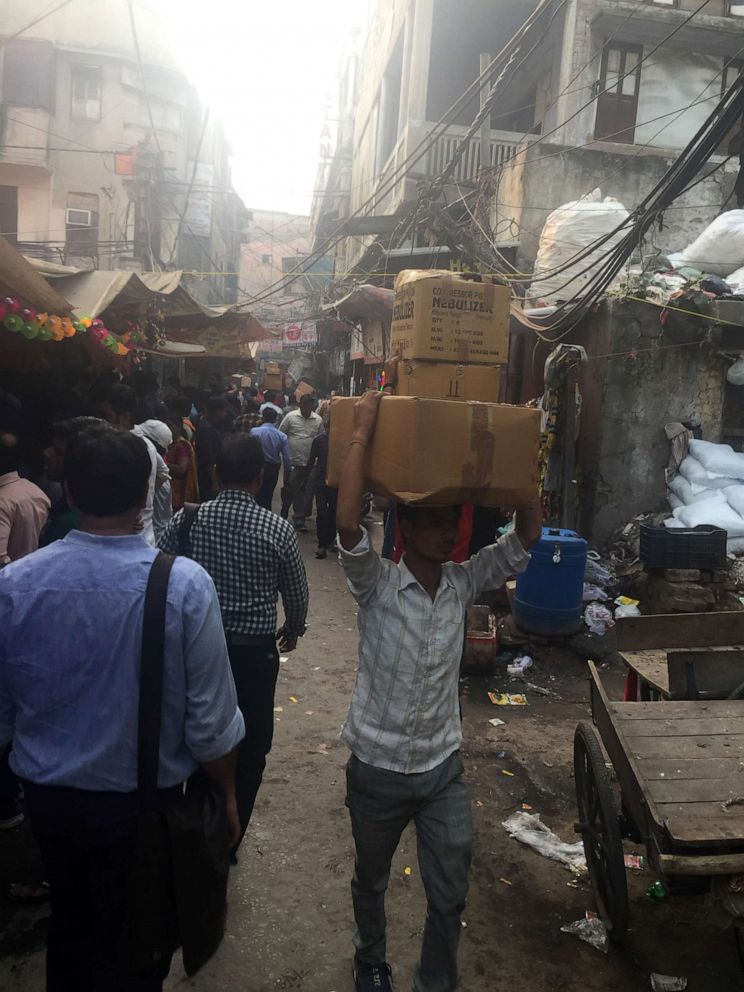 Delhi's Chandni Chowk market, which dates to the 17th century, is a popular spot to purchase bulk drugs. Inside the stalls, boxes of medicine are stacked floor to ceiling.
2 replies, 872 views
Replies to this discussion thread
| | | | |
| --- | --- | --- | --- |
| 2 replies | Author | Time | Post |
| Facing US lawsuits, opioid makers eye new market In India (Original post) | riversedge | Aug 2019 | OP |
| | no_hypocrisy | Aug 2019 | #1 |
| | Video Drone | Sep 2019 | #2 |
---
Response to riversedge (Original post)
Sat Aug 31, 2019, 06:57 PM
no_hypocrisy (38,616 posts)
1. Oh, that's a GREAT idea . . . . . .
India's kicking out a major block of Muslims because they aren't Hindu.
India's persecuting non-Indians in Kashmir.
India has nuclear weapons.
India has Trump's support.
And we're about to flood their country with opioids.
Classic!
---