Thu Jan 23, 2014, 02:02 PM
MinM (2,650 posts)
The Lost Legacy of Otis Pike
@Consortiumnews:
Melvin A. Goodman reflects on the legacy of Otis Pike, the heroic congressman who took on the CIA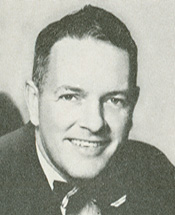 The Lost Legacy of Otis Pike
January 22, 2014
Former Rep. Otis Pike died Monday at the age of 92, stirring recollections of his courageous efforts in the 1970s to expose abuses committed by the CIA, a struggle that ultimately bogged down as defenders of state secrecy proved too strong, as ex-CIA analyst Melvin A. Goodman writes.
By Melvin A. Goodman
The death of Rep. Otis G. Pike, a nine-term New York congressman, is a sharp reminder that once upon a time this country had congressmen who were willing to conduct oversight of the secretive intelligence community, particularly the Central Intelligence Agency, and press for genuine reform.
In the wake of CIA abuses during the Vietnam War, including the pursuit of political assassination and illegal searches and seizures, Rep. Pike and Sen. Frank Church — both Democrats — established the Pike Committee and the Church Committee in order to create bipartisan congressional oversight of the intelligence community and to place the CIA under a tighter rein...
Pike and Church deserve special praise for exposing the covert role of the CIA in trying to assassinate Third World leaders and pursuing regime change. There were assassination plots against Fidel Castro in Cuba, Patrice Lumumba in Congo, Jacobo Arbenz Guzman in Guatemala, and Ngo Dinh Diem in Vietnam. CIA efforts were particularly clumsy in the case of political assassination, and typically other groups carried out the assassinations before the CIA could get its act together...
http://consortiumnews.com/2014/01/22/the-lost-legacy-of-otis-pike/
7 replies, 1820 views
Replies to this discussion thread
| | | | |
| --- | --- | --- | --- |
| 7 replies | Author | Time | Post |
| The Lost Legacy of Otis Pike (Original post) | MinM | Jan 2014 | OP |
| | bananas | Jan 2014 | #1 |
| | MinM | Jan 2014 | #2 |
| | bobthedrummer | Jan 2014 | #3 |
| | MinM | Feb 2014 | #4 |
| | Octafish | Feb 2014 | #5 |
| | KoKo | Feb 2014 | #6 |
| | MinM | Mar 2014 | #7 |
---
Response to MinM (Original post)
Fri Jan 24, 2014, 03:01 AM
bananas (27,509 posts)
1. Good article - worth reading in full.
Thanks for the article, haven't been to Consortium News for a while.

---
Response to MinM (Original post)
Fri Jan 24, 2014, 09:13 AM
MinM (2,650 posts)
2. The Pike Committee
---
Response to MinM (Reply #2)
Fri Jan 24, 2014, 05:55 PM
bobthedrummer (26,083 posts)
3. Be that as it may, it is way past time for real reform and oversight-and PROSECUTION of those that
are depriving US of our rights under color of law. No one has really done anything that Otis Pike's Committee called for and look at the results of unaccountability and the travesty of criminals and traitors hiding behind the shield of "national security".
Thanks for all that you do here and in the real world MinM, something tells me that you "never give up" either.
---
Response to MinM (Original post)
Wed Feb 5, 2014, 12:54 PM
MinM (2,650 posts)
4. The first congressman to battle the NSA
Last month, former Congressman Otis Pike died, and no one seemed to notice or care. That's scary, because Pike led the House's most intensive and threatening hearings into US intelligence community abuses, far more radical and revealing than the better-known Church Committee's Senate hearings that took place at the same time. That Pike could die today in total obscurity, during the peak of the Snowden NSA scandal, is, as they say, a "teachable moment" —one probably not lost on today's already spineless political class.
In mid-1975, Rep. Pike was picked to take over the House select committee investigating the US intelligence community after the first committee chairman, a Michigan Democrat named Nedzi, was overthrown by more radical liberal Democrats fired up by Watergate after they learned that Nedzi had suppressed information about the CIA's illegal domestic spying program, MH-CHAOS, exposed by Seymour Hersh in late 1974. It was Hersh's exposés on the CIA domestic spying program targeting American dissidents and antiwar activists that led to the creation of the Church Committee and what became known as the Pike Committee, after Nedzi was tossed overboard.
Pike was an odd choice to take Nedzi's place—he was a conservative Cold War Democrat from a mostly-Republican Long Island district, who'd supported the Vietnam War long after most northern Democrats abandoned it, and who loathed do-gooder Kennedy liberals and Big Government waste. So no one expected Pike to challenge the National Security State and executive privilege so aggressively and righteously—and some argued, recklessly—as he wound up doing.
The reason is simple if you think in 1975 terms. Pike was an ambitious political animal—and in 1975, standing up to the secrecy-obsessed NatSec State like Warren Beatty and Robert Redford did on screen seemed like smart politics. Pike was looking to trade up to the Senate in 1976, just as Frank Church was looking to use the Church Committee hearings to springboard into the White House...
http://pando.com/2014/02/04/the-first-congressman-to-battle-the-nsa-is-dead-no-one-noticed-no-one-cares/
---
Response to MinM (Original post)
Thu Feb 6, 2014, 09:30 AM
Octafish (55,745 posts)
5. Thank you, MinM! Outstanding article from Melvin Goodman...
"Today there is no real effort to monitor, let alone reform, the CIA and the NSA in the wake of abuses that include torture, secret prisons, extraordinary renditions, and massive surveillance. A senior CIA operative, Jose Rodriquez, destroyed the torture tapes with impunity and has been allowed to write a book that argues there was no torture and abuse. That is exactly the reason why we need whistleblowers as well as courageous congressmen such as Rep. Otis Pike."

Amen.

---
Response to MinM (Original post)
Fri Feb 7, 2014, 05:30 PM
KoKo (84,711 posts)
6. Thanks for this post!
How sad...that he had lived to see this McCarthy type era return!
And to have Pete Seeger's loss last week.
But, they both leave a worthy legacy and that is something to hold onto as we move forward.
---
Response to MinM (Original post)
Thu Mar 13, 2014, 11:13 AM
MinM (2,650 posts)
7. Unfortunately Pike's career subsequently took a hit ..


Much like what happened in the wake of the Church Committee ..