Fri Mar 3, 2017, 05:43 AM
Sherman A1 (34,063 posts)
Daily Holidays - March 3
National Cold Cuts Day
You might know cold cuts as luncheon meat, sliced meats, smallgoods, Colton or simply cold meats. You can usually buy them packaged up and ready to eat at the grocery store or at your local deli, and depending on where you go you might be able to get them sliced to order. Because meat like this is pre-coooked, usually into sausage shapes or loaves, once it's sliced its ready to eat right away. Perfect for getting your savoury fix in a hurry!
https://www.daysoftheyear.com/days/cold-cuts-day/
Employee Appreciation Day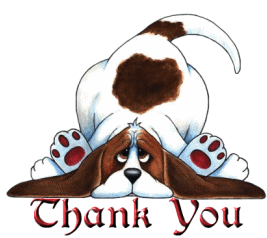 There's a lot of talk about what the most important part of your business is. There's an argument to be made that, when you're first starting out, the most important part of your business is your customers. After all, they're the ones that patronize your business, use your services and products, and ultimately ensure that you're successful at days end. Once a company has grown past a certain point, however, customers begin to have a contender for most important. When you have to hire employees to manage the extra business you can no longer handle alone, it's time to recognize that Employee Appreciation Day was established for one reason. Without your employees, there's no one to service your customers, which means you can't keep your doors open.
https://www.daysoftheyear.com/days/employee-appreciation-day/
Salesperson Day
There's a task amongst your employees that requires a certain skill set, an incredibly ability to identify what's needed and when, and to know every square inch of your store like the back of their hand. They have to be able to discern the needs of your customers when the customers themselves don't even know and point them in the right direction when the customers are violating that most important of policies "The customer is always right". Salesperson Day is dedicated to celebrating these intrepid souls and their ability to navigate the hellish pit that is…
retail.
https://www.daysoftheyear.com/days/salespersons-day/
http://www.famousbirthdays.com/march3.html
1 replies, 678 views
Replies to this discussion thread
| | | | |
| --- | --- | --- | --- |
| 1 replies | Author | Time | Post |
| Daily Holidays - March 3 (Original post) | Sherman A1 | Mar 2017 | OP |
| | femmocrat | Mar 2017 | #1 |
---
Response to Sherman A1 (Original post)
Fri Mar 3, 2017, 10:27 AM
femmocrat (28,239 posts)
1. K & R
It is also "What if Cats and Dogs had Opposable Thumbs Day" LOL