Thu Sep 11, 2014, 12:40 PM
TBF (31,861 posts)
Contigency Plans: Reagan's FEMA Administrator Giuffrida
Contingency Plans
by Matthew Cunningham-Cook
In a never-before-released thesis, Reagan's FEMA administrator advocates the potential internment of millions of blacks in concentration camps.
"[Giuffrida's] views really aren't that offensive, despite what some of the articles on the web have said," says the US Army War College spokeswoman, an officer of lieutenant colonel rank, unsolicited, over the phone.
I had asked for a copy of former FEMA administrator Louis Giuffrida's 1970 thesis, "National Survival—Racial Imperative." My request for the paper via Interlibrary Loan had been denied. I had called every number I could find to figure out why.
"[The thesis] is actually against racial prejudice," the spokeswoman continued. "It just is trying to figure out, that when the system breaks down, like Ferguson, what the Army's response should be."
I hadn't mentioned Ferguson.
After filing a FOIA request, I finally got my hands on the thesis. Giuffrida's paper, written at the US Army War College, is a pseudophilosophical, historical analysis of the origins of racial prejudice that then offers a proposal: the establishment of concentration camps to imprison potentially millions of black Americans in the event of a revolutionary uprising in the United States ...
More here:
https://www.jacobinmag.com/2014/09/contingency-plans/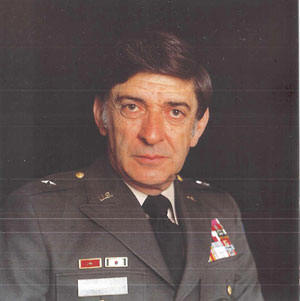 1 replies, 852 views
Replies to this discussion thread
| | | | |
| --- | --- | --- | --- |
| 1 replies | Author | Time | Post |
| Contigency Plans: Reagan's FEMA Administrator Giuffrida (Original post) | TBF | Sep 2014 | OP |
| | YoungDemCA | Sep 2014 | #1 |
---
Response to TBF (Original post)
Thu Sep 11, 2014, 01:55 PM
YoungDemCA (5,714 posts)
1. Not surprising, unfortunately.
Beginning in the 1970s, the United States took an especially reactionary turn in domestic politics (though some of that was foreshadowed by Reagan's election in California in 1966, among other things). Politically speaking, a lot of this was motivated by many white Americans" fears regarding the radicalization of black Americans and other minority groups. The Black Panthers, Malcolm X, and the race riots of the 1960s all seemed to confirm the fears and prejudices of white people. Plus, a lot of people were genuinely scared by crime, and they were more likely to support harsher punishments for black criminals. Of course, the media and politicians exploited and stoked these fears.

The race issue is really key to understanding how American society-and the American class system-operates.