Mon Aug 20, 2018, 08:19 PM
left-of-center2012 (25,803 posts)
Fort Zumwalt H.S.volunteer had sexual relationship with student
ST. CHARLES, Mo. (KMOV.com) -
An unpaid parent volunteer who has worked with the Fort Zumwalt East High School (St Peters, MO) boys track team has been arrested and charged with sexual contact with a student Friday. St. Peters police notified the Fort Zumwalt School District about the accusations against 41-year-old Ericka Oxford. They said none of the alleged contacts occurred at school.
A probable cause statement said the sexual relationship began in April of this year. The student told police he recalled one instance when the two had a sexual encounter at his home, after leaving track practice. The PC statement said the teen's father interrupted them. Oxford reportedly admitted to having encounters with the student weekly.
"Shocked to hear about this? I honestly don't believe it. She also helps out with things like football and stuff, she's always involved," said a person close to Oxford who wishes to stay anonymous.
Laura Wagner, who is in charge of PR and media relations for the school district, said the unpaid volunteers undergo a thorough background check. Wagner said Oxford passed this background check before volunteering. Wagner said further questions about the situation can be directed to the St. Charles County Prosecuting Attorney's office. Oxford turned herself in at 9 a.m Friday and released on a $20,000 bond. Under her bond conditions, she can't have contact with the victim or the family.
http://www.kmov.com/story/38908744/volunteer-with-fort-zumwalt-schools-arrested-and-charged-for-sexual-contact-with-student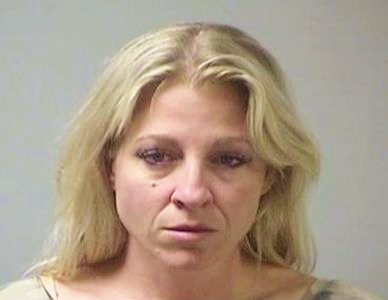 1 replies, 962 views
Replies to this discussion thread
| | | | |
| --- | --- | --- | --- |
| 1 replies | Author | Time | Post |
| Fort Zumwalt H.S.volunteer had sexual relationship with student (Original post) | left-of-center2012 | Aug 2018 | OP |
| | d_r | Aug 2018 | #1 |
---
Response to left-of-center2012 (Original post)
Mon Aug 20, 2018, 08:36 PM
d_r (6,302 posts)
1. This is a weird kind of sexism
and I would try to argue that it sexist against women.

If this has been a 41-year-old man and a high school age girl, I don't think the headline would say that he "had a sexual relationship with student."

Some people would say that this was sexist against men. That if it was a man it would be described as rape, but as a woman it is described as a sexual relationship. And then there are the creepy people saying disgusting things about how they wished they had they had that experience.

I don't see it that way. I think it is because men have always been perceived to have more power in our society, and that perceived power differential means that a man would be guilty of rape, but since a woman doesn't have the power that man has she is in a relationship. I see it as sexist against women.

I guess that is a really weird thing to say about a story like this. But I think a lot of times we do that in our society.

Like the way we socialize children. We discourage boys from doing stereotypical traditional girl activities. Put that baby doll away, son. But we encourage girls to engage in stereotypical traditional boy activities. You go girl, that's awesome. You rock. A girl can be a pirate or a princess, and either is OK, but a boy can be a pirate. We see that as empowering girls, and it is, but it is also sexist as hell because what we are doing is saying that the traditional boy activities are an upgrade for girls and the traditional girl activities are a downgrade for boys. There are a lot of boys who could stand to practice a little compassion and caring taking care of that baby doll if you ask me.

But anyway, I guess this is a really weird response to a story about rape.