Mon Jun 1, 2020, 06:28 PM
mahatmakanejeeves (32,126 posts)
Former KQV-AM On-Air Personality Dies
Obituaries
Former KQV-AM On-Air Personality Dies
He was a staple at the station for 11 years.
By Eric Heyl, Patch Staff
May 29, 2020 8:14 am ET
PITTSBURGH, PA — Bob Harvey, a former reporter and talk show host at KQV-AM has died. Mr. Harvey, 75, suffered from lung cancer.
According to PBRTV,
Mr. Harvey began at KQV in 1964 and stayed until the station's top-40 format ended in 1975. He also served as the station's traffic reporter and appeared in the 1968 classic horror movie "Night of the Living Dead."
Former KQV staffer dies
By Eric on May 28, 2020 • ( Leave a comment )
Bob Harvey, known for his work at KQV in the top-40 years, has died. Harvey was living with lung cancer and was just 75 years old. He started at KQV in 1964 and stayed until the top-40 era came to an end in 1975. Mr. Harvey was known as "Captain Bob" and was a reporter, talkshow host, and the voice of KQV's "Turkey Man".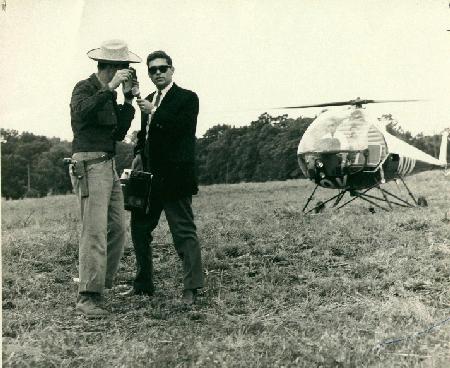 Scene from the 1968 cult classic,
Night of the Living Dead
. The KQV Traffic copter is in the background..
Harvey also flew the station helicopter while reporting traffic. The helicopter and Mr. Harvey were featured in the 1968 classic, "Night of the Living Dead".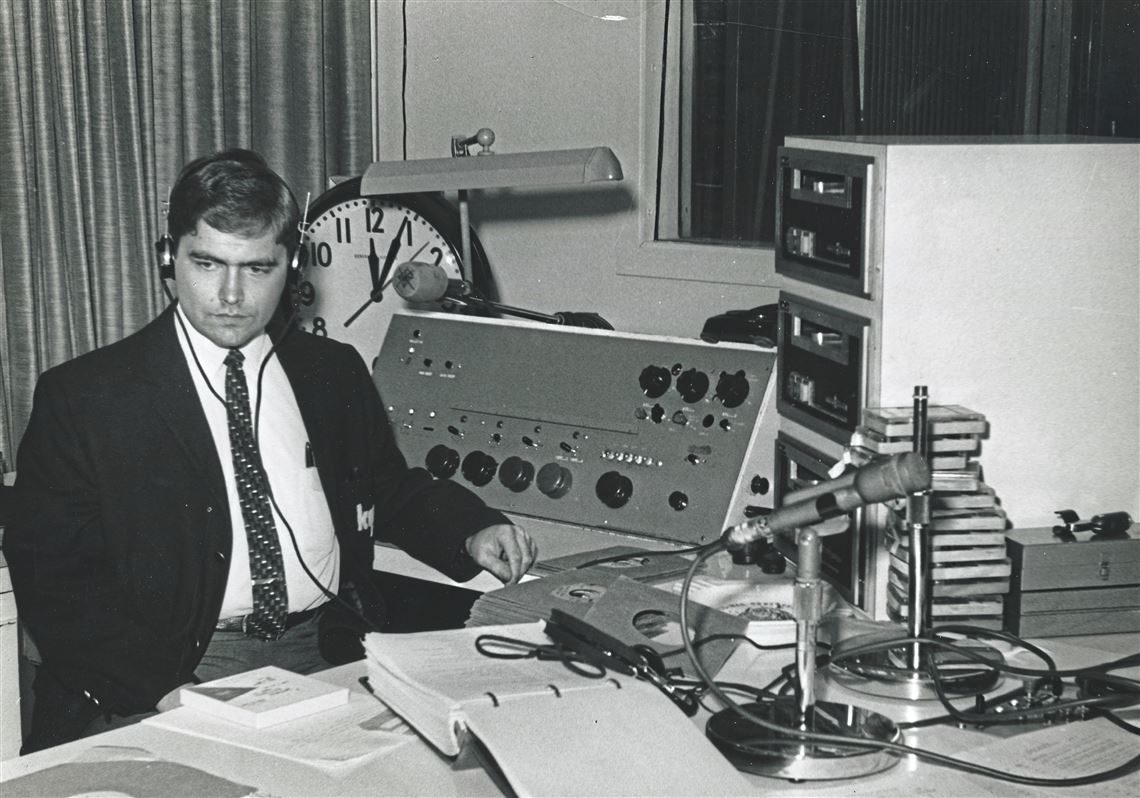 KQV radio personality Bob Harvey in an undated handout photo.3MORE
Former KQV newscaster Bob Harvey dies of lung cancer at 75
ALEXIS JOHNSON
Pittsburgh Post-Gazette
ajohnson@post-gazette.com
MAY 29, 2020 2:40 PM
Former KQV Radio newscaster Bob Harvey died Wednesday after a short bout with stage 4 lung cancer, according to his brother Tom Harvey. ... Mr. Harvey was 75.
His brother said Friday that the longtime radio newscaster and talk show host was diagnosed only three weeks ago and was told he had six months to live. Mr. Harvey was "up and about" Tuesday night in the assisted living facility where he resided when he started to experience some breathing problems, his brother said. ... A tumor had surrounded his esophagus, his brother said. He died the next morning.
Mr. Harvey began working at KQV as a traffic reporter after he graduated from Point Park College in the mid-1960s, which was the start of his long career with the station.
After pitching the idea of doing news from a helicopter, Mr. Harvey began taking the chopper over the city of Pittsburgh reporting live breaking news on-air, a stint that earned him the nickname "Captain Bob." ... His helicopter rides earned him a small part in the 1968 film "Night of the Living Dead" in which the helicopter can be seen flying over the sky.
{snip}
0 replies, 577 views