Wed Dec 9, 2020, 01:15 PM
Soph0571 (8,983 posts)
'V-Day', really? The vaccine should be a source of global joy, not petty patriotism
They had to go and ruin it, didnít they? Here is a great moment for humanity: lovely people getting a vaccination against a deadly virus that has been developed with breathtaking rapidity. And what is the image that has been injected into our brains where it will lodge like a parasite? Matt Hancock pretend-crying on Good Morning Britain like a no-hoper auditioning for clown school.

The health secretary staged his bizarre pantomime presumably because the simple emotions that any sane person might be feeling Ė relief, hope, a tinge of wonder at the extraordinary ingenuity of which our species is capable Ė are not enough. Another layer of sentiment must be slathered on.

As throughout the pandemic, that extra coating is a thick overlay of phoney patriotism. The grim reality of being the first country in Europe to pass 50,000 deaths from Covid-19 must be somehow cancelled by the boast of being the first in the world to begin vaccinating against it.
-----
For everybody else, the race has been against the virus. For the Johnson regime, it seems, the race is against everybody else. That way of thinking is especially risible when you didnít even build the rocket.

But itís also rather sad. Confident countries donít need to prove their greatness to themselves by building their very own Olympic podiums and presenting themselves with gold medals. They donít need to suck the joy out of a great achievement for humanity by wrapping it in red, white and blue. Weíve all shed enough real tears this year Ė spare us the fake patriotic ones.
[link:
https://www.theguardian.com/commentisfree/2020/dec/09/v-day-vaccine-patriotism-britain
|]
As someone said in the comments section:
I think it's pretty obvious to everyone that the school's bully - a bloated and over-privileged berk - is trying to submit the smart lad's homework as his own, after spending days on end berating him for wasting his time on thinking and learning.
Exactly this. V day... they literally believe they have the gravitas of a government on a war footing. They are embarrassing little Englanders empire throwback wannabees.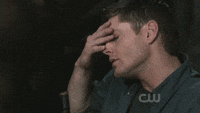 4 replies, 672 views
Replies to this discussion thread
| | | | |
| --- | --- | --- | --- |
| 4 replies | Author | Time | Post |
| 'V-Day', really? The vaccine should be a source of global joy, not petty patriotism (Original post) | Soph0571 | Dec 2020 | OP |
| | Mike 03 | Dec 2020 | #1 |
| | Chin music | Dec 2020 | #2 |
| | abqtommy | Dec 2020 | #3 |
| | T_i_B | Dec 2020 | #4 |
---
Response to Soph0571 (Original post)
Wed Dec 9, 2020, 01:25 PM
Mike 03 (16,577 posts)
1. Indeed. This two-track trend in some Western Democracies towards
nationalism and isolationism (amid fantasies of Autarky and Empire) is deeply worrying. We have problems to solve that can't be solved unless we cooperate and join forces. All that we achieved in the post WW2 era is slowly crumbling.
---
---
Response to Soph0571 (Original post)
Wed Dec 9, 2020, 02:10 PM
abqtommy (10,883 posts)
3. But what about the brexit debacle? It's obvious to me that Bo "ya doesn't have to call me
Johnson" Jo is capable of multi-tasking and not in a good way!
---
Response to Soph0571 (Original post)
Thu Dec 10, 2020, 08:48 AM
T_i_B (14,575 posts)
4. Being first to start vaccination is great
But being the nation with the most comprehensive Coronavirus vaccination programme would be even greater!