Tue Jan 24, 2023, 08:42 PM
marmar (75,258 posts)
Next stop, Twatt! My tour of Britain's fantastically filthy placenames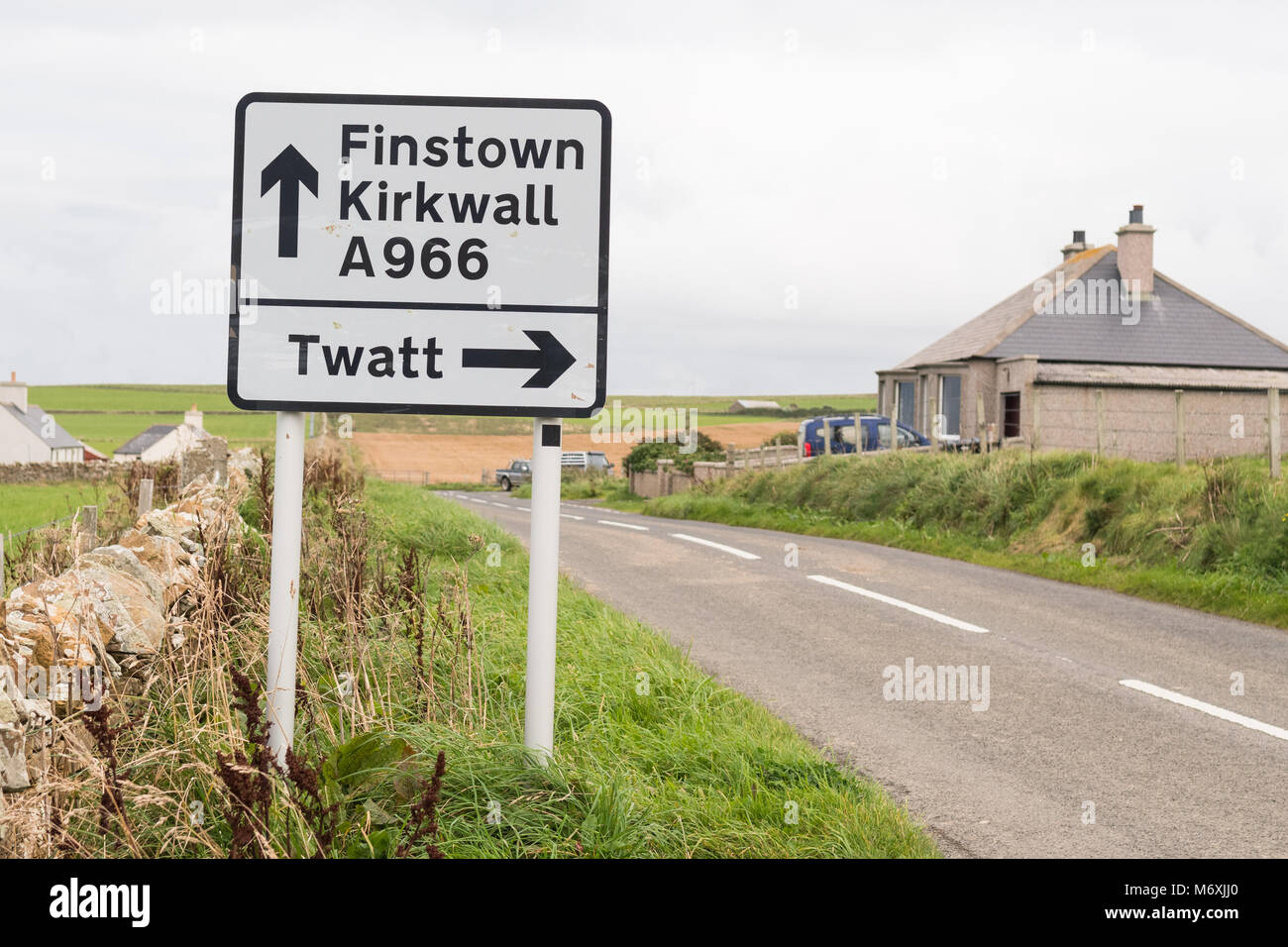 Next stop, Twatt! My tour of Britain's fantastically filthy placenames
The UK is full of extremely rude-sounding towns and villages. But what's it like to live in them? Some locals can't wait to change the names, while others embrace the quirk – even selling signpost souvenirs
Tom Lamont
Sat 21 Jan 2023 05.00 EST
(
Guardian UK
) On the road to Twatt, a message arrives from a resident there. Am I making the pilgrimage up through Scotland to this hamlet on the island of Orkney only to admire its notorious, unwittingly rude road sign? If so, don't bother. "Our council was so frustrated by that sign being stolen, they have now not replaced it," says Judith Glue, who runs a gift shop selling pictures of the old Twatt sign to tourists who might otherwise leave the region disappointed. Grateful for her warning, I thank Glue and read over a list I've made of those other dwelling places in the UK that through some quirk of linguistic evolution have found themselves with fantastic, filthy-sounding names. At Cock Bridge, in Aberdeenshire, they have the same trouble as in Twatt. "Our sign is constantly being pinched," says Geva Blackett, a councillor for the region. "People have been taking them away as mementoes. Why do they do it?"
It's an early lesson from my road trip around these towns, villages, parishes, hamlets and farms, many of which are irresistible to Insta-tourists and sign thieves – always phone ahead. One autumn day, I drive for over an hour to visit an Ass Hill in Dorset, just to find it's an unremarkable and uninhabited lane between hedgerows. The village of Shitterton, about 20 miles away, is much more interesting. Residents here are quite accustomed to hobby-horse types like me wandering through to have a nose around and ask questions. Most are proud, even defiant about this startling name of theirs, which derives from the fact that about 1,000 years ago the site was an open sewer.
One local, Peter Gordon, tells me he always makes sure to include Shitterton on his driving licence, because it's a reliable conversation starter if he's ever asked to show ID. Gordon directs my attention to an enterprising local plumber who has gone all-in on a branding opportunity, renaming his premises Pooh Corner. Not every local person takes quite such pleasure in their geographic distinction however. One of Gordon's neighbours, Ian Ventham, tells me about a quarrel he used to have with his late mother-in-law. She always swore that the "h" in Shitterton was silent. "There are still adherents to the 'Sitterton' variant today," sighs Ventham.
I first became curious about these places – what it was like to live in them, what the benefits were, what were the frictions and frustrations for locals – when I read about the put-upon citizens of Fucking in Austria. This remote, socially conservative village had suffered from decades of unwanted attention, ever since the second world war when British and American soldiers passed through and took home word about a truly unforgettable little place. (The name is thought to stem from a centuries-old landowner.) By 2005, Fucking was so routinely overrun by backpackers and bucket‑listers, all of them chasing selfies or keepsakes, that CCTV cameras had to be pointed at every Fucking sign in town. Even this wasn't enough to deter people, and in 2020 the local mayor, Andrea Holzner, oversaw a change of name to Fugging. Holzner did not respond to my requests to be interviewed, and no wonder, having told reporters in 2020: "We've had enough." ...........(more)
https://www.theguardian.com/science/2023/jan/21/next-stop-twatt-my-tour-of-britains-fantastically-filthy-placenames
4 replies, 470 views
Replies to this discussion thread
| | | | |
| --- | --- | --- | --- |
| 4 replies | Author | Time | Post |
| Next stop, Twatt! My tour of Britain's fantastically filthy placenames (Original post) | marmar | Jan 24 | OP |
| | viva la | Jan 24 | #1 |
| | Historic NY | Jan 24 | #2 |
| | CrispyQ | Jan 29 | #3 |
| | Historic NY | Jan 29 | #4 |
---
Response to marmar (Original post)
Tue Jan 24, 2023, 08:46 PM
viva la (2,153 posts)
1. Crapstone...
---
Response to marmar (Original post)
Tue Jan 24, 2023, 08:53 PM
Historic NY (36,515 posts)
2. They should market them like some Transportation Depts do...
I'd start a whole new collection, for my tavern
:
---
Response to Historic NY (Reply #2)
Sun Jan 29, 2023, 09:58 AM
CrispyQ (33,526 posts)
3. A little off topic, but the state of Colorado had to swap out their 420 mile marker signs,
cuz they kept getting stolen.
---
Response to CrispyQ (Reply #3)
Sun Jan 29, 2023, 11:11 AM
Historic NY (36,515 posts)
4. The sign on the interstate in Indiana to Chicago is 107 miles