Wed Mar 30, 2016, 11:04 AM
forest444 (5,902 posts)
First businessman sentenced for dictatorship-era crimes in Argentina.
A federal court in Salta Province, Argentina, sentenced former bus company owner Marcos Levín to 12 years in prison yesterday, making him the first businessman in the country's history to be convicted for crimes against humanity committed during the last military dictatorship.
Levín, the ex-owner of the La Veloz del Norte transport company, was sentenced with two former police officers, Víctor Bocos and Víctor Almirón, for their role in the 1977 kidnapping and torture of his former employee Víctor Cobos. Another ex-police officer, Enrique Cardozo, was given an 8-year prison sentence. The sentences will likely be appealed.
"He (Levín) wasn't convicted just because he happened to be the owner of a company with victims of crimes against humanity. There was evidence that proved Levín was linked to the crime," Gastón Chillier, the director of the Centre for Legal and Social Studies (CELS) human rights organization, told the Herald. Chillier said the case is important because it was
the first time a businessman was found guilty of committing crimes against humanity against his workers and labor union representatives in his company.
Labor disputes during the dictatorship were often immediately followed by military or police repression meant to have a "disciplinary effect" on employees, and Levín is one of a number of prominent Argentine businessmen prosecuted for crimes against humanity in recent years. These cases have moved more quickly since former President Cristina Kirchner signed a law in 2015 facilitating investigations of civilian complicity in the Dirty War.
Out of the 344 civilians currently under investigation for dictatorship-era crimes, at least 21 of them are businessmen, according to a CELS report released last week. Cobos, a member of the Salta delegation of the Transport Workers Union (UTA), was one of many of Levín's employees that were arrested and tortured due to their union activity; but investigators haven't yet been able to establish the exact number of victims.
"We hope that the Supreme Court authorizes us to represent the dozens of other workers that were persecuted and arrested due to Levín's orders," the plaintiff's lawyer David Leiva told
Página/12
. The Supreme Court is reviewing whether to remove the statute of limitations for investigations in these types of cases.
At:
http://buenosairesherald.com/article/211580/first-businessman-sentenced-for-dictatorshipera-crimes
1 replies, 682 views
Replies to this discussion thread
| | | | |
| --- | --- | --- | --- |
| 1 replies | Author | Time | Post |
| First businessman sentenced for dictatorship-era crimes in Argentina. (Original post) | forest444 | Mar 2016 | OP |
| | Judi Lynn | Mar 2016 | #1 |
---
Response to forest444 (Original post)
Wed Mar 30, 2016, 06:47 PM
Judi Lynn (147,047 posts)
1. They'd better work as quickly as possible getting these people where they should have been already.
I wouldn't be surprised to see Macri try to put the immunity for the worse of the murdering monsters back in effect, would you? Just like Carlos Menem, friend of the George H. W. Bush's entire family.
It is great news, however, to learn they have brought in this walking nightmare, a man so low he would turn in his own leftist employees, in hopes of hiring hew ones who would work for far less. In the meantime the ones he sent to the torture rooms were subsequently murdered and thrown out of the sky into the ocean from the military aircraft, never to be seen again.
The article says the Supreme Court is considering removing the statute of limitations to these crimes so there will be time to bring the ones remaining to justice. If only that will be possible under Macri.
Thanks for the important news.
[center]
Marcos Levín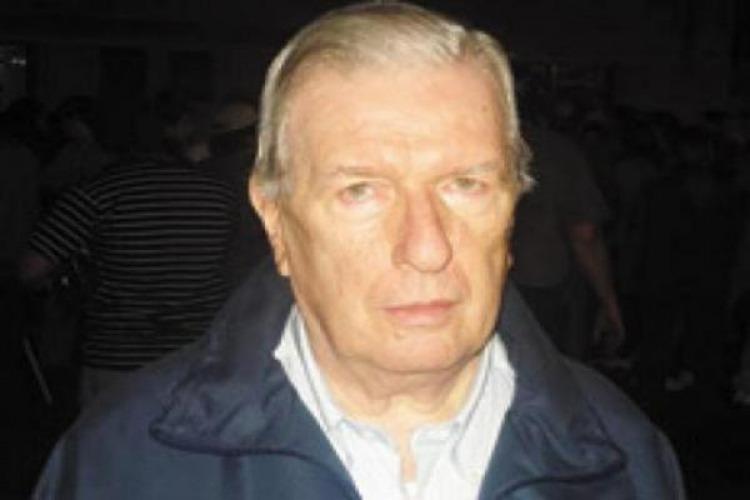 [/center]