Sun Oct 9, 2016, 08:52 PM
forest444 (5,902 posts)
Macri administration caught spying on two leading opposition journalists.
Leaked documents from Argentina's Federal Intelligence Agency (AFI) reveal that the Mauricio Macri administration has been illegally spying on two leading opposition journalists.
The targeted journalists, Mauro Federico, 49, and Gustavo Sylvestre, 53, co-host the top-rated nightly economic current events program
Minuto Uno
(First Minute) and had been critical of the right-wing Macri administration over its austerity policies, the deepening recession, the Panama Papers and dollar futures corruption scandals, and other controversies.
Both took to Twitter to express rejection and concern over the revelations. "I'm not surprised," Sylvestre noted; "but it is very serious and the government should give an immediate response." Sylvestre added that this is part of a pattern of harassment that began when his SUV was destroyed by arson in 2014 in an as-yet unsolved incident that he believes was planned.
Federico, who is also editor-in-chief of Argentina's leading business daily
Ámbito Financiero
, stated that "the intelligence services are so incompetent they leave their fingerprints on every act of wrongdoing they commit. Nevertheless, we musn't let them off for these things."
This isn't the first time Macri has come under fire for using warrantless surveillance against critics, or even personal rivals.
He and the head of his newly-created Metropolitan Police, Jorge "Fino" Palacios,
were indicted in 2009 for running illegal wiretaps
on among others Sergio Burstein (head of the main victims' rights group representing relatives of those killed in the 1994 AMIA Jewish community center attack), bidding competitors of his father's (a top local contractor), and Macri's own brother-in-law (with whom his father had a dispute). The charges were dropped last December, two weeks after taking office as president.
Nor was this the first time journalists critical of his administration have been harassed.
While sacking public radio and television hosts seen as critics in January, officials informed a number of those laid off that "
we've reviewed your Twitter pages
."
A clause buried in a tax amnesty bill introduced by the administration in May
would have punished journalists reporting on those benefiting from said amnesty with up to two years in prison and a fine
equal to whatever amount was repatriated. The Argentine Journalists' Forum (FOPEA) denounced the clause as unconstitutional, and Macri withdrew it in June.
The production offices of
Tiempo Argentino
, a center-left Buenos Aires news daily, and its companion radio station, Radio América, were ransacked in July. Local police, controlled by a city government run by Macri's same party,
refused to intervene or to allow employees to intervene as the destruction was taking place
, and were later filmed escorting a number of vandals out without issuing arrests or removing their ski masks.
Three prominent Macri critics - including a journalist, Cynthia García - had their homes or offices broken into within days of each other in August. García had nothing stolen except two computers, external hard drives, tablet, spiral notebooks, and other research being used in a forthcoming investigative piece.
The country's most popular variety show host, Marcelo Tinelli, was also the target of a massive social media harassment campaign after satirizing Macri in July. The campaign was revealed to have been directed by a partisan "troll center," and that at most 2% of all derogatory posts were in fact linked to real individuals.
Jorge Halperín, one of the public radio hosts fired shortly after Macri took office, noted that spying on journalists was "a matter of course, as if part of Macri's DNA - but no less serious even so."
At:
https://translate.google.com/translate?hl=en&sl=es&u=http://www.d24ar.com/nota/argentina/385197/sylvestre-mauro-federico-consideran-muy-grave-haber-sido-espiados-afi.html&prev=search
4 replies, 815 views
Replies to this discussion thread
| | | | |
| --- | --- | --- | --- |
| 4 replies | Author | Time | Post |
| Macri administration caught spying on two leading opposition journalists. (Original post) | forest444 | Oct 2016 | OP |
| | Judi Lynn | Oct 2016 | #1 |
| | forest444 | Oct 2016 | #2 |
| | Judi Lynn | Oct 2016 | #3 |
| | Judi Lynn | Oct 2016 | #4 |
---
Response to forest444 (Original post)
Mon Oct 10, 2016, 03:54 AM
Judi Lynn (147,047 posts)
1. Alvaro Uribe, in Colombia, was notorious for doing these things, involving a huge scandal.
Even a political comedian, Jaime Garzon, was assassinated for his progressive views.

Is there any government body in Argentina powerful enough, or clean enough to do anything about their fascist president?

This is looking very scary, isn't it?

Hope there will be some way of protecting these journalists from even worse crimes than have befallen them already. Loss of income, home invasions, burlary, theft of their personal research, and everything points to only one place. Only one person.

Things got very weird in almost no time at all.

Didn't know about the wiretaps on victim's relatives, and business rivals of the father and brother-in-law. So sick. Also, while Macri's people are persecuting the Jewish relatives of the bombing victims, other idiots are insisting it was Islamic people, not fascists, by god, who did it!

Thanks for the new information, forest444. We really want to know as much as we possibly can about what this monster is accomplishing in his war against the people of Argentina.
---
Response to Judi Lynn (Reply #1)
Mon Oct 10, 2016, 12:30 PM
forest444 (5,902 posts)
2. You're very welcome, Judi. There are probably many more cases just like this.
Not being able to avail themselves of the kind of technology the NSA has, Argentine "intelligence" does indeed, as Mauro Federico noted, usually leave lots of fingerprints whenever they've pulled nonsense like this.
And as paranoid as Macri is by all accounts, we'll probably see a lot more incidents like this.
Thanks again, Judi. Hope you enjoyed the "debate" last night (actually, more like a group therapy session for one very unhinged patient).
And Happy Indigenous Peoples' Day!
---
Response to forest444 (Reply #2)
Tue Oct 11, 2016, 05:20 AM
Judi Lynn (147,047 posts)
3. The hard right predators are still active continually since the dictatorship it appears.
Have found many references over the years to their activities in the Americas, hand in hand with US American "advisors," special services, etc. as they assist baby dictators in getting a vicious grip upon the helpless populations. Those particular people never did ditch their fascist aspirations, even when the dictatorship was thought to have been put down.
The "debate!" Unbelievable. The man drags everyone so far down in just putting up with him. How do any of them ever keep a straight face whenever he's around? He's so profoundly backward in his emotional development, his intellect, his entire personality.
Trump actually is the complete embodiment of ALL Republican core "principles." He's contrary to EVERYTHING a civilization holds to be worthwhile, and worthy.
Leading right to the celebration of "Indigenous Peoples' Day", yesterday, as this government celebrated by taking their guns and their dogs and driving off, taking to jail rightful protesters, preventing them from expressing their differences regarding the US Government's theft of the very land the government acknowledged was theirs in treaties already. It boggles the mind, doesn't it?
Clearly the dirtbags behind this are all Trump-like soulless zombies, and greedy @$$hol&$.
Have never seen so much wrong going on all at the same time. It's a triumph of evil. Hope it's just a nasty hiccup and the world will be back on the road to civilization again.
Liked your imagery for that "debate." Have you ever seen anything so ODD in your life? Geez.
It would have been so much more enjoyable if Trump had sent in various people to do an exhibition of "planking."
[center]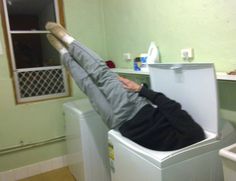 [/center]
---
Response to Judi Lynn (Reply #1)
Tue Oct 11, 2016, 07:10 AM
Judi Lynn (147,047 posts)
4. Hope these two journalists are going to be spared worse behavior from the Macri government.
[center]
[/center]
A lot of people will be watching, for sure.