Sat Apr 17, 2021, 01:53 PM
PoliticAverse (23,960 posts)
Raul Castro resigns as Communist chief, ending era in Cuba
HAVANA (AP) — Raul Castro said Friday he is stepping down as head of Cuba's Communist Party, ending an era of formal leadership that began with his brother Fidel and country's 1959 revolution.

The 89-year-old Castro made the announcement in a speech at the opening of the eighth congress of the ruling party, the only one allowed on the island.

He said he was retiring with the sense of having "fulfilled his mission and confident in the future of the fatherland."

"Nothing, nothing, nothing is forcing me to make this decision," said Castro, part of whose speech to the closed Congress was aired on state television. "As long as I live I will be ready with my foot in the stirrup to defend the homeland, the revolution and socialism with more force than ever."

Castro didn't say who he would endorse as his successor as first secretary of the Communist Party. But he previously indicated he favors yielding control to 60-year-old Miguel Díaz-Canel, who succeeded him as president in 2018 and is the standard bearer of a younger generation of loyalists who have been pushing an economic opening without touching Cuba's one-party system.
Read the rest at:
https://apnews.com/article/fidel-castro-miguel-diaz-canel-raul-castro-cuba-be9643a492b1803b67e29c8de467f7e9
2 replies, 740 views
Replies to this discussion thread
| | | | |
| --- | --- | --- | --- |
| 2 replies | Author | Time | Post |
| Raul Castro resigns as Communist chief, ending era in Cuba (Original post) | PoliticAverse | Apr 2021 | OP |
| | Judi Lynn | Apr 2021 | #1 |
| | Judi Lynn | Apr 2021 | #2 |
---
Response to PoliticAverse (Original post)
Sun Apr 18, 2021, 05:22 PM
Judi Lynn (149,494 posts)
1. He's completing his plan he discussed a few years ago.
Last edited Mon Apr 19, 2021, 12:41 AM - Edit history (1)
Great photo taken during the Obamas' trip to Cuba, showing Miguel Díaz-Canel sitting next to Michelle, sitting
next to Raúl, sitting next to a translator and President Obama.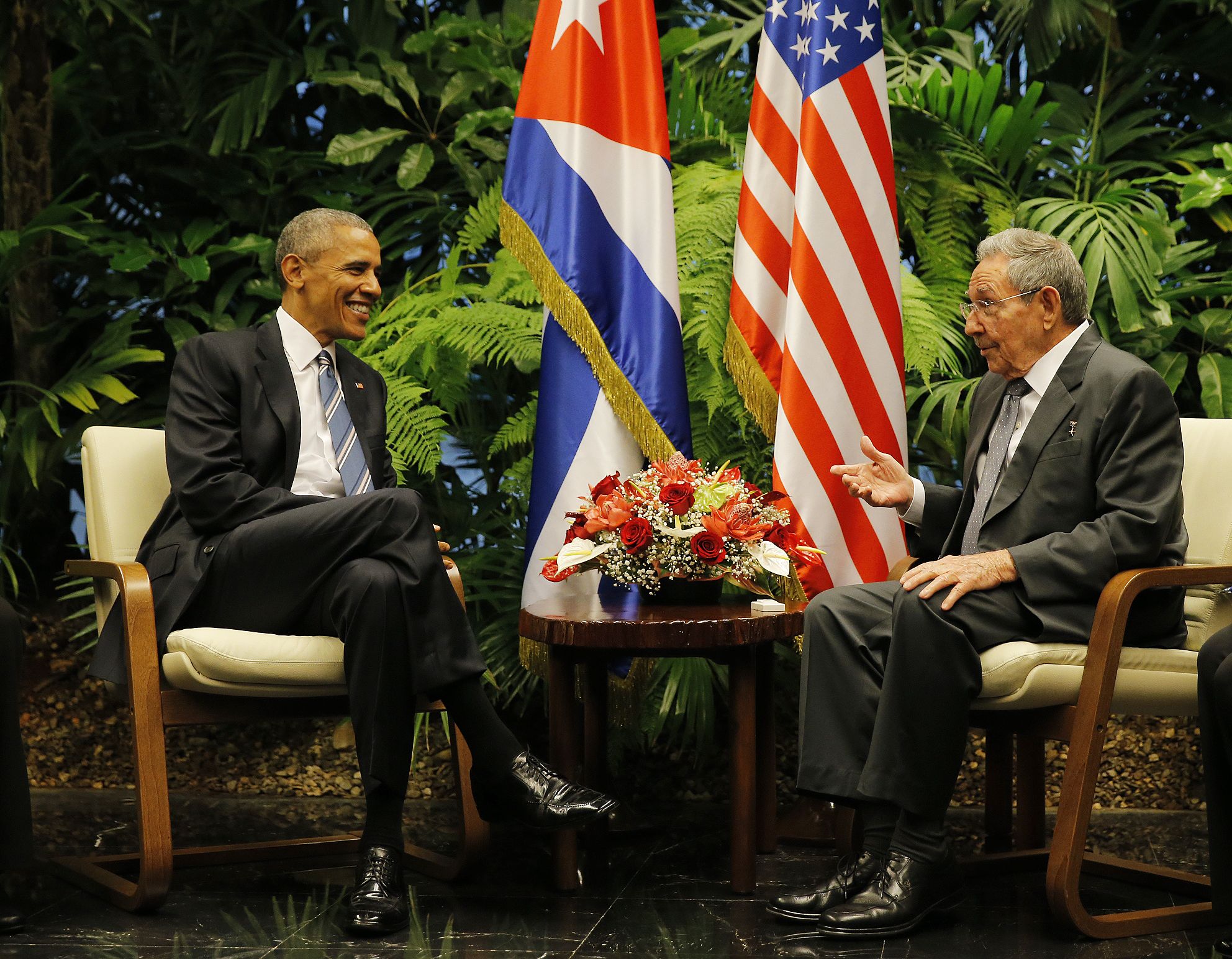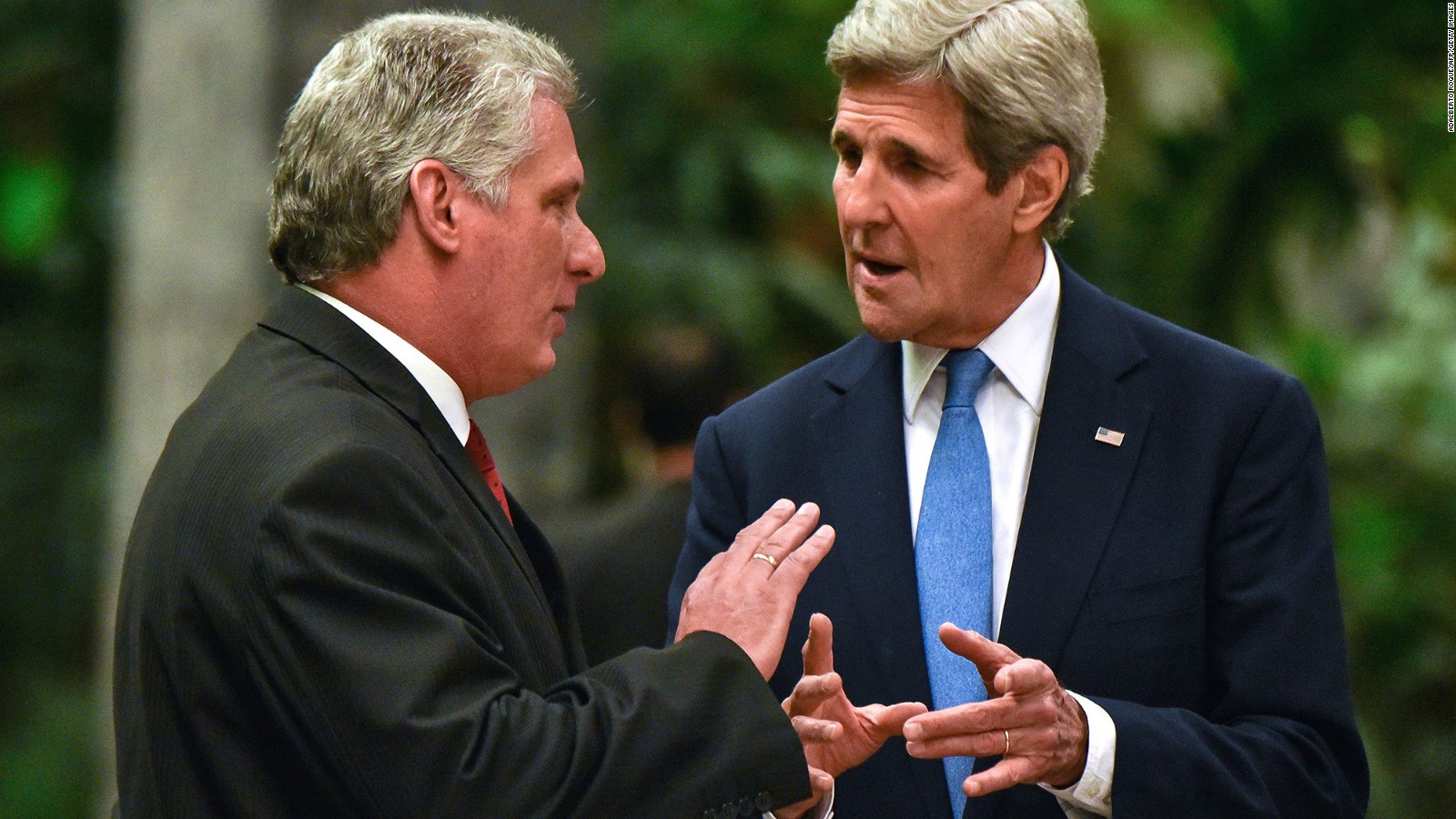 John Kerry, speaking with Miguel Díaz-Canel
---
Response to Judi Lynn (Reply #1)
Sun Apr 18, 2021, 05:32 PM
Judi Lynn (149,494 posts)
2. Adding meeting with Justin Trudeau, in Cuba: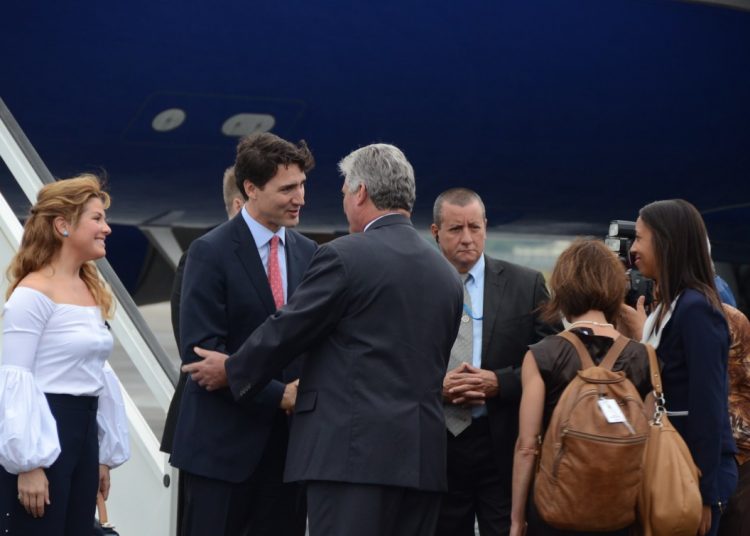 Miguel Díaz-Canel meets the Trudeaus at the (Aeropuerto José Martí) José Martí International Airport.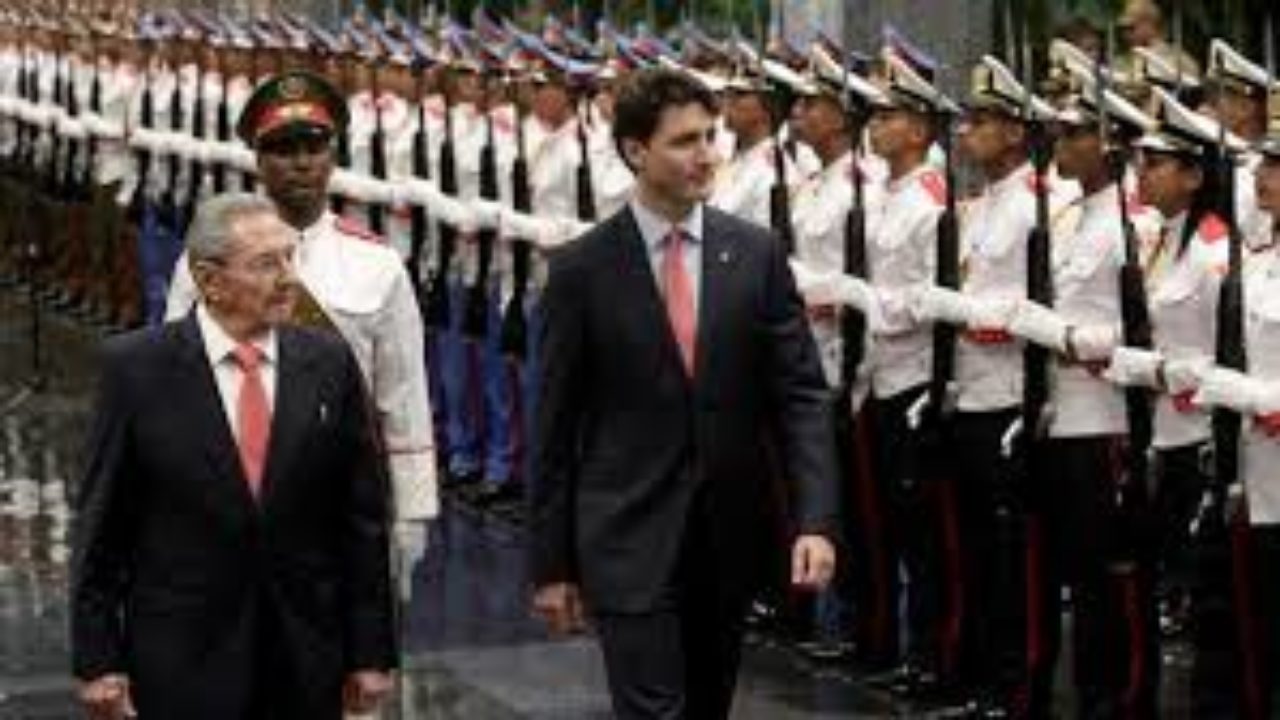 France to Renovate Havana's José Martí International Airport
A French government-controlled firm will also receive a concession to operate the airport.
BY KATHERINE LAGRAVE
August 5, 2016
After the U.S.-Cuba detente in December 2014, change to Cuban tourism came quickly: Airlines rushed for approval to fly regular routes between the two countries, and the first cruise out of the U.S. to the island nation in 50 years sailed in May. American travelers to Cuba have increased dramatically—with the Kims, Kanyes, and Karls of the world paying a visit—and Cuban Tourism Minister Manuel Marrero said that as a whole, visitor numbers in the first half of 2016 were already 12 percent higher than last year's. It's a lot of renewed interest in a country whose infrastructure, including its biggest airport, may struggle to cope. This week, news broke that Cuba has outsourced renovation and operation of Havana's José Martí International Airport, which has strained under the influx of visitors.
In an announcement on Wednesday, it was revealed that Aeroports de Paris, the French government-controlled firm that runs Charles de Gaulle, Orly, and other Paris-area airports, would "receive a concession" to operate Jose Marti, while the airport would be modernized, expanded, and renovated by French firm Bouygues. Little is known about the specifics of the agreement, but it's clear that Cuba is considering its long-term growth: "The project foresees the financing and execution of immediate actions to improve the quality of services as well as medium and long-term investments corresponding to the estimated growth in passengers," said Eduardo Rodriguez, deputy minister of transportation.
The airport will not see a change in ownership. As to why the decision was made to outsource the renovation and operations, Rodriguez said it was a matter of assessing new alternatives for financing. Last year, France agreed to convert several hundred million dollars in debt toward development projects in Cuba, but it's not clear if the airport expansion is one of those projects.
U.S. commercial flights to Cuba will resume as early as August 31, yet so far, none of the approved airlines will be flying to Havana. Instead, routes will begin from Florida to Camagüey, Cienfuegos, Holguín, Santa Clara, and Varadero. Interested in going? You'll still have to fall under one of the 12 categories permitted for Americans to travel to Cuba.
More:
https://www.cntraveler.com/stories/2016-08-05/france-to-renovate-havanas-jose-marti-international-airport