Mon Jun 28, 2021, 04:15 AM
Judi Lynn (149,447 posts)
Victims organization demand closure of ex-Colonia Dignidad tourist site
by Javiera León Badaracco
27 June, 2021
Families of political prisoners that lost their lives at Colonia Dignidad demand the closure of the facility in respect of the victims' dignity. Led by German immigrants, Colonia Dignidad was an infamous torture center during the Pinochet dictatorship. Rebranded in 2005, it now functions as a tourist site that sells Bavarian clichés.
Victims' organizations from Talca, Parral, Santiago, Concepción, Chillán, Valparaíso, Valdivia and Osorno, along with NGO Codepu and the Casa Memoria José Domingo Cañas foundation are demanding the Chilean and German governments shut down the Villa Baviera tourist site and turn it into a memorial.
Villa Baviera is the predecessor of Colonia Dignidad, which was a concentration camp and sect run by German immigrants and religious fundamentalists in southern Chile. Members had to obey Paul Schäfer, a pedophile who was well-connected to the dictatorship. In underground cells at the camp, political prisoners were tortured and killed.
The organizations received information only on Thursday that in 2019 already some experts presented proposals to Germany and Chile about how to turn Villa Baviera into a memorial site and commemorate the victims, Radio Cooperativa reported on Saturday.
More:
https://chiletoday.cl/victims-organization-demand-closure-of-ex-colonia-dignidad-tourist-site/
2 replies, 560 views
Replies to this discussion thread
| | | | |
| --- | --- | --- | --- |
| 2 replies | Author | Time | Post |
| Victims organization demand closure of ex-Colonia Dignidad tourist site (Original post) | Judi Lynn | Jun 28 | OP |
| | Judi Lynn | Jun 28 | #1 |
| | abqtommy | Jun 28 | #2 |
---
Response to Judi Lynn (Original post)
Mon Jun 28, 2021, 04:34 AM
Judi Lynn (149,447 posts)
1. Paul Schfer: Nazi colonel who established an anti-Semitic colony in Chile after the war
Colonia Dignidad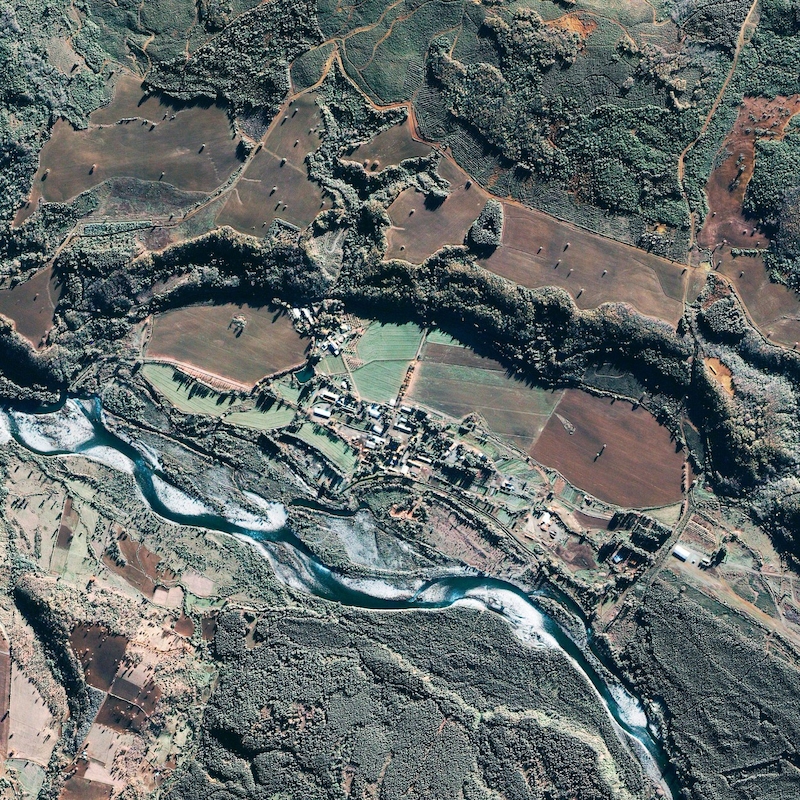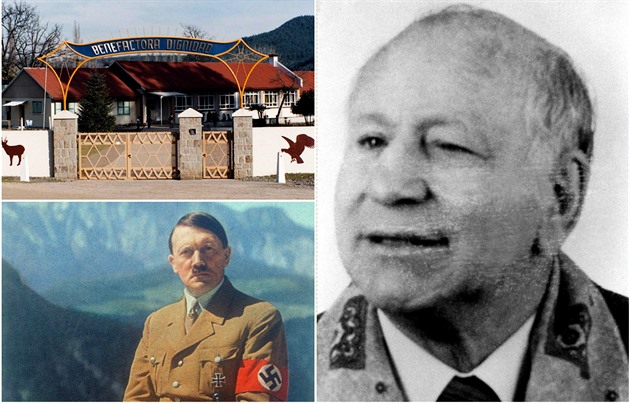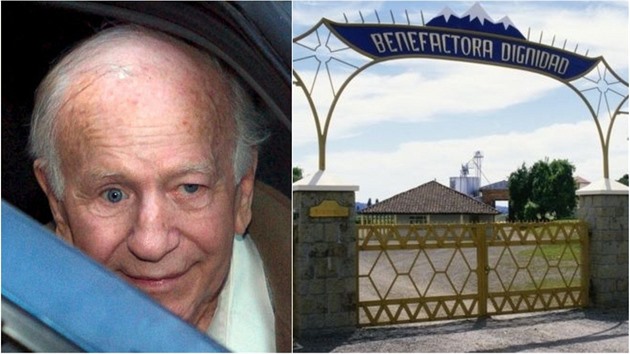 Phil Davison
Sunday 23 October 2011 00:23
Paul Schäfer was a former colonel in Hitler's army who survived the post-war years under the cover of being a Lutheran pastor and running an orphanage near what was then the West German capital, Bonn.
After he was charged with sexually abusing two orphan boys he fled to Chile in 1961, taking many orphans and loyal followers with him, aided by an underground Nazi network in South America and the pro-Nazi Chilean military.
There, near the town of Parral, 220 miles south of the capital, Santiago, he purchased 70 square miles of lush forested land which he called Colonia Dignidad [Dignity Colony]. Behind barbed wire and protected by armed guards and Alsatian dogs – andeventually with the support and protection of his friend, the Chilean dictator General Augusto Pinochet – he established a secretive anti-Semitic and anti-communist cult which became something of a state-within-a-state, effectively a forced labour camp for the orphans who worked the land from sunrise to sunset, unpaid and barred from leaving. Schäfer built a power plant, a television station and two airstrips within his land, ostensibly to export timber, wheat, corn and German specialities such as pastries and bratwurst.
After Pinochet came to power in a 1973 coup, their friendship meant he could import and export freely without paying taxes. He was aided by support from local farmers who benefited from mutual trade as well as a school and a state-of-the-art hospital just inside the colony's gates, which offered treatment to farmers' children – partly to encourage the local farmers to support the colony and help guard it against intruders. When I tried to interview Schäfer for The Independent in the 1990s I was kept at bay and intimidated by local farmers with machetes, armed German guards with walkie-talkies and Alsatian dogs.
After Pinochet's downfall in the late 1990s, Chileans began to reveal stories of their experiences in the colony. Repentant officers of Pinochet's National Intelligence Agency (Dina) said the airstrips had been used to ship arms to Schäfer and to bring anti-Pinochet political dissidents for "interrogation".
Most of these joined the ranks of los desaparecidos – the disappeared ones – but those who survived spoke of electric-shock torture in underground dungeons from a German who turned up the volume of his Wagner music as he increased the electric current. The survivors and former Dina agents said dozens of political dissidents were tortured to death or murdered by Schäfer with shots to the back of neck then buried in mass graves within the colony.
It was, however, the testimony of people who managed to escape from the colony which eventually led to charges of multiple sexual abuse of minors by the man they had been forced to call Tio Permanente – "Our Eternal Uncle." The escapees said babies were taken from their mothers and raised communally. Schäfer himself, they said, was always surrounded by a group of boys he treated like slaves, using electric shocks or tranquillisers as punishment. Children and their parents were taught that it was an honour for a child to be chosen to share the bed of their "Supreme Leader."
More:
https://www.independent.co.uk/news/obituaries/paul-schafer-nazi-colonel-who-established-anti-semitic-colony-chile-after-war-1981014.html
---
Response to Judi Lynn (Reply #1)
Mon Jun 28, 2021, 06:03 AM
abqtommy (11,473 posts)
2. Thanks for the reminder.