Fri Jan 14, 2022, 04:45 PM
Judi Lynn (150,680 posts)
U.S. fears Feb. 7 could bring new political upheaval in Haiti -- with huge ramifications
BY MICHAEL WILNER AND JACQUELINE CHARLES UPDATED JANUARY 14, 2022 2:49 PM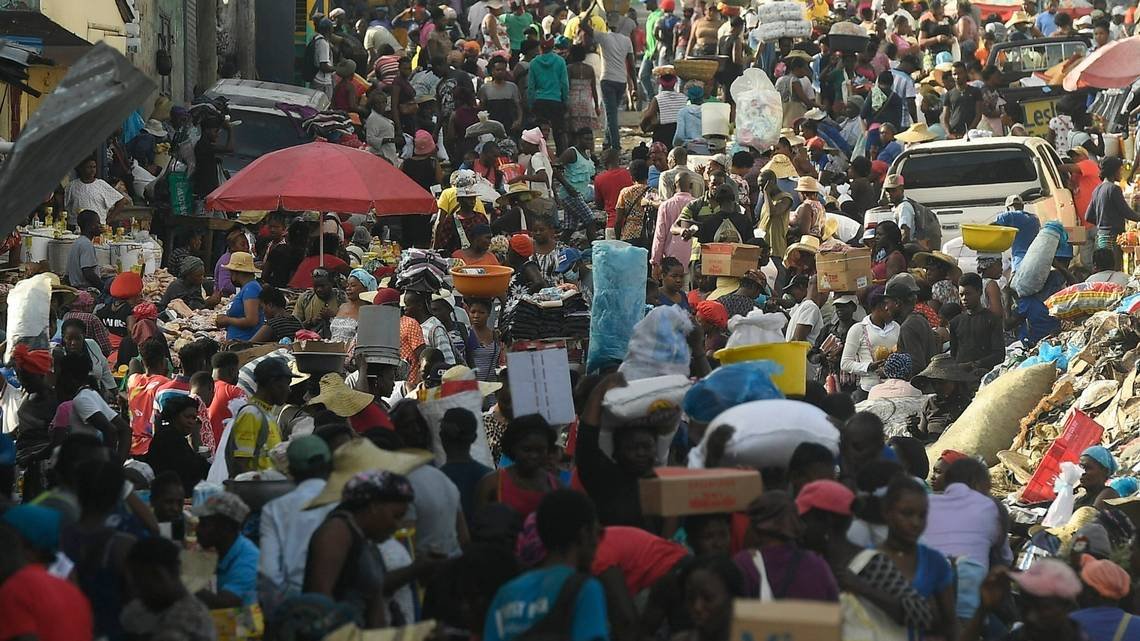 Street vendors work despite a continued general strike in Port-au-Prince, Haiti, Tuesday, Oct. 26, 2021. Worker unions along with other Haitians called for a general strike to demand the end of kidnappings, violence and insecurity in the streets. MATIAS DELACROIX AP
The Biden administration and the U.S. intelligence community are increasingly concerned that Haiti is approaching a dangerous flash point in February, when they believe that the term of assassinated President Jovenel Moïse will officially end, deepening the country's political crisis during a simmering power struggle in Port-au-Prince.
In the days following Moïse's assassination in July, his choice for the country's next prime minister, Ariel Henry, took over running the country in his place. But international powers believe the slain president's term formally ends on Feb. 7 — a date that could provide Henry's adversaries with a pretext to challenge his fragile authority.
U.S. officials fear that gangs increasingly coalescing power since Moïse's death, destabilizing the country with fuel and hostage crises last fall, could align with different factions in the event of a challenge to Henry, raising the specter of political violence.
"How the government of Haiti moves forward after February 7, the official end of assassinated President Jovenel Moïse's term, will be an important inflection point for Ariel Henry's government and its ability to bring some measure of political stability to Haiti," a U.S. intelligence official told McClatchy.
Read more at:
https://www.mcclatchydc.com/news/politics-government/white-house/article257283037.html#storylink=cpy
1 replies, 253 views
Replies to this discussion thread
| | | | |
| --- | --- | --- | --- |
| 1 replies | Author | Time | Post |
| U.S. fears Feb. 7 could bring new political upheaval in Haiti -- with huge ramifications (Original post) | Judi Lynn | Jan 14 | OP |
| | jimfields33 | Jan 14 | #1 |
---
Response to Judi Lynn (Original post)
Fri Jan 14, 2022, 05:06 PM
jimfields33 (8,696 posts)
1. We need Haiti alone. Our nose should stay out of it.
We need to reassess when to be helpful.