Fri Sep 6, 2019, 07:24 PM
Eugene (52,480 posts)
The ex-gay Christianity movement is making a quiet comeback. The effects on LGBTQ youth could be dev
Source:
Washington Post
The ex-gay Christianity movement is making a quiet comeback. The effects on LGBTQ youth could be devastating.
By Jonathan Merritt
September 6 at 1:27 PM
For two decades, McKrae Game was a top-tier figure among ex-gay Christians and a leading advocate for conversion therapy, a counseling practice with the goal of helping LGBTQ people suppress their homosexuality and become "straight." But Game, 51, now disavows the movement and acknowledges he has been gay all along.
He told the Post and Courier that conversion therapy proved to be detrimental, a "lie" and "false advertising."
Game's announcement comes as the ex-gay Christianity movement is struggling to survive. The most prominent ex-gay organizations have shrunk or shuttered; leaders have defected; and many churches now fear that being associated with such widely discredited techniques will cast them as unwelcoming or bigoted. Additionally, the Internet is rife with stories of LGBTQ people who have reported suffering psychological harm as a result of participating in these programs and ministries.
Some prominent Christians are quietly trying to resurrect ex-gay Christianity, and the new incarnation is hipper and perhaps more evolved. Yet beneath the cosmetic tweaks sits the same message that has damaged many lives over many decades: If you're a Christian with same-sex attractions, change is both possible and necessary.
-snip-
Read more:
https://www.washingtonpost.com/religion/2019/09/06/ex-gay-christianity-movement-is-making-quiet-comeback-effects-lgbtq-youth-could-be-devastating/
1 replies, 764 views
Replies to this discussion thread
| | | | |
| --- | --- | --- | --- |
| 1 replies | Author | Time | Post |
| The ex-gay Christianity movement is making a quiet comeback. The effects on LGBTQ youth could be dev (Original post) | Eugene | Sep 2019 | OP |
| | lambchopp59 | Sep 2019 | #1 |
---
Response to Eugene (Original post)
Fri Sep 6, 2019, 08:40 PM
lambchopp59 (1,743 posts)
1. Perhaps to be expected in an era that hasn't realized the pie in the sky
aspect of reality vs. "what your life should be under our religious yardstick". How many broken homes and hearts will it take for religion, at least the "God is unchanging" aspect to evolve. What a crock to be encouraging procreation, "be fruitful and multiply" in the face of: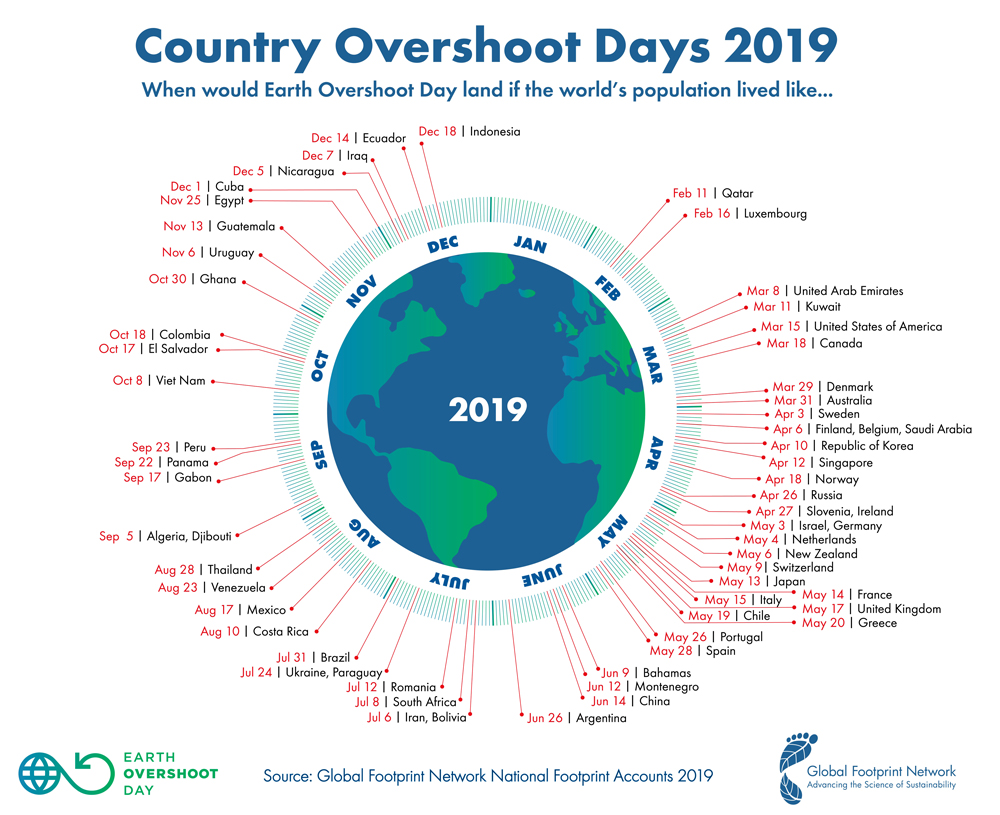 Here in the United States it takes 3.5 Earths worth of resources at the rate we consume them in one year.
Wake up, Christian Idiots. Christ cannot save you from whats coming for the more grandchildren produced. God put us on this planet, evolved us with manipulativ opposable digits and an oversize cerebrum to tackle problems like this, despite some idiotic dogma.