Mon Oct 7, 2019, 10:03 AM
mahatmakanejeeves (42,386 posts)
Are LGBTQ Employees Safe From Discrimination? A New Supreme Court Case Will Decide
NATIONAL
Are LGBTQ Employees Safe From Discrimination? A New Supreme Court Case Will Decide
October 7, 20197:14 AM ET
Heard on Morning Edition
It's a hectic morning at the home of Kathleen O'Donnell and her wife, Casey. Kathleen is getting their four-year-old foster daughter ready for the park. She got placed with them overnight. Casey is wrangling the four dogs. They've already got their 11-year-old son off to school. ... They live on a tree-lined street in Billings, Montana. It's a place they've called home since 2014.
"All of my family lives in Billings, so with a kid we wanted to be near them," Kathleen said. ... But when the same-sex couple made the move, they knew it came with risks. While five Montana cities have local non-discrimination ordinances on the basis of sexual orientation and gender identity, Billings, the state's largest city, is not one of them.
Nor does the state have an
explicit law
that protects LGBTQ people from discrimination in housing, employment or public accommodations. Neither do more than half of U.S. states, leaving millions to rely on a patchwork of protections that vary depending on where they happen to live.
It's why Kathleen and her wife are closely watching three
upcoming cases
that will be argued in front of the Supreme Court on Tuesday related to Title VII, the federal statute that makes it illegal to discriminate against someone at work on the basis of sex. The court is hearing arguments on whether the definition of sex in Title VII includes sexual orientation and gender identity.
....
1 replies, 604 views
Replies to this discussion thread
| | | | |
| --- | --- | --- | --- |
| 1 replies | Author | Time | Post |
| Are LGBTQ Employees Safe From Discrimination? A New Supreme Court Case Will Decide (Original post) | mahatmakanejeeves | Oct 2019 | OP |
| | lambchopp59 | Oct 2019 | #1 |
---
Response to mahatmakanejeeves (Original post)
Tue Oct 8, 2019, 12:20 AM
lambchopp59 (1,878 posts)
1. I'm afraid. I'm very afraid of this outcome.
Working in a relatively rural area of California, I've had my troubles with some powerful homophobes at my employment, and near where I live.
I'll likely have to hastily pick up and move back closer to the bay area if Title 7 isn't amended. Damnit it's happened too damn many times, find a relatively nice, close to nature place with nice folks and a few old grumps, and eventually the grumps win and I lose, become jobless and homeless all over again because I fly the colors.
I won't be bullied into silence, regardless. But I won't risk my life and retirement if possible, either. I don't ever want to come home to "faggot" spray painted on my house again.
Fluck Frump, Fluck Kavadrunk, Fluck Bolsonaro, Fluck Pat Robertson, Fluck Pence and his "mother", Fluck a Dluck while I'm at it, Fluck this whole self-righteous, totalitarian, sanctimonious, two faced, dodgy, shoddy, dated, inquisitorial and shameful period of history I thought would be long outgrown by now.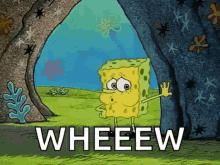 Okay. I'll be okay once the little yellow pill kicks in.