Sun Nov 22, 2020, 12:33 PM
left-of-center2012 (31,538 posts)
Barack Obama's Lesbian Aunt Sparked His Evolution on LGBTQ+ Rights
Barack Obama has a history of using antigay slurs, including the f word, of which he is now "ashamed." In his new memoir A Promised Land, the former president discussed his evolution of views toward LGBTQ+ people, and he credited members of the community for "opening my heart" toward their rights. One of those people was his great-aunt Arlene. She was the sister of his maternal grandmother, Madelyn Dunham, who also went by "Toot." Arlene, who was a lesbian, showed Obama firsthand the stigma that LGBTQ+ people face in their daily lives.
"I grew up in the 70s, a time when LGBTQ life was far less visible to those outside the community, so that Toot's sister (and one of my favorite relatives), Aunt Arlene, felt obliged to introduce her partner of 20 years as 'my close friend Marge' whenever she visited us in Hawaii," Obama wrote in an excerpt reported on in LGBTQ Nation.
"And like many teenage boys in those years, my friends and I sometimes threw around words like 'fag' or 'gay' at each other as casual put-downs — callow attempts to fortify our masculinity and hide our insecurities. "Once I got to college and became friends with fellow students and professors who were openly gay, though, I realized the overt discrimination and hate they were subject to, as well as the loneliness and self-doubt that the dominant culture imposed on them. I felt ashamed of my past behavior — and learned to do better."
Arlene died in 2014; her obituary also said she was survived by her "friend Margery Duffey." But her influence clearly impacted Obama, who had come out in support of same-sex marriage just two years prior to her death. In his memoir, the Democrat also linked the fight for LGBTQ+ rights with the struggles of other marginalized communities, including immigrants and people of color.
"I believed in defining that family broadly — it included gay people as well as straight, and it included immigrant families that had put down roots and raised kids here, even if they hadn't come through the front door," Obama wrote. "How could I believe otherwise, when some of the same arguments for their exclusion had so often been used to exclude those who looked like me?"
https://www.advocate.com/politics/2020/11/19/barack-obamas-lesbian-aunt-sparked-his-evolution-lgbtq-rights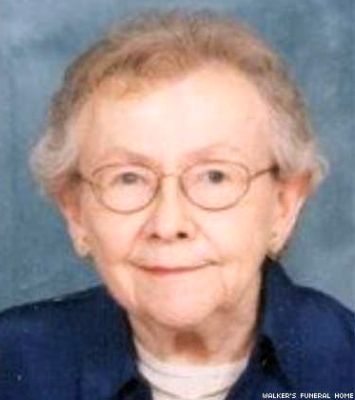 0 replies, 821 views