Mon May 10, 2021, 09:09 AM
left-of-center2012 (31,456 posts)
Patrick O'Connell (1953-2021), developed red ribbon for HIV/AIDS awareness
Patrick O'Connell was the founding director of Visual AIDS, where he developed programs for HIV/AIDS awareness including the red ribbon.
Died March 23, 2021 at a hospital in Manhattan of AIDS-related causes at the age of 67.
O'Connell was a member of New York City's gay community in the 1980s, when AIDS was ravaging that community but was rarely talked about elsewhere. The government was largely silent as the then-misunderstood disease killed many. O'Connell co-founded Visual AIDS with a goal of creating awareness campaigns to encourage people to discuss AIDS and understand its impact. As one of the campaigns, he spearheaded the Ribbon Project, organizing "ribbon bees" where participants folded red ribbons into the now-common loop shape. Wanting to make a big impact with the Ribbon Project, O'Connell lobbied their Broadway connections to wear the ribbons on the 1991 Tony Awards broadcast.
It was a success, and the ribbons were worn by Broadway celebrities that night and soon began spreading around the country. The red AIDS awareness ribbons were the first of the awareness ribbons that now come in all the colors of the rainbow to represent different diseases and conditions.
O'Connell and Visual AIDS created other awareness campaigns as well. In Day Without Art, museums remove or shroud their artworks and replace them with information about HIV and safer sex. And their Night Without Light saw the New York City skyline go dark for 15 minutes on World AIDS Day as a statement on the disease's impact.
https://www.legacy.com/news/celebrity-deaths/patrick-oconnell-1953-2021-developed-red-ribbon-for-hiv-aids-awareness/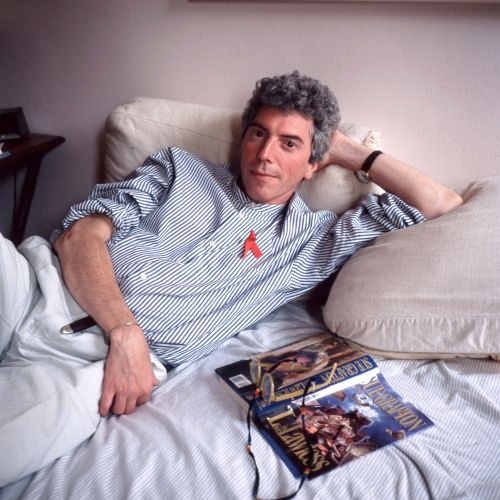 0 replies, 564 views