Tue May 28, 2019, 04:49 PM
appalachiablue (30,205 posts)
Food Packaging: Full Of Toxic Chemicals, Health Impacts
Last edited Fri May 31, 2019, 02:56 PM - Edit history (1)
"Food packaging is full of toxic chemicals – here's how it could affect your health." If you care about what you eat, you should care about what it comes in. The Guardian, May 28, 2019.
The internet cheered in December when Trader Joe's announced it would take meaningful steps towards making its packaging more sustainable. The supermarket chain outlined a plan that included reducing and eliminating excess waste, using materials that could realistically be recycled and avoiding harmful substances. It's the last part that medical and environmental activists are keeping an eye on.
We're just beginning to understand some of the short- and long-term risks associated with the chemicals in packaging: obesity, cancer, cardiovascular disease and other health issues. Some consumer advocates say phasing out some of the riskier substances that come into contact with our food is long overdue. "Avoiding the use of these chemicals of concern in packaging is a great step forward," said Leonardo Trasande, pediatrician and author of Sicker, Fatter, Poorer: The Urgent Threat of Hormone-Disrupting Chemicals to Our Health and Our Future and What We Can Do About It. "The question is: what replaces these materials?"
Before Trader Joe's fulfills its commitment, and other food companies follow suit, consumers can be vigilant. We asked Trasande to outline the types of food packaging consumers might want to avoid, along with possible alternatives. Takeaway containers – even paper ones. Convenient food delivery apps, such as Seamless and Postmates, have made it easier than ever before to order food to the couch. It's so convenient that 26% of Americans eat takeout at least once a week. But when hot products are placed in containers, chemicals from the box can leach into the food and, in turn, our bodies.
There are the more obvious culprits: for example, polystyrene, commonly called Styrofoam, a known carcinogen that's also an environmental nightmare. Cities such as New York, Washington and San Francisco have banned Styrofoam coffee cups, plates, and to-go boxes. Progressive food establishments have traded it and other hazardous packaging for safer, plant-based alternatives. But many of those seemingly safe containers may have hazardous chemicals lurking inside. A study released last year by consumer advocacy groups Safer Chemicals, Healthy Families and Toxic-Free Future found that nearly two-thirds of paper takeout containers from the country's five largest grocery stores contained elevated levels of fluorine, which meant that they were probably treated with PFAS, a group of industrial chemicals no longer manufactured in the US.
The same was true for 11% of bakery and deli papers tested. PFAS has been shown to cause reproductive, developmental, liver, kidney and immunological problems in laboratory animals. It may also be associated with low birth rate and thyroid disruption, according to the Environmental Protection Agency...
More,
https://www.theguardian.com/us-news/2019/may/28/plastics-toxic-america-chemicals-packaging
-> Part of the new Guardian Health Series, "Toxic America."
*Safer Chemicals Healthy Families Website,
https://saferchemicals.org/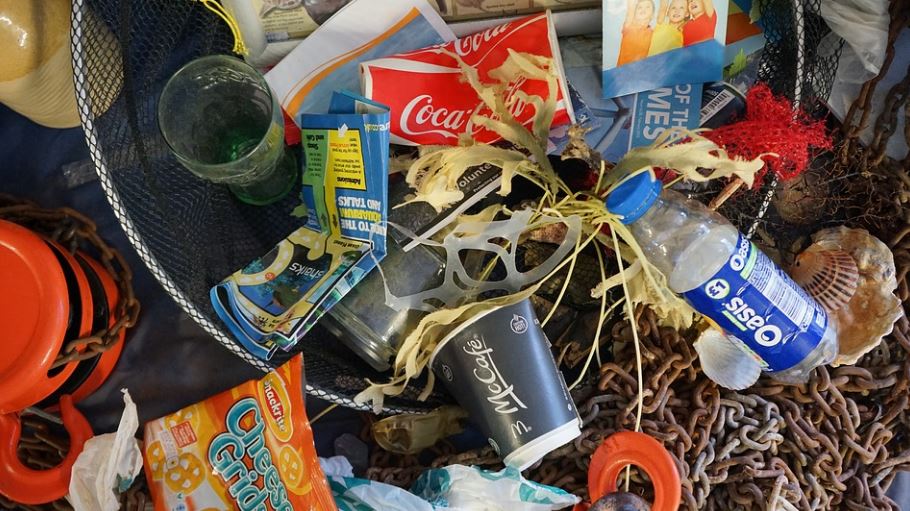 3 replies, 1100 views
Replies to this discussion thread
| | | | |
| --- | --- | --- | --- |
| 3 replies | Author | Time | Post |
| Food Packaging: Full Of Toxic Chemicals, Health Impacts (Original post) | appalachiablue | May 2019 | OP |
| | BigmanPigman | May 2019 | #1 |
| | appalachiablue | May 2019 | #2 |
| | appalachiablue | May 2019 | #3 |
---
Response to appalachiablue (Original post)
Tue May 28, 2019, 05:19 PM
BigmanPigman (40,964 posts)
1. My great uncle was a doctor and said this for over 25 years
and we all said he was being "extreme" when he wouldn't use sandwich baggies. Now I think he was onto something after all.
---
Response to BigmanPigman (Reply #1)
Tue May 28, 2019, 05:32 PM
appalachiablue (30,205 posts)
2. No baggies even, wow. And he was absolutely right!
---
Response to appalachiablue (Original post)
Tue May 28, 2019, 07:46 PM
appalachiablue (30,205 posts)
3. Slick wrappers, cartons, cups, plastics, canned products w coated BPA lining
Last edited Tue May 28, 2019, 08:24 PM - Edit history (1)