Sun May 30, 2021, 08:28 PM
Eugene (52,530 posts)
Suit alleges Phoenix police retaliated against protesters
Source:
Associated Press
Suit alleges Phoenix police retaliated against protesters
May 28, 2021
PHOENIX (AP) — A lawsuit filed Friday alleges that Phoenix officers retaliated against 124 people at a protest of police violence nearly a year ago by arresting them on trumped-up criminal charges that were quickly dismissed.
Lawyers who filed the lawsuit said the actions of the officers chilled the free-speech rights of protesters, contending officers were partially motivated "by the desire to silence and disrupt plaintiffs' actual or perceived protected anti-police-violence views."
The lawsuit was filed against the city of Phoenix, Police Chief Jeri Williams and other police officials by 23 people who were arrested during the May 30 protest in downtown Phoenix.
Demonstrators were protesting George Floyd's death in Minneapolis and Dion Johnson's death in metro Phoenix as officers were trying to arrest them.
The suit seeks unspecified monetary damages and class-action status to cover the other 101 people who were arrested. The demonstrators also were requesting court orders that would bar Phoenix police from using chemical irritants at demonstrations and declare that the protesters in question were officially cleared of the allegations.
-snip-
Read more:
https://apnews.com/article/az-state-wire-george-floyd-phoenix-government-and-politics-f62e123897898a5fd8ada986e876cd0c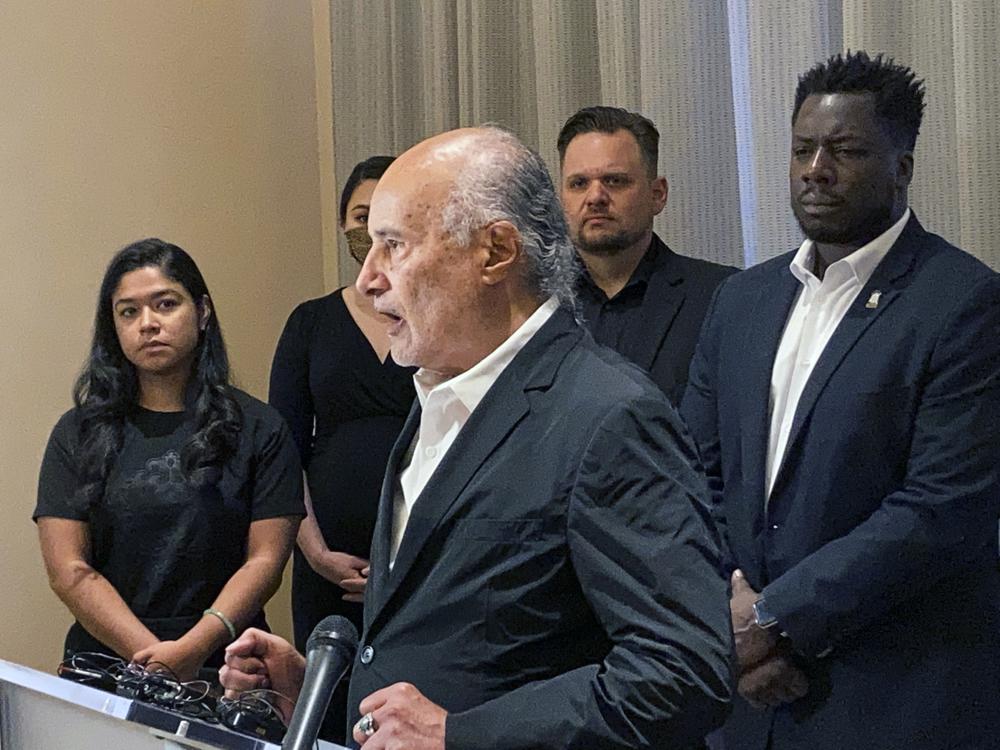 Attorney Billy Murphy speaks at podium, at a news conference after filing a lawsuit alleging Phoenix police officers retaliated against 124 citizens protesting nearly a year ago by arresting them on trumped-up charges that were all quickly dismissed in Phoenix, Ariz., Friday, May 28, 2021. The woman to the far left is Maxima Guerrero Sanchez, one of the plaintiffs. The rest are attorneys. A city spokesman declined to comment on the lawsuit's allegations but said the city was committed to protecting constitutionally protected rights of its residents and visitors. (AP Photo/Jacques Billeaud)
0 replies, 711 views