Thu May 13, 2021, 08:06 AM
soothsayer (38,601 posts)
Mars rover Curiosity can tear off its own wheels if it needs to
Link to tweet
?s=21
Universe Today
@universetoday
Curiosity can tear off its own wheels if it needs to -
https://spectrum.ieee.org/automaton/aerospace/robotic-exploration/if-necessary-mars-rover-curiosity-could-rip-its-own-wheels-off-to-stay-mobile
…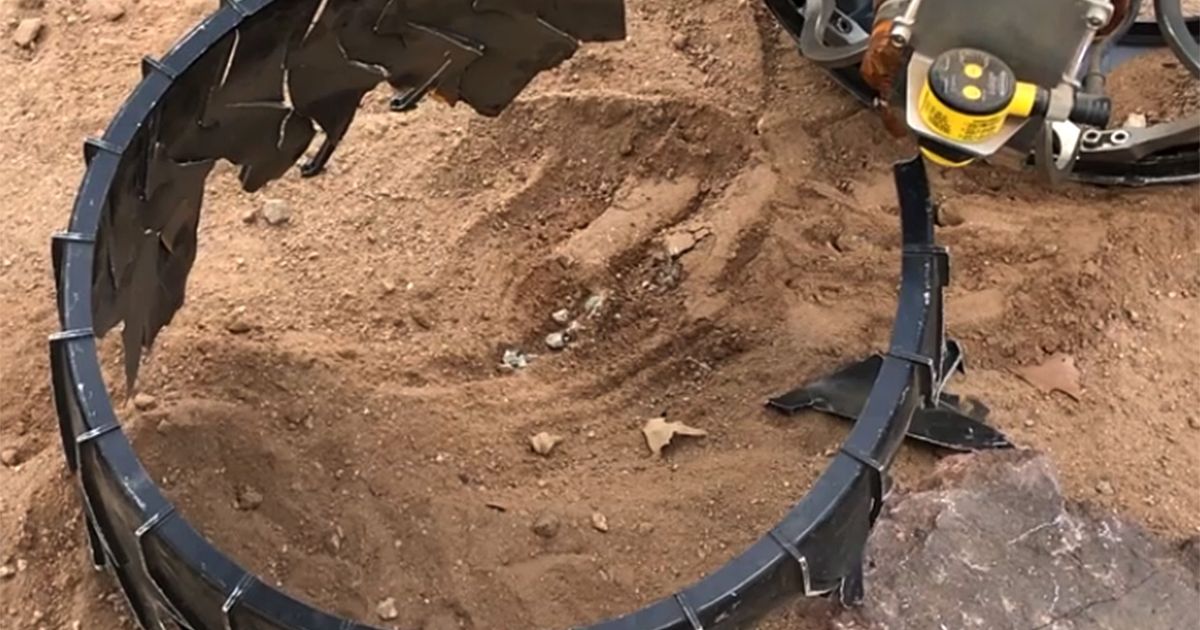 Snip
The Mars Science Laboratory rover Curiosity landed on Mars in August of 2012. After a year of exploring Gale Crater, JPL engineers noticed some wear on Curiosity's wheels, in the form of dents and small holes in the wheels' 0.75mm thick aluminum skin. While not unexpected, the wear on the wheels kept increasing at a higher rate than JPL had planned for, and by early 2017 (after about 16km of driving), the rover had experienced the first breaks in the much thicker structural elements that hold its wheels together, called grousers.
Each of Curiosity's wheels has 19 grousers, so one or two broken ones isn't much of a concern. But if enough of the grousers snap off, the worst-case scenario is that the inside of the wheel could loosen and make contact with the cabling that connects the motor inside the wheel hub with the motor controller inside the body of the rover. That could potentially render the wheel inoperable, or even cause electrical damage that could mess up control of other motors around the rover.
JPL's Wheel Wear Tiger Team ("Tiger Teams" being a thing that has a history at NASA going back to Apollo 13) took a look at the problem, and came up with some recommendations about where and how to drive that have been very successful at reducing wheel wear rates. But since there's no way of eliminating wheel wear completely, they also came up with a backup plan that they could implement if the wheel damage approaches catastrophic. It involves Curiosity finding a nice sharp rock and using it to rip out the insides of its own wheels.
Every 1000 meters of driving, Curiosity pulls over and uses the Mars Hand Lens Imager (MAHLI) on the end of its robotic arm along with its Mastcam camera to snap some pictures of its wheels so that JPL can keep track of wheel wear. The images below show one of the flight wheels in pristine condition, along with a MAHLI image taken on 4 April 2021, showing extensive skin damage and a missing grouser on one of the rover's middle wheels.
0 replies, 615 views